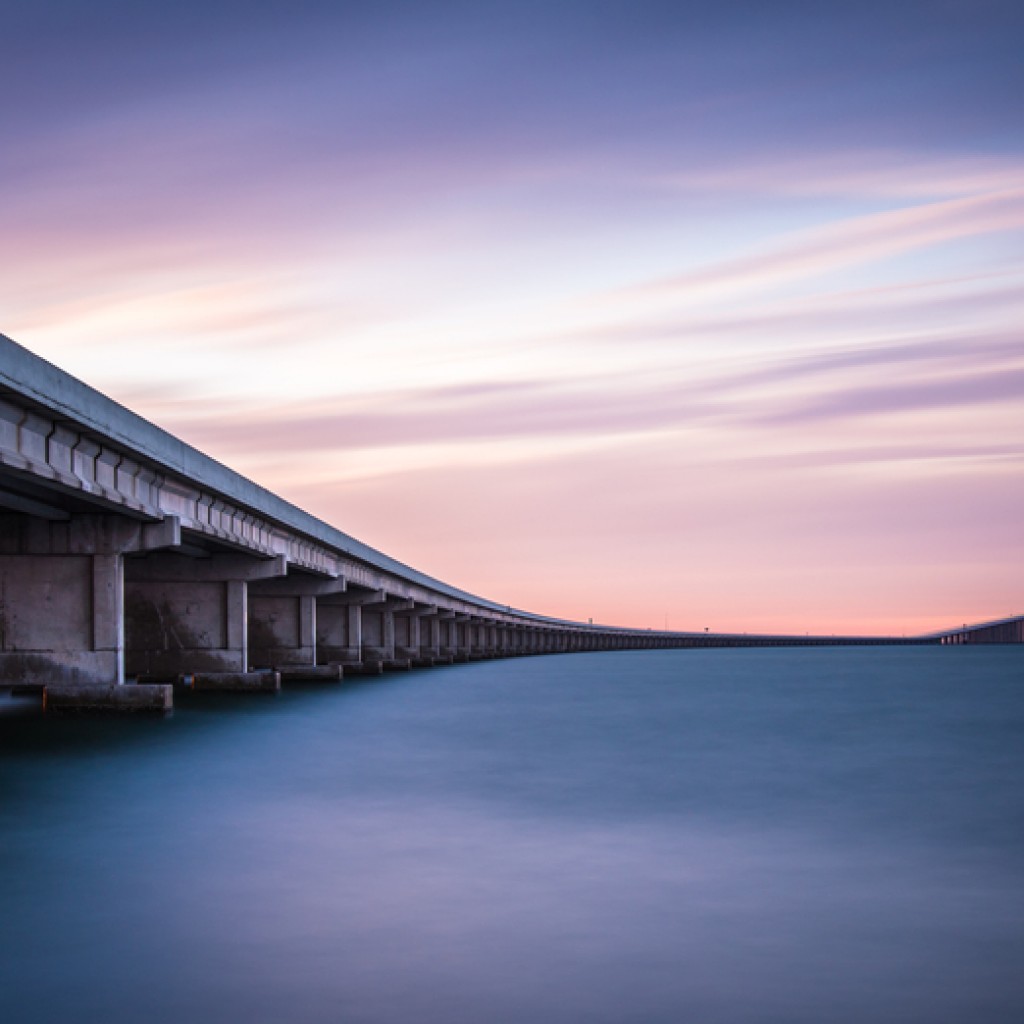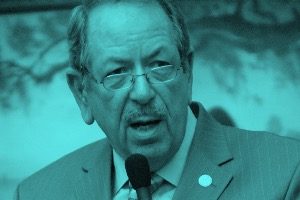 It raised more than a few eyebrows when former state Rep. Ray Pilon endorsed fellow Republican Jeff Brandes in Senate District 24.
That's because his daughter-in-law Carrie Pilon, a Democrat, entered the race this week.
Now, however, we know what's going on.
Chad Pilon (Ray's son) explained on Facebook: "Actually, not much of an option for my dad. He is a R and we are D's. He is trying to get his name afloat in a campaign against a strong female D opponent."
Ray Pilon is mounting a return to House District 71 against Democrat Margaret Good.
"He needs funding to fight the uphill battle," Chad added. "He could not endorse Carrie even if he wanted … The act of doing it now shows that there is already a lump in his throat."
And now, plenty more in the world of Tampa Bay politics …
Tampa pushes back on Deeson lawsuit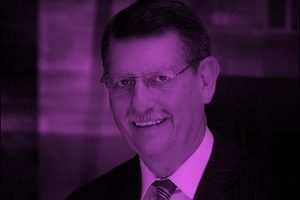 In 2016, Mike Deeson of WTSP reported on Tampa CFO Sonya Coleman Little. Under the city charter, Little needed to be a Tampa resident, but Deeson claimed she lived in an unincorporated part of Hillsborough County. In 2017, Deeson filed a public-records request for her address. The city refused, citing an exemption from Florida's sunshine law for employees who work with finances. In February, Deeson (now retired) filed suit, arguing that Little was not entitled to confidentiality. Deeson also claimed Little's Tree Tops Lake Road home remains "her declared homestead property." In a March 14 response, the City of Tampa stands by the claim that Little's home address is exempt from public record.
Pinellas lobby contract up for grabs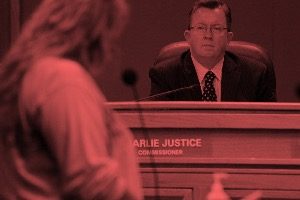 In a post-Jack Latvala environment, a state legislative lobbying contract put out by the Pinellas County Commission is up for grabs. The commission issued a "request for proposal" earlier this month. One commissioner, who didn't want to be named, told me that "Dean Mead sold their relationship with Latvala to their advantage. With him gone, most likely so is their contract." 
Message to the masses: Get it while it's hot.
Jacques posts an additional $21K in HD 66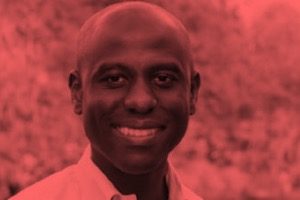 Berny Jacques announced that he raised another $21,140 in March in his bid for House District 66, bringing his total to $159,685 raised through March 31. The March breakdown includes $5,140 in his campaign account and another $16K in his political committee Protect Pinellas. "Our campaign's message of consistent, principled conservatism is resonating," Jacques said in a statement announcing the fundraising. "Since announcing my candidacy just over a year ago, I've been both humbled and encouraged by the outpouring of support from voters across Pinellas. Our campaign is proud to have reached yet another fundraising milestone, and we look forward to the months ahead!"
Tiger Bay legislative post-mortem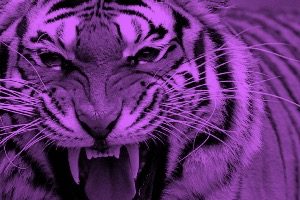 Suncoast Tiger Bay Club holds its annual review of accomplishments during a particularly contentious 2018 Legislative Session, as well as what was left undone. Several state issues emerged that were important to Pinellas County residents, including school safety, regional mass transit, funding of public schools, gun reform and more. The conversation, hosted by Florida Politics publisher Peter Schorsch, will include state Sen. Darryl Rouson, and state Reps. Kathleen Peters, Wengay Newton, Larry Ahern and Ben Diamond. Reception begins with networking at 11:30 a.m.; program starts at noon in the St. Petersburg Yacht Club, 11 Central Avenue. RSVP deadline is noon Monday, April 9. Tickets are $25 for members and $35 for guests.
Indivisible backs Learned for Congress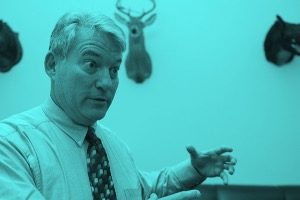 The nonprofit Indivisible Project is endorsing Democrat Andrew Learned in the race for Florida's 15th Congressional District, held by Lakeland Republican Dennis Ross. "Andrew Learned understands the real needs of his community and will be a champion for working families," said Maria Urbina, the Indivisible national political director. "As a veteran … Andrew is acutely aware of the potential that U.S. foreign policy has to either sow dysfunction and harm or to advance human rights and the rule of law." To earn the endorsement, candidates must clear a tough three-stage process that requires buy-in from local Indivisible group members. Indivisible is a progressive grassroots movement working to "defeat the Trump agenda."
Weatherford endorses Patel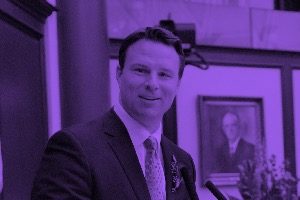 Former House Speaker Will Weatherford is supporting Aakash Patel for Hillsborough County Commission, District 1. Weatherford, now a managing partner of Weatherford Partners in Tampa, said in a statement: "I have known Aakash Patel through our work in the business community and have witnessed his efforts to enrich economic growth in Hillsborough County. I believe he will be an asset to the community and that he will instill his strong conservative beliefs as he continues his work for greater economic development, improved transportation and many other issues important to the community." Patel is the founder of Elevate, Inc., a Tampa Bay-area based business development and consulting firm.
Caudell lands Bilirakis endorsement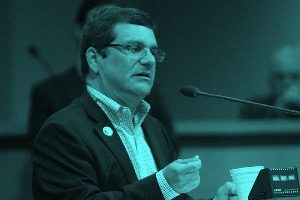 Clearwater Vice Mayor Doreen Caudell picked up the support of U.S. Rep. Gus Bilirakis in her bid for Pinellas County Commission. "Caudell knows how to get things done," the Tarpon Springs Republican said in a statement. "She is a construction management entrepreneur who is as tough as nails but has the heart of a servant leader." Bilirakis said Caudell — a certified general contractor and president/owner of D-Mar General Contracting — would bring "common sense, business-oriented leadership" to the commission. She has worked with several large companies, including Hess, Dunkin' Donuts, Walmart, ConocoPhillips, Pinellas Fair Housing Authority, Clearwater fire & rescue, Tire Kingdom and others.
Kaplan named to Tampa Port Authority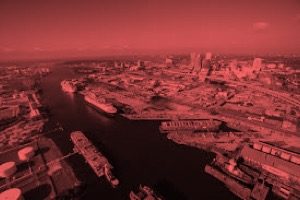 Gov. Scott named consultant Mark Kaplan to the Tampa Port Authority. Kaplan, 50, is a University of Florida graduate who earned his juris doctorate from Florida State University College of Law and is a former Chief of Staff for Gov. Jeb Bush. A longtime Mosaic Company executive, Kaplan also serves as chair of the Barbara Bush Foundation for Family Literacy. He succeeds Gregory Celestan for a term continuing through Nov. 25, 2021. Also, Scott reappointed business executive Steve Swindal, 63, to the Authority for a term ending Feb. 6, 2020. Both appointments are subject to Senate confirmation.
Tampa Downtown Partnership names membership director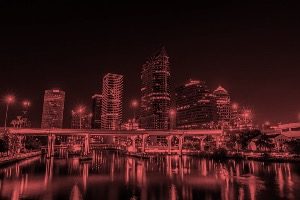 Tampa Downtown Partnership has named Lindsey Parks as the nonprofit's Director of Membership and Programming. With more than nine years of experience, Parks previously worked as project manager in Ballard Partners' Tampa office, overseeing projects such as the Deputy John Kotfila Memorial Dog Park in downtown city's Channel District. Lynda Remund, the Partnership's acting CEO, said: "With a fresh set of eyes and proven proficiency in events and customer relationship management, we are confident Lindsey will bring the Partnership to new levels of efficiency and relevance in today's Tampa Downtown market." Parks will be responsible for the acquisition and retention of members as well as overseeing events and meetings related to membership.
St. Pete Housing Authority face AC liens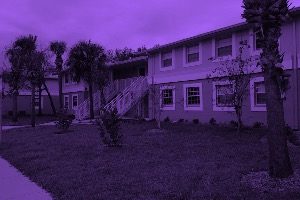 In 2017, shortly after reacquiring Jordan Park Apartments, the St. Petersburg Housing Authority began a series of ambitious renovation projects. Among the plans: replacing the complex's aging air conditioning systems. General contractor Credence, based in St. Pete, subcontracted with Minardi Air, which in turn purchased air handlers, condensing units and other A/C components from Goodman Distribution located in Houston, Texas. In November 2017, Goodman filed a lien against the apartment complex for unpaid bills. According to a lawsuit filed March 20, the Texas company is still owed $116,000, plus interest.
Clearwater cop rear-ends Jeep, sues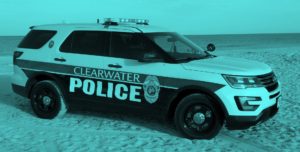 Clearwater police officer Steven Venezia was driving a department-owned 2007 Ford Crown Victoria May 17, 2015, when he rear-ended a 2000 Jeep Grand Cherokee driven by Brittany Cervino, a New York resident and student at St. Joseph's College. Venezia was responding to a call for assistance, driving on Gulf to Bay Boulevard at around 3:45 a.m. at a speed of 85 mph in a 45-mph zone. Neither driver was ticketed, but according to a crash report, it is possible the officer was at fault. Venezia suffered injuries, disability, lost earnings and medical expenses. In a suit filed March 13, Venezia is accusing Cervino, then 20, of negligently causing the accident.
Waters endorses Blacklidge in HD 69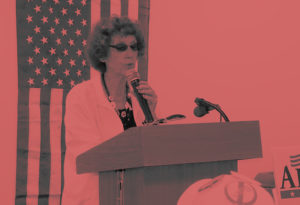 Seminole Mayor Leslie Waters is endorsing Ray Blacklidge, a Republican, in the race for House District 69. "I've known Ray Blacklidge for more than 20 years. He will be a strong leader in Tallahassee, and he has my full support," Waters said in a statement. "I know what it takes to be a successful legislator, and Ray's business background and commitment to public service make him more than qualified." Before elected Seminole mayor in 2013, she served on the Seminole City Council in 2009 and as Vice Mayor in 2010. From 1998 to 2006, Waters represented HD 51, where she was Speaker Pro Tem from 2006 to 2008.