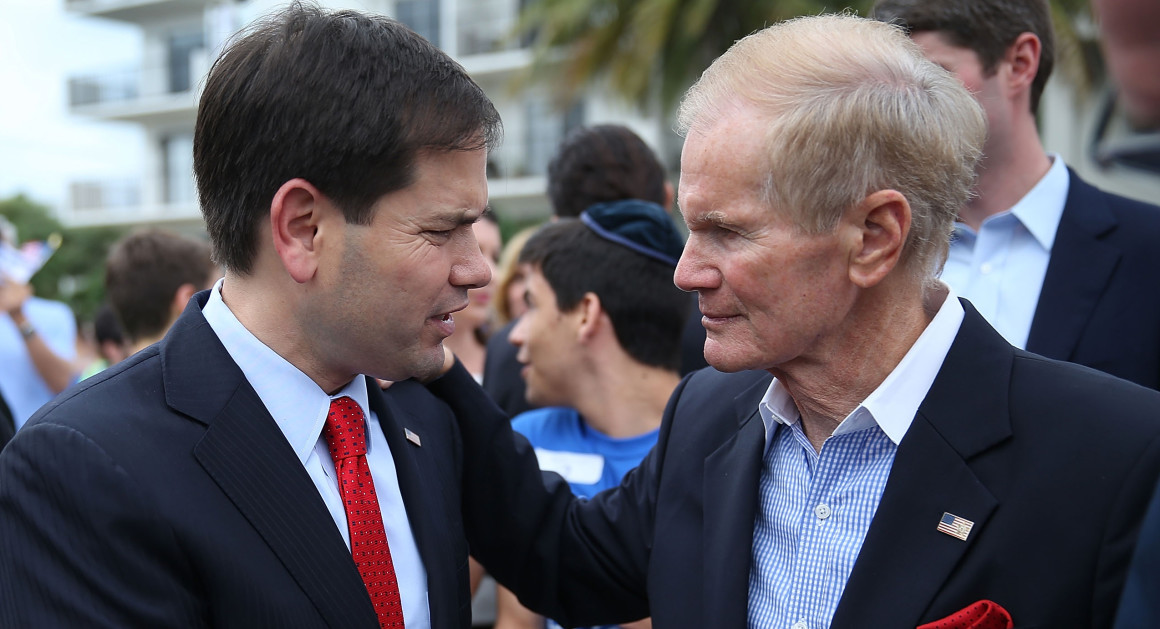 Florida's U.S. Sens. Marco Rubio and Bill Nelson on Friday announced a federal bill that would encourage other states to follow Florida's lead with legislation allowing law enforcement to seek court orders removing guns from dangerous individuals.
Republican Rubio and Democrat Nelson were joined Thursday by U.S. Sen. Jack Reed, a Rhode Island Democrat, in announcing they are introducing a federal "Red Flag" bill that would create incentives for states to enact laws like Florida's recently-signed law as part of the Marjory Stoneman Douglas High School response.
Rubio said the Florida law already has been used three times since Gov. Rick Scott signed it March 9, including in an Orlando case Wednesday. The law allows family members or law enforcement to seek orders declaring someone an extreme risk of violence to themselves or others, and then prevent them from possessing guns.
Rubio contended that in many cases, including the confessed Parkland shooter who murdered 17 people in Douglas High School on Feb. 14, there are plenty of "red flags" that tell family members, law enforcement and others that the person is an extreme danger.
"These extreme risk protection orders are in my view one of the most effective things a state can do to address it," Rubio said at a press conference in Washington Thursday. "These tools now give authorities the ability to go in and take away their guns with due process."
Their proposal creates an "Extreme Risk Protection Order Grant Program at the U.S. Department of Justice. It makes states enacting qualifying laws eligible for funding to help implement such laws, as well as making such states a priority consideration for Bureau of Justice Assistance discretionary grants."
"If there is a red flag, this legislation will give the federal incentives to the states to enact laws like our state of Florida, so that if there is a red flag, get that person involved in front of a judge so that the judge can decide: "are they a risk if they have possession of a gun?" Nelson said.