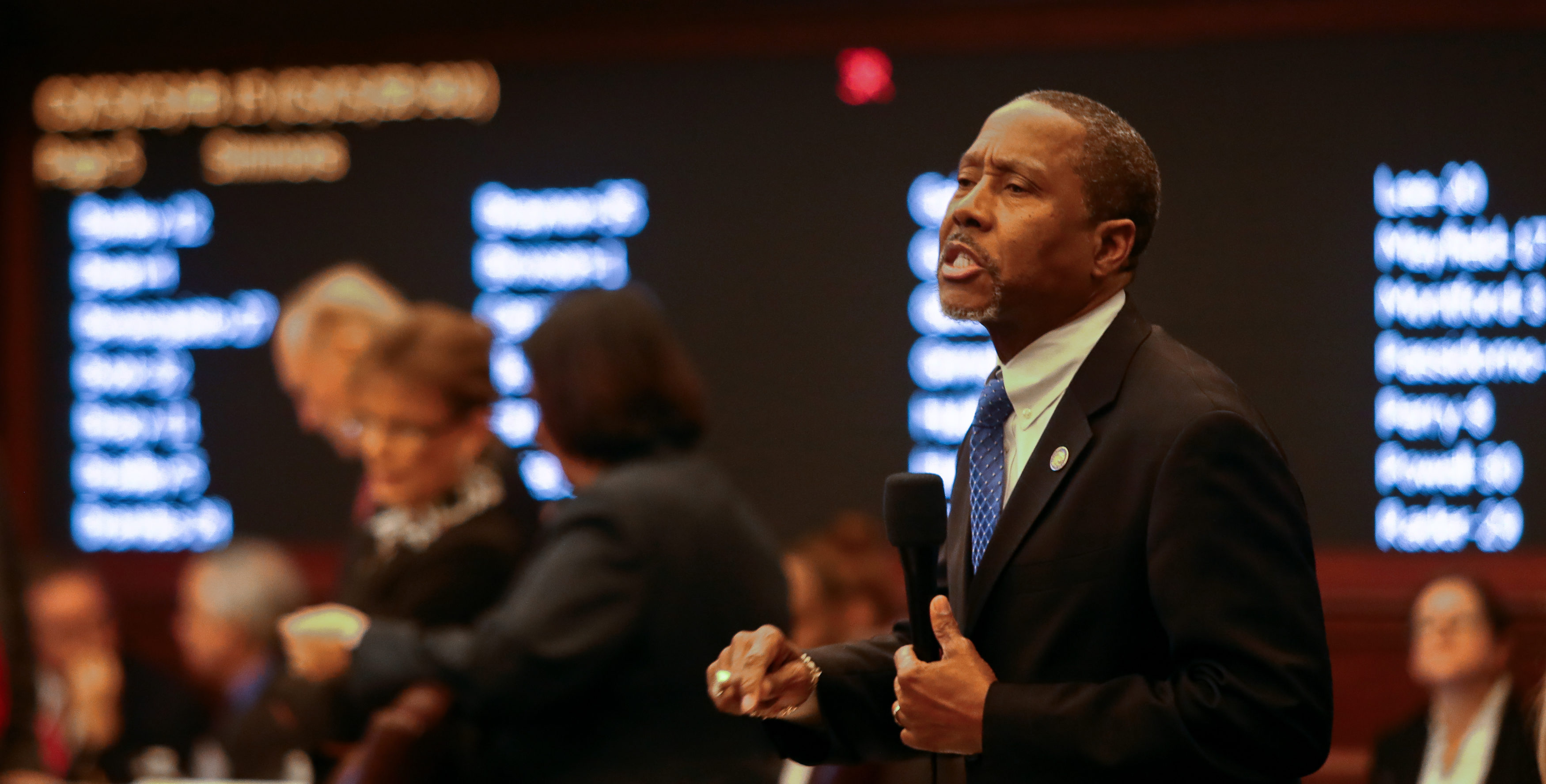 Democratic state Sen. Darryl Rouson of St. Petersburg is calling on Gov. Rick Scott to "fix the 'fatally flawed' voting rights restoration process for convicted felons."
U.S. District Judge Mark Walker of Tallahassee this week issued a permanent injunction declaring Florida's restoration process in violation of the 1st and 14th Amendments.
"It is past time for Florida to revise and repair its anachronistic and broken voting rights restoration process for felons," Rouson said in a statement.
"Gov. Scott should hold an emergency Cabinet meeting and remove the required waiting period for restoration of voting rights for all felons and make voting rights restoration automatic upon completion of the sentence," he added.
Florida is one of only two states where voting rights are lost until completion of a sentence and a mandatory waiting period, according to Rouson. Nebraska has a two-year waiting period while Florida's is 5-7 years, depending on the offense.
"This isn't just a voting rights issue—it's a civil rights issue," Rouson said. "Selectively restoring voting rights on overly broad and vague criteria with no strict timeline, procedural safeguards or clear standards for restoration of rights denies protections guaranteed by the U.S. Constitution."
A citizen initiative on voting rights restoration, however, will be on the November ballot. If approved by voters, "The Voting Restoration Amendment" would automatically restore some felons' voting rights after they complete their sentences.
"This amendment restores the voting rights of Floridians with felony convictions after they complete all terms of their sentence including parole or probation," according to the ballot summary.
The proposed amendment to the state constitution would not apply to those convicted of murder or sexual offenses, who would continue to be permanently barred from voting unless the Governor and Cabinet vote to restore their voting rights on a case by case basis.