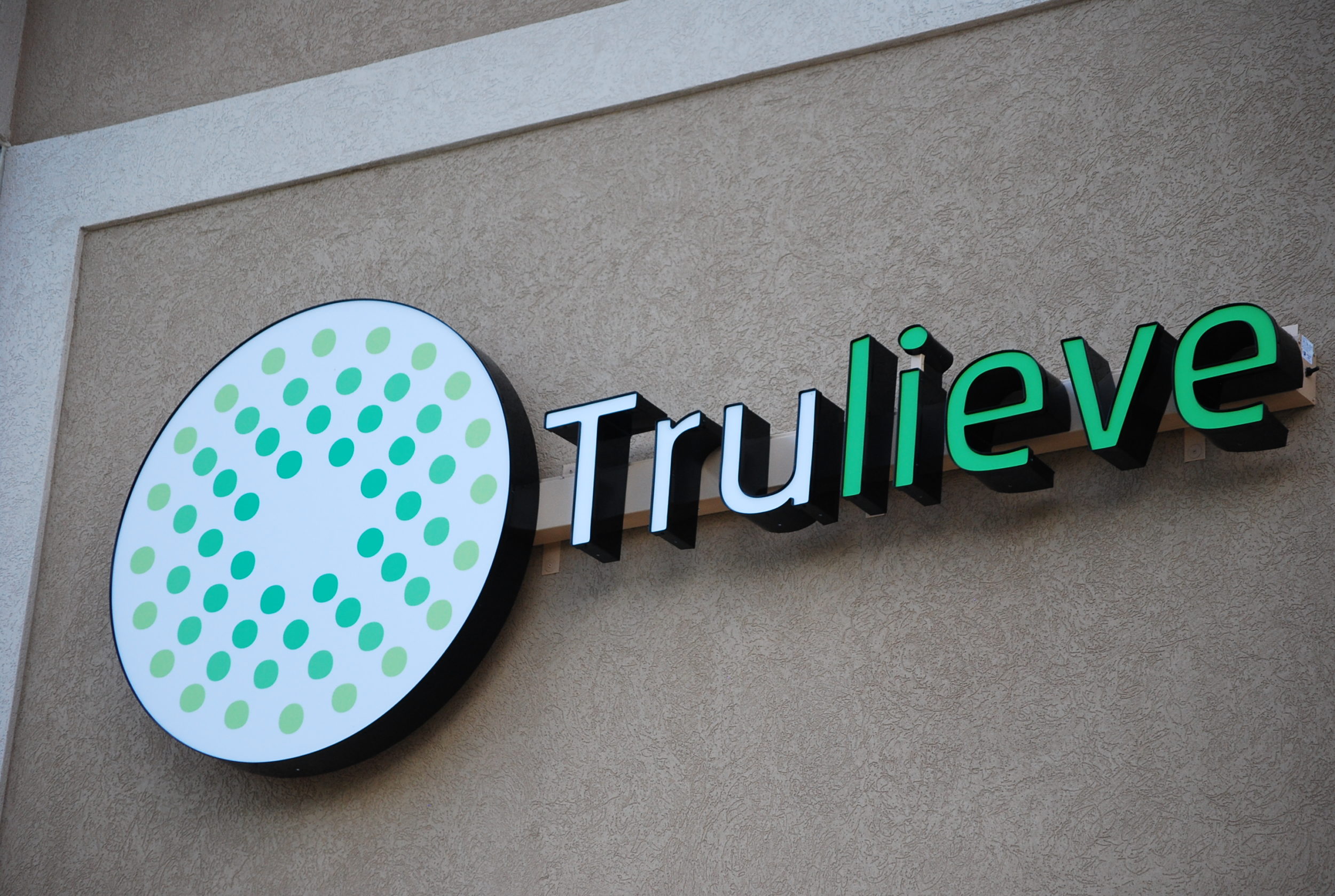 Trulieve, a medical marijuana provider, on Monday filed a "constitutional challenge" against the state's Department of Health over how many retail stores it can open, and where, under current law.
An attorney for the company, which is seeking "non-monetary declaratory or injunctive relief," provided a copy of the complaint by George Hackney Inc., the Gadsden County nursery that does business as Trulieve.
The lawsuit follows a similar administrative action last year that sought to lock down its "dispensary rights."
It wanted "to clarify that the allowed number and location of (medical marijuana) dispensaries (under Florida law) does not setoff or divest dispensary rights vested under its dispensing organization license," that filing said.
Trulieve now is asking a court to declare its rights under law to open new stores. The case for now has been assigned to Tallahassee-based Circuit Judge John Cooper.
Its complaint, filed Monday in Leon Circuit Civil court, says its original application made clear "its plan to locate dispensaries throughout the state. Upon comparative review, DOH granted Trulieve's application without any limitation on the number of dispensaries."
State laws passed in 2014 and 2016 "imposed (no) limit on the number of dispensaries that dispensing organizations could establish … The right to compete statewide without restriction was an essential part of Trulieve's business plan and a significant incentive to enter this novel business."
The department "did not express any objection to this plan," the complaint says, and the constitutional amendment on medical marijuana passed by voters in 2016 "does not limit the number of dispensaries for licensed suppliers."
But an implementing bill, passed last year, sets a limit on dispensaries statewide and "further subdivides this statewide quota into five regional quotas based on population … This cap on dispensaries expires April 1, 2020."
"The sole purpose of this statutory cap on the number and location of dispensaries is to temporarily suppress competition among MMTCs," or medical marijuana treatment centers.
The department "has indicated its intent to limit Trulieve to 25 total dispensaries, apportioned by region, under the 2017 statute. (This) will impair Trulieve's vested rights as a dispensing organization, and diminish the value of Trulieve's licensed business," the complaint says.
The department does not comment on pending litigation, but Christian Bax, head of the department's Office of Medical Marijuana Use, has told lawmakers that a litany of lawsuits continues to jam up Florida's medical marijuana licensure process.
His office's latest weekly email newsletter, which comes out every Friday, showed at least eight pending lawsuits, not counting administrative actions.
Medical marijuana implementation "continues to be frequently litigated," the newsletter says.
"While some of these lawsuits have little impact on our progress, others – particularly those regarding the constitutionality of the law we are tasked with executing – have significant impact on DOH's ability to implement certain requirements" under law.
Updated Tuesday — Trulieve CEO Kim Rivers said in a statement: "This lawsuit is first and foremost about patient access. The current arbitrary caps are not just an after-the-fact restriction that was added after we were awarded a license, but they limit our ability to provide safe medical marijuana efficiently to our customers throughout Florida.
"The restrictions force us to use extremely expensive long-distance delivery and build dispensaries on a model based on geographic distribution, not where patients live. This not only restricts access to patients in need, but forces higher prices. We believe these arbitrary and highly restrictive caps violate Florida's constitutional guarantee of safe medical cannabis to patients in need."
Updated Monday, April 9 — Circuit Judge John Cooper has recused himself from the case, but did not give an explanation. Chief Judge Jonathan Sjostrom had not yet reassigned the suit as of Monday afternoon.