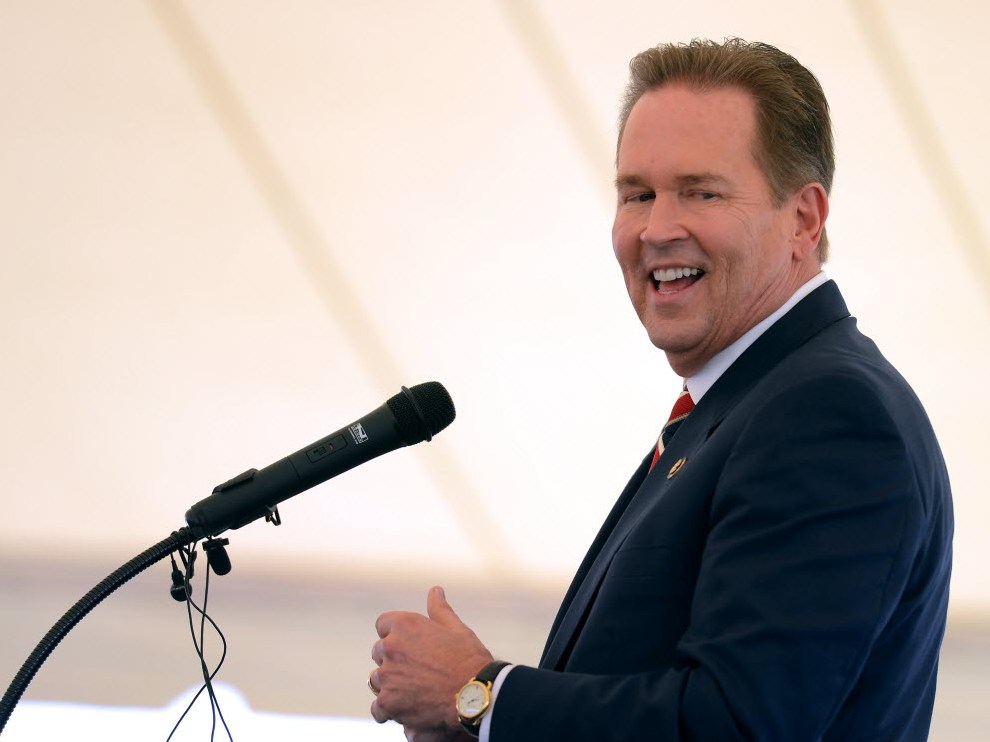 U.S. Rep. Vern Buchanan's re-election campaign announced a new TV ad Monday that will be hitting airwaves within the Sarasota Republican's district.
The campaign said it placed an ad buy in excess of $200,000 to air the commercial, entitled "Independent Leader Fighting for You," on local TV stations. The ad is Buchanan's second of the 2018 cycle.
"Vern has a long and consistent record of independent leadership important to his district," said Max Goodman, Buchanan's campaign manager.  "Whether it's working across the aisle to protect our shorelines, making sure kids in low-income households have access to affordable healthcare, or leading the fight to stop animal cruelty, Vern has always put the interests of his community before all others."
The 30-second features the sixth-term congressman walking through town stopping to talk with constituents.
"From businessman to your congressman, Vern Buchanan," the ad narrator states. "Taking on the Washington establishment to produce real results for the community, fighting to keep our coastlines pristine, ensuring kids have access to affordable healthcare, and leading the charge to stop animal cruelty."
"Vern Buchanan, an independent leader fighting for you," the narrator says in closing.
Buchanan is likely to face Democrat David Shapiro in the November general election.
Shapiro, a Siesta Key attorney, announced Monday that he'd raised more than $400,000 during the first three months of the year. Buchanan's re-election campaign said last week that its first campaign finance report of 2018 will show $470,000 raised during the first three months of the year.
CD 16 has been a safe GOP seat in past elections. Donald Trump won the district by 11 points in 2016, though some onlookers expect those margins could be much closer this year.
Last month, Larry J. Sabato's Crystal Ball changed its assessment of the seat from "Safe Republican" to "Likely Republican," and called it a "deep sleeper Democratic target."
Buchanan's ad is below.