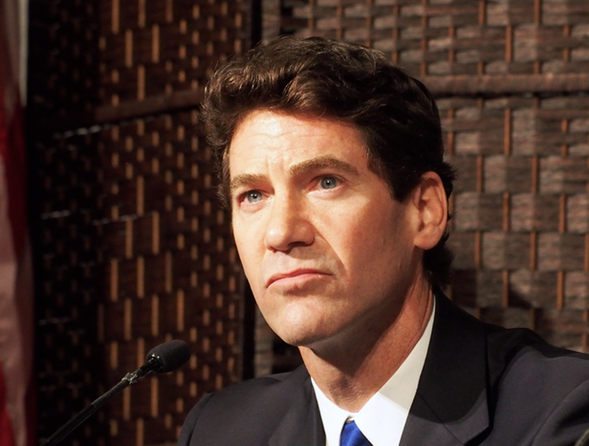 Jacksonville state Rep. Jay Fant knocked former judge Ashley Moody in a Tuesday email for campaign contributions she's received from trial lawyers.
Fant and Moody, along with Dover Rep. Ross Spano and Pensacola Rep. Frank White, are competing in the Republican primary to replace termed out Attorney General Pam Bondi in the fall.
"Ashley Moody, who has won the backing of trial lawyers nationally and in Florida, has now surpassed the $100,000 mark in contributions from 90 trial lawyers and firms," the Fant campaign said in the email.
"Moody's mentor and former President of the liberal American Bar Association, Martha Barnett, is leading the charge. Barnett, who has close ties to Hillary Clinton, was reported to be 'rainmaking for Moody' and the checks from liberal special interests are certainly rolling in."
The memo, complete with a spreadsheet showing $108,000 in contributions from attorneys, asks businesses to "pay close attention to the significant support Ashley Moody has secured from lawyers who advertise on TV" before laying out a final jab on trial lawyers.
"Trial lawyers want a revolving door for class action suits against successful businesses and it's clear their candidate in the Attorney General's race is Ashley Moody," the message concluded.
The $108,000 listed in the email represents a small fraction of Moody's $1.8 million raised, with majority of those dollars coming from the business community.
The email went out after Tampa Democratic Rep. Sean Shaw filed his first report as an AG candidate, showing about half of the $240,000 in his campaign coming from trial lawyers, as well as a $15,000 check from Swope Rodante to his committee.
That sum easily bests Moody's total from the trial bar through her nine months in the race, making the Fant camp's email look even more like another instance of him singling out Moody in the four-way race — remember the one-man debate White and Spano didn't get an invite for?
The attack from Fant also follows recent reports on the mysterious origins of the $750,000 loan he made to his campaign back in September.
Sitting lawmakers are required to list their assets in financial disclosures, and Fant's disclosures don't show where that much money could have come from if not from an outside source, such as his wife.