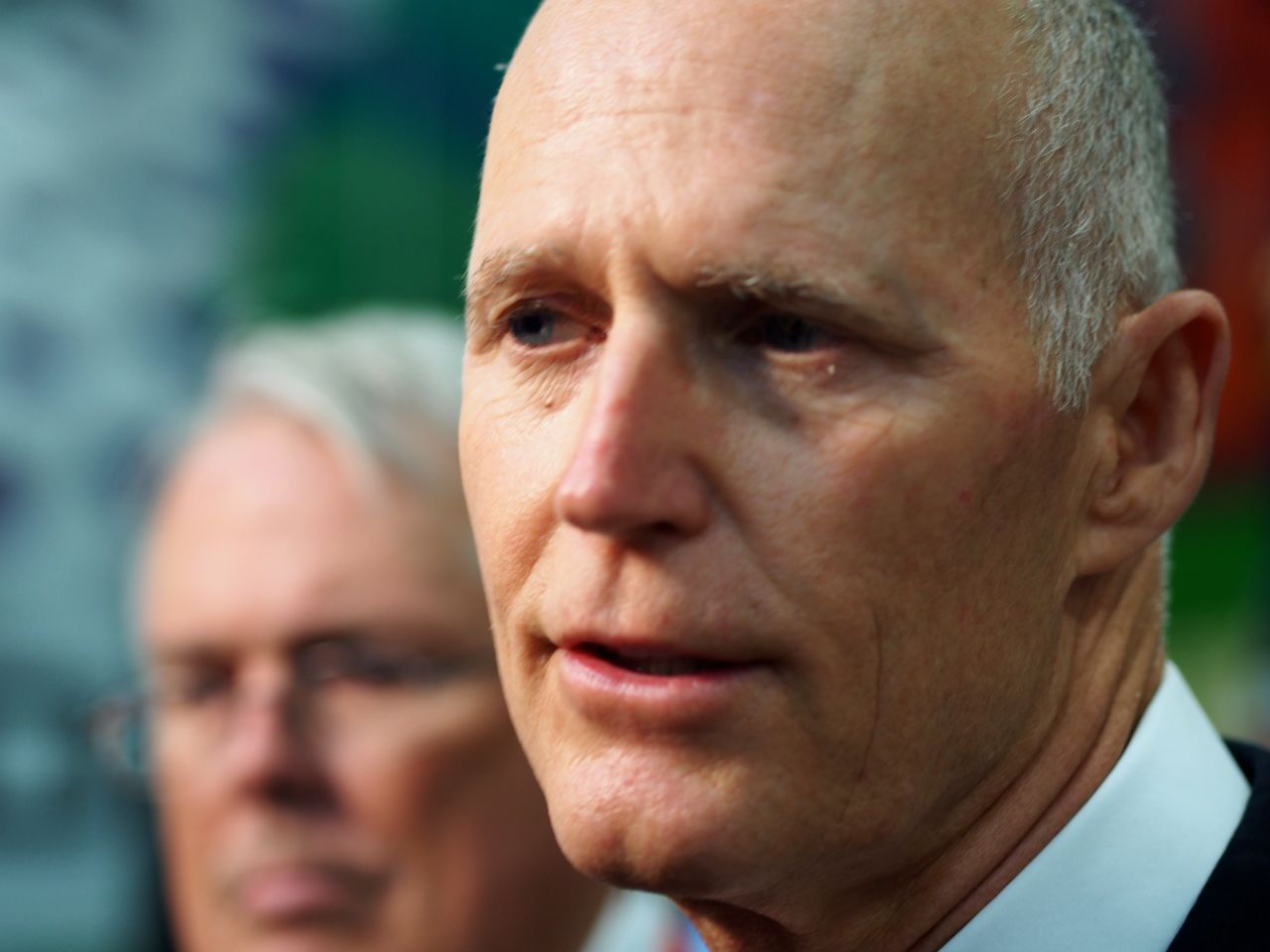 Progressive advocacy group American Bridge announced Tuesday that it's launched a new social media campaign going after Gov. Rick Scott, now a candidate for U.S. Senate, for not disclosing his net worth and how it's invested.
It's no secret Scott, a Republican, is wealthy – as a first-time candidate in 2010, the former head of Columbia/HCA spent upwards of $73 million of his personal fortune securing the Governor's Mansion.
The wealth itself isn't a problem, American Bridge said, it's how he's handled it as a public official.
"While Rick Scott's been hiding his investments from Floridians as governor, his net worth has gone up $46 million. It's time for Rick Scott to come clean and disclose his massive personal wealth," American Bridge spokesperson Joshua Karp said. Floridians deserve to know just how many conflicts of interest Scott really has –  and which industries and special interests he has put ahead of them."
American Bridge showed off two versions of its social media ads. One reads "Tell Rick Scott: Stop Hiding Your Wealth," while the other reads "Reveal Your Conflicts of Interest, Rick Scott."
Both point to an online petition where those who click can "demand Rick Scott disclose his wealth."
The group had plenty more to say about Scott in the email announcing the ads.
"As governor, Rick Scott has dodged disclosure requirements and ducked scrutiny of his conflicts of interests by placing his assets in a "blind trust " that isn't blind at all — in fact, it is run by his close personal friend and former employee," the group said in an email, referring to Scott's selection of longtime business associate Alan Lee Bazaar to manage his blind trust.
"Rick Scott's trust is only blind to the people of Florida, and he's repeatedly made investments in land and companies connected to State of Florida business – from oil drilling in the Everglades to approving tax breaks for a company in which he owned nearly a million dollars of stock. What other conflicts of interest — and unsavory investments — is Rick Scott hiding?"
The ads are below.