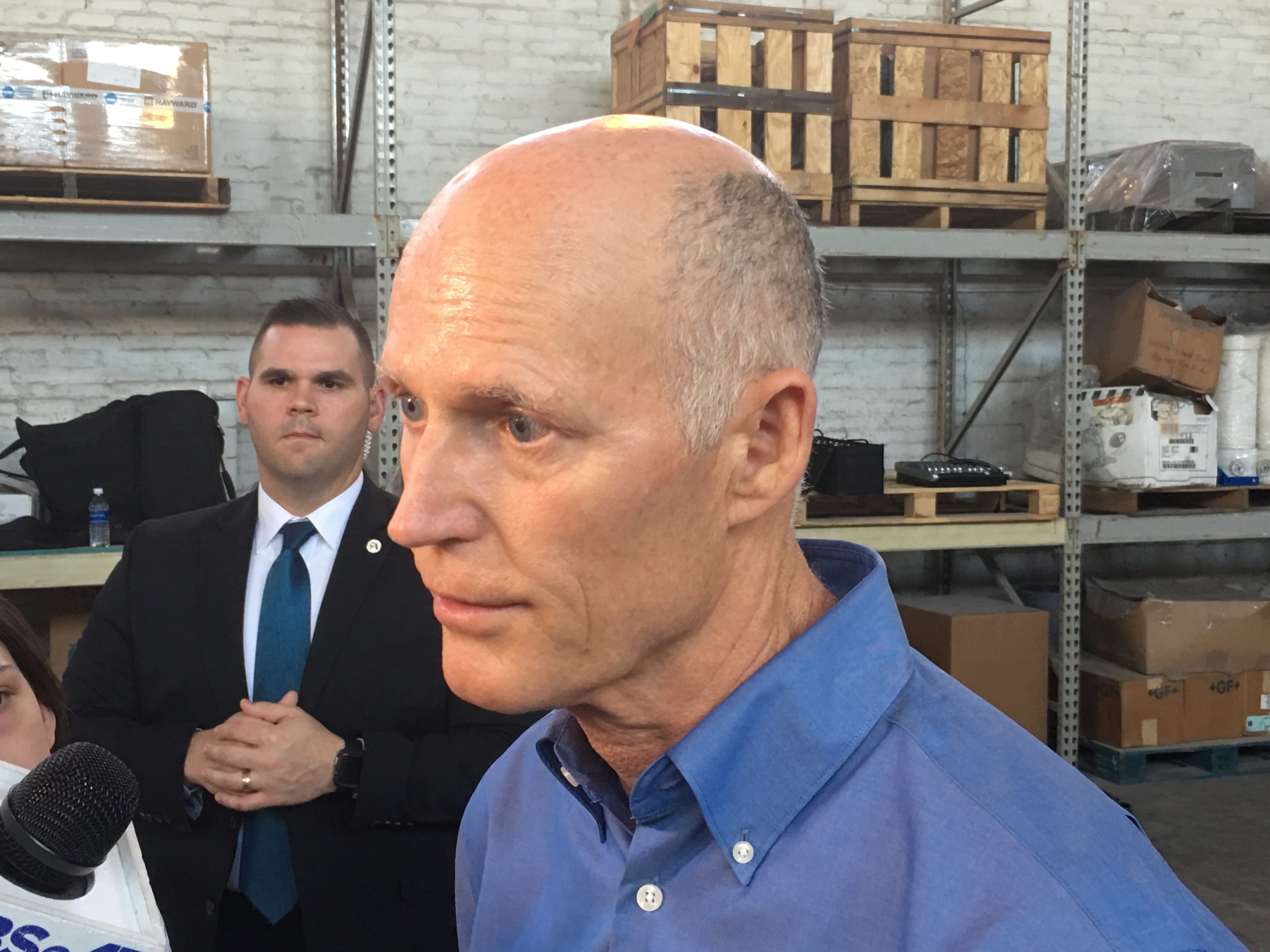 "It's good to have all these relationships in D.C., but as Senator you have more influence."
The above quote, by far, was the most notable offered during Gov. Rick Scott's tightly messaged "business roundtable" Wednesday in Jacksonville. It also illustrated a unique dual message: that of the outsider who can play the inside game
Scott reprised his critique of term limits, coupled with a vision of what he would do in Congress to redress constituent concerns.
For example, Scott vowed that he would be positioned to help get JAXPORT's dredge federally funded.
In response to a question about waterways, Scott promised to talk to Interior Secretary Ryan Zinke, who (depending on who you ask) may or may not have exempted Florida from offshore drilling.
Scott also committed to meeting with heads of other federal agencies.
Scott's tacit pitch: being able to play the inside game from day one, while still using outsider rhetoric, such as he did on taxes.
Lamenting "sending the same people [to D.C.] to solve problems … sending [them] for decades," Scott noted that he reduced taxes "every year as Governor," a contrast to federal taxes, cut this year for the first time since 1986.
Scott left Jacksonville for a D.C. trip which includes a fundraiser with House Speaker Kevin McCarthy on Wednesday night, followed by a Thursday night rainmaker with Senate Majority Leader Mitch McConnell.
As the Tampa Bay Times reported, he has yet to reconcile the seeming inconsistency between railing at the permanent political class and feeding from its fundraising trough.
And, if Scott's Jacksonville appearance was any indication, it might not matter. A question he got from one outlet: "Why are you running for Senate?"
More people will see that answer locally than will care about the mechanics of Scott's campaign.