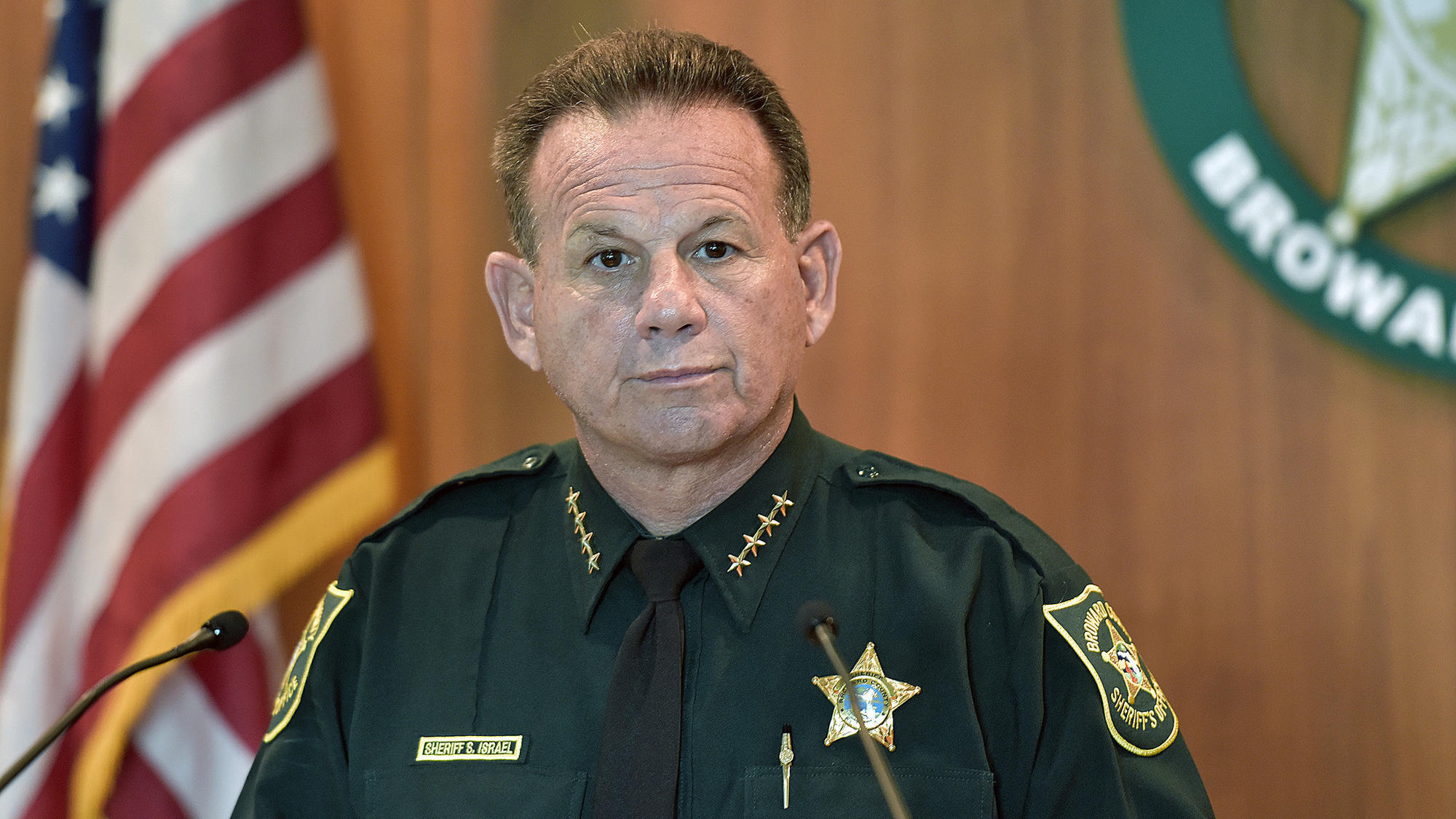 The union representing Broward County sheriff's deputies announced Friday that it will hold a no-confidence vote on Sheriff Scott Israel.
Jeff Bell, a deputy sheriff and president of the Broward Sheriff's Office Deputy Association, said in a press release that the vote "follows many instances of suspected malfeasance, misfeasance, failure to maintain fiduciary responsibility by the sheriff, failure to properly investigate possible criminal conduct by members of his senior command staff and the lack of leadership that has crushed morale throughout the agency."
"There is a complete failure at the sheriff's office and he doesn't recognize it," Bell said.
Israel has been under fire in the weeks since the Feb. 14 mass shooting at Marjory Stoneman Douglas High School in Parkland, but Bell told CNN Friday that Israel's response in the wake of the shooting – specifically, his handling of resource officer Scot Petersen – was merely the tipping point.
Israel "didn't say it's an open investigation. He blamed it all on Peterson," Bell said. "You don't do that to one of your deputies."
"My members are not poster children. They are not squeaky clean. They make mistakes. What we are saying is, they should be punished fairly," he added.
Bell also pointed to what he says is mixed messaging from Israel and others in leadership positions in the Broward Sheriff's Office, such as how their active shooter policy doesn't square away with the training officers receive.
According to the policy, officers "may" enter a building to confront a shooter, but in training deputies are taught to enter.
The no-confidence vote comes after many Republican elected officials – including House Speaker Richard Corcoran, Jacksonville Rep. Jay Fant and Boca Raton Rep. Bill Hager – called for Israel to resign or for Gov. Rick Scott to suspend him.
The union's no-confidence vote will begin electronically this evening and conclude on April 26.
The announcement is below.