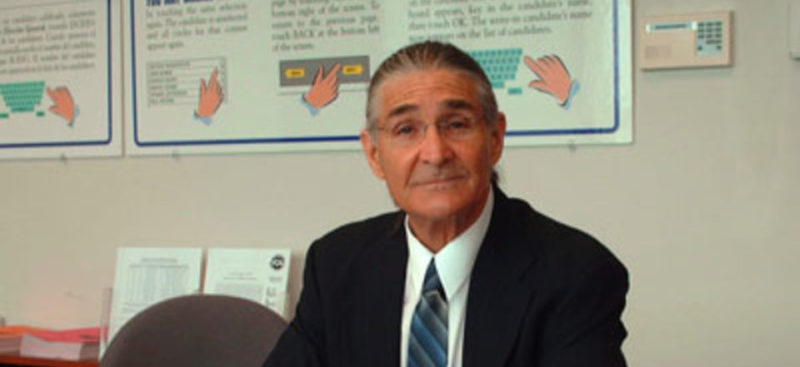 The head of the clinic where Tampa strip club mogul Joe Redner's doctor works says he's concerned whether medical marijuana regulators are "trying to go after Dr. Barry Gordon because of his involvement in the Redner case."
Redner is a lung cancer survivor who is in remission, and Gordon recommended juiced marijuana as the best way to keep his cancer in check.
Redner later sued and won a recent ruling from Tallahassee-based Circuit Judge Karen Gievers to grow his own marijuana for juicing; that decision is being appealed by the state's Department of Health, which includes the Office of Medical Marijuana Use (OMMU).
Patrick DeLuca, CEO of the Compassionate Cannabis Clinic in Venice, confirmed the content of emails independently obtained this week by Florida Politics between Gordon and the OMMU.
"You should know that … for the first time in 18 months, the OMMU sent a 'warning' email to Dr. Gordon which contained protected private patient information (unredacted) alleging mistakes made in entering patients" into the state's medical marijuana use registry, DeLuca told Florida Politics Wednesday.
An OMMU staff member first wrote to Gordon noting "deficiencies" in his filings, including "incorrect" Social Security numbers or missing telephone numbers for five patients.
Gordon responded that he had entered complete Social Security numbers but the state's computer system had "truncated" them to the last four digits. He also said phone numbers aren't "required fields."
"As I testified" in Redner's lawsuit against the state, he added, "there have been numerous bugs, outages, missing orders and data that was completely entered that disappeared due to what is believed to be shoddy coding…." He then said he had fixed the entries.
Courtney Coppola, OMMU's deputy director under Christian Bax, copied on that email, shot back: "This email was in no way related to the ongoing litigation and further communication regarding the case will be directed to the Office of General Counsel."
"The functionality related to being unable to save without providing a complete Social Security number is relatively new," she wrote, "and while it was required, some profiles were saved without this information.
"In an effort to best assist Florida's patients and physicians, the Office of Medical Marijuana Use was taking a proactive step to complete these profiles."
Asked for comment, Devin Galetta – interim communications director for the Department of Health – on Thursday said that in an "effort to ensure that all qualified ordering physicians remain complaint with (state law), the Office of Medical Marijuana Use may contact physicians to supply/correct any missing or incomplete data in the registry." 
He then repeated verbatim what Coppola had told Gordon: "The functionality related to being unable to save without providing a complete Social Security number is relatively new, and while it was required, some profiles were saved without this information. In an effort to best assist Florida's patients and physicians, the Office … was taking a proactive step to complete these profiles."
Gordon could not be reached at his Venice office this week. Galetta has previously said the department "fully expects Judge Gievers' ruling to be reversed on appeal."
(The emails in question, reprinted below, have been edited to exclude personal identifying information.)
__