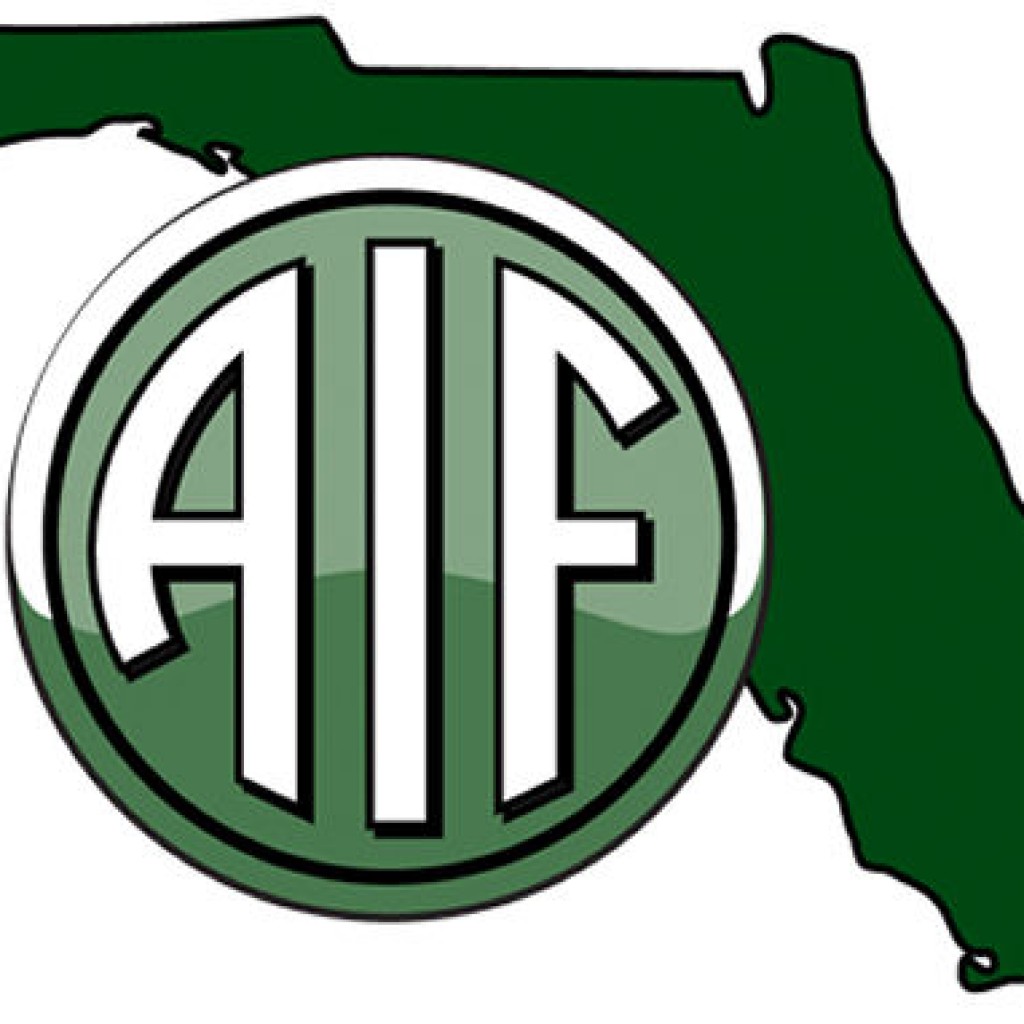 The Associated Industries of Florida on Tuesday released a report measuring how closely Florida lawmakers' votes aligned with its interests.
The conservative business group's 2018 Voting Records report found a slight uptick in lawmaker support for AIF-backed legislation, with 78 percent of the Senate and 91 percent of the House voting in favor of its priorities.
AIF also recognized five lawmakers – three in the Senate and two in the House – with "non-voting" awards for going above and beyond during the 2018 Legislative Session.
"Our team goes to great lengths to ensure legislators are aware of AIF's positions on issues of great importance to Florida's business community. And, after every session, AIF compiles a record of success with our Voting Records" said Tom Feeney, president and CEO of AIF.
"We are proud to honor elected officials as Champions for Business – those lawmakers who take risks for his or her beliefs in the free-enterprise system, who defy the status quo when it's harmful to our state's competitive climate and who face down opponents to grow prosperity for Floridians."
Though lawmakers scored higher marks in 2018 than years prior, the scorecard results don't paint a complete picture of the session according to Brewster Bevis, senior vice president of state and federal affairs for AIF.
He explained that the focus shift brought about by the February mass shooting in Parkland "resulted in a slowed legislative process and fewer bills making it through to the end – the lowest number of bills passed since 2001.
"So while AIF's Voting Records show more favorable outcomes for the business community compared to last year, it is important to note the political environment and the impact it had on the legislative process this year."
The AIF report, now in its 43rd year, is a compilation of voting records based on committee, amendment and floor votes cast.
"Votes provide tangible evidence of whether a legislator supports the ability of Florida companies to prosper and operate free of overly burdensome state regulation and taxation," Feeney said.

He went on to name AIF's five 2018 Champions for Business: Republican Sens. Rob Bradley, Kathleen Passidomo and Dana Young, and Republican Reps. Joe Gruters and Mike Miller.
"Whether they proposed an important bill, authored a key amendment or toiled behind the scenes, these legislators are the ones who made a difference during the 2018 Legislative Session," Feeney said.
Only Dana Young, who represents Tampa-based Senate District 18, has received the Champion designation in the past. AIF will present the Champions for Business awards to the lawmakers at its annual conference, to be held Sept. 12 through 14 in Orlando.
AIF also recognized another 33 members of the Florida House for achieving a 100 percent voting record for the 2018 Legislative Session.
"These lawmakers showed a commitment to sound policy that supports Florida's employers and job creators. Not only does this score encompass votes to pass legislation beneficial to businesses, it includes votes to defeat policies that would have a detrimental impact on businesses and their employees.  We applaud all 38 lawmakers highlighted in our Voting Records for helping make Florida the best place to do business," Feeney said.
The full list of 100 percenters: House Speaker Richard Corcoran, Indialantic Rep. Thad Altman, Hialeah Rep. Bryan Avila, Bradenton Rep. Jim Boyd, Lehigh Acres Rep. Matt Caldwell, Jonesville Rep. Chuck Clemons, Altamonte Springs Rep. Bob Cortes, Orange Park Rep. Travis Cummings, Naples Rep. Bryon Donalds, DeFuniak Springs Rep. Brad Drake, Palm Bay  Rep. Randy Fine, Jacksonville Rep. Jason Fischer, Venice Rep. Julio Gonzalez, Stuart Rep. Gayle Harrell, Spring Hill Rep. Blaise Ingoglia, Winter Haven Rep. Sam Killebrew, St. Cloud Rep. Mike La Rosa, Clearwater Rep. Chris Latvala, Daytona Beach Rep. Tom Leek, Port Richey Rep. Amber Mariano, Beverly Hills Rep. Ralph Massullo, Plant City Rep. Lawrence McClure, St. Petersburg Rep. Kathleen Peters, Sebring Rep. Cary Pigman, Ft. Walton Beach Rep. Mel Ponder, Lake City Rep. Elizabeth Porter, Valrico Rep. Jake Raburn, Palm Coast Rep. Paul Renner, Palm Beach Gardens Rep. Rick Roth, Riverview Rep. Ross Spano, Ocala Rep. Charlie Stone, Royal Palm Beach Rep. Matt Willhite and Pace Rep. Jayer Williamson.
All recognized were Republicans except for Willhite, a Democrat.