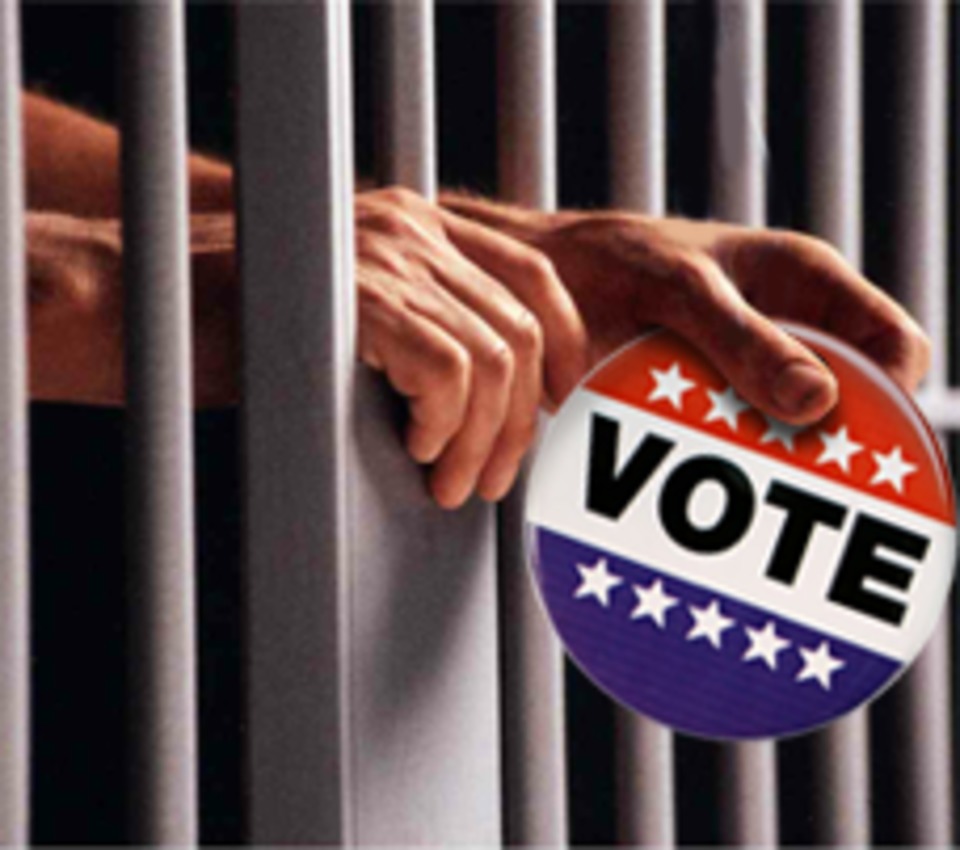 Nearly three quarters of Florida voters say they would support a ballot amendment to restore voting rights to ex-cons, a new poll found.
The survey, conducted jointly by North Star Opinion Research and EMC Research, found that supermajority support for the measure regardless of the political party.
"This amendment has the strong bipartisan support needed to pass with Florida's 60 percent threshold," North Star's Dan Judy. "Regardless of party, gender, race, or region of the Sunshine State, Floridians strongly support Amendment 4."
Democrats were the most supportive, with 88 percent in favor, followed by independent voters at 78 percent and Republican voters at 61 percent. That puts all three categories above the 60 percent mark needed to make the state Constitution.
Ideologically, 92 percent of those who self-identify as "liberal" said they would vote for the amendment, while 59 percent who identify as "conservative" said the same.
Overall, 74 percent of voters said they'd back the measure in November. That's a slight uptick from a February poll that found 71 percent of registered voters in support.
EMC Research's Dave Beattie added that only 3 percent of those polled said they said they didn't know about or had no opinion about the issue.
The amendment's campaign touted the results as well as the bipartisan nature of the poll — North Star does campaign research for Republican politicians, including U.S. Sen. Marco Rubio. EMC's clients include Orlando Mayor Buddy Dyer and Democratic U.S. Rep. Stephanie Murphy.
"These poll results reflect what our grassroots movement has found after literally hundreds of thousands of conversations," said Jackie Lee, campaign manager for the Voting Restoration Amendment.
"Floridians believe in second chances and support the ability of people who have made a mistake to earn back their eligibility to vote. They strongly support Amendment 4 because it impacts people and families from every community and all walks of life. Vote YES for Second Chances and vote YES on Amendment 4 in November."
Amendment 4, also known as the Voting Restoration Amendment, would restore voting rights to Floridians with felony convictions once they complete all terms of their sentence — including parole, probation, and restitution, if imposed by a judge.
Those convicted of murder or sexual offenses would be ineligible for restoration.
There was some hope for voting rights advocates that the current executive clemency system would be scrapped after a court ruling deemed it "fatally flawed" and put the onus on the state to fix it.
Those hopes were dashed, however, after the 11th U.S. Circuit Court of Appeals blocked that order.
The current system requires felony offenders to wait up to 7 years before applying for restoration at which point their fate is decided with a vote by the Governor and Cabinet. There's more more than 10,000 applications in their queue, according to the Florida Commission on Offender Review.
The North Star/EMC poll was conducted by phone — both landlines and cell phones — from March 22 through April 2. It took responses from 1,303 likely general election voters and the margin of error for overall results is ±2.7 percentage points.