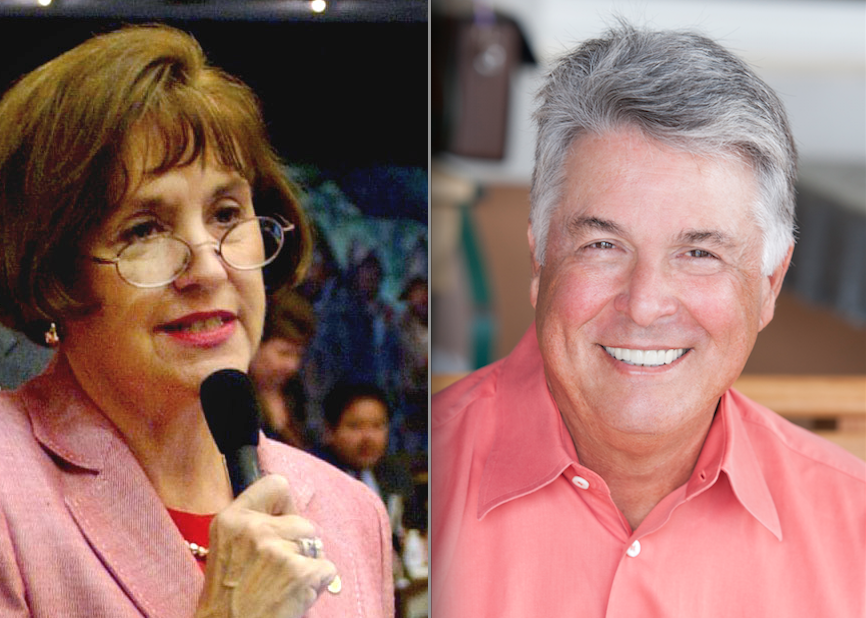 Following Senate President Joe Negron's announcement he will resign effective in November, Republican state Rep. Gayle Harrell announced she is filing to run for his seat this year, as did Democrat Dr. Rob Levy.
Negron's resignation means Senate District 25 can have a regular 2018 primary and general election cycle, though it will be only for the final two years of the term he was elected to in 2016.
Both Harrell and Levy, each of Stuart, already had filed for the 2020 field for the SD 25 seat, seeking to succeed Negron then. Now they are ready to move that contest forward to 2018, as soon as the elections are set.
"I've dusted off my red running shoes and will not be outworked when it comes to advocating for our community, our values and our unique quality of life," Harrell stated in a news release.
"There was an anticipation that Sen. Negron would resign when his term as president was up, so we've been running hard in the past four months in anticipation of this very event," Levy said.
Negron's term as president ends this year.
Both Harrell and Levy committed financially to the contest when they first entered. Harrell staked her campaign with a $100,000 loan when she entered in October, and Levy loaned his $100,000 when he entered in February. Since then, Harrell's 2020 campaign had raised $19,800 and spent very little of it, while Levy's had raised about $8,300 while spending $26,000.
Harrell, who has lived on the Treasure Coast for 45 years, is completing her second eight-year tenure in the Florida House.
She has more than 30 years of experience in health care, including managing the practice of her husband, Dr. James E. Harrell, and founding the Breast Imaging Center, a mammography center specializing in preventive care for women. She currently is the CEO of Health IT Strategies and works as health information technologies consultant.
Levy is a first-time political candidate, who moved to the Treasure Coast 35 years ago. A retired primary care physician, he developed and sold a large practice, and then started several small businesses. He is now preparing to open a coffee roaster and vinyl record store.
Senate District 25 is a Republican-leaning district that voted for Rick Scott in 2010, Mitt Romney in 2012, and Donald Trump in 2016. Harrell's current House District 83 makes up the largest portion of the Senate District.