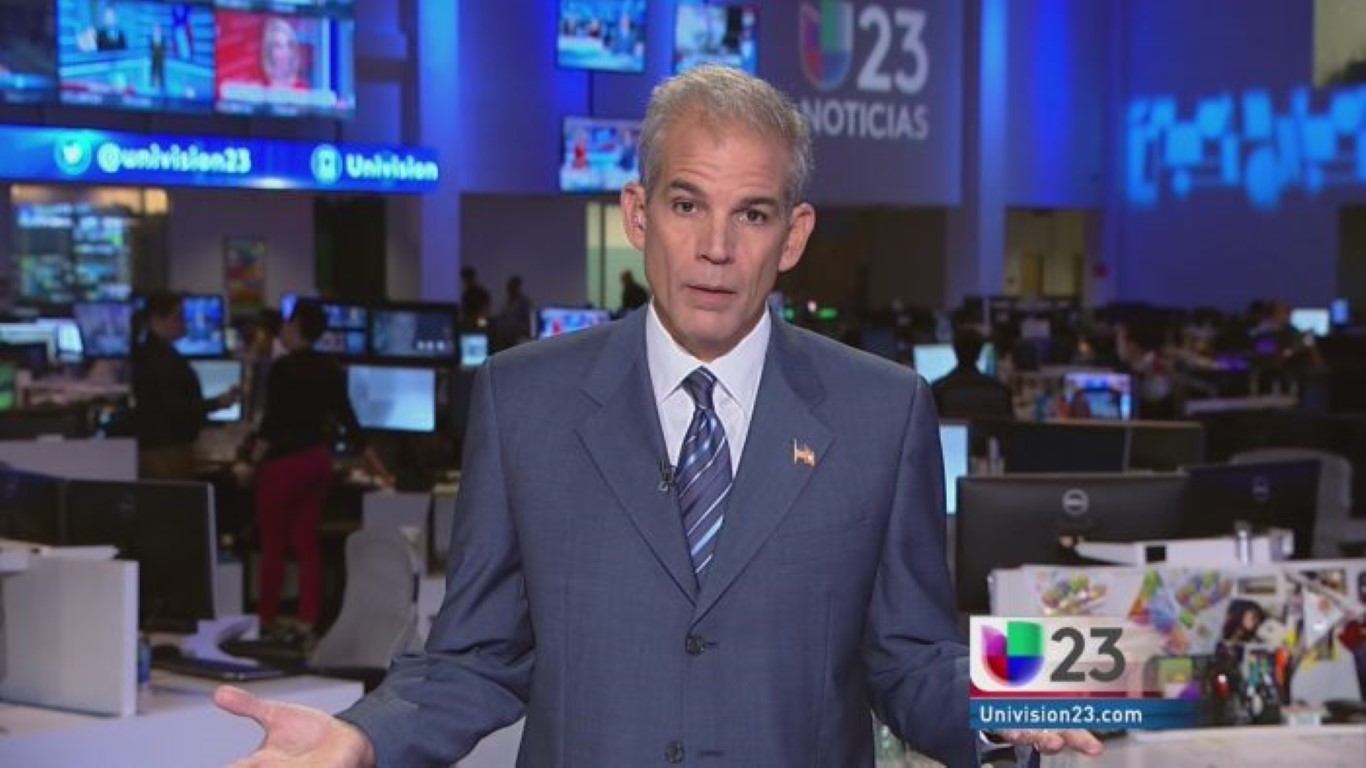 To take back the Florida Senate, state Democrats are quick to profess they will rely on anti-establishment, corruption-fighting champions.
But in the Senate District 36 race, would Alex Penelas indeed be the right candidate to face state Rep. Manny Diaz? As mayor of Miami-Dade from 1996 to 2004, Penelas' earned the kind of reputation which in today's political environment should be a disqualifier for elective office.
During his time in office, Penelas became a significant part of the corrupt political landscape, featured prominently in 1998 by The New York Times.
One most notable example was Penelas' failed effort in 1999 to increase taxes to relieve traffic congestion — while facing accusations of corruption. Despite all his efforts, traffic problems remain an issue in Miami-Dade to this day.
Penelas' took the lead in the 1999 "Transit, Not Tolls" campaign, pushing a one-cent sales tax to fund a vast mass transit plan, which included eight new Metrorail lines, doubling the county's bus fleet, as well as building new roads, and eliminating some tolls.
According to a Miami New Times review, the campaign raised massive amounts of cash — more than $1.9 million — which involved several of Penelas' close associates.
In "Submarine Politics," the New Times wrote: "Despite a $1.8 million campaign war chest financed by county contractors and various special interest groups like the Florida International University Foundation, and an army of heavy-hitting political strategists such as Keith Fredericks, voters flatly rejected the tax increase because of their mistrust of county government.
"Or more to the point, the face of county government: Penelas."
 "Transit, Not Tolls" was a "sleazy and misleading operation," the New Times said.
As a result, State Attorney Katherine Fernandez Rundle called for a special prosecutor to review allegations of campaign finance law violations. Former State Rep. Annie Betancourt described the situation a little blunter — the campaign was "money laundering."
Groups involved in the campaign included BVK Meka, a firm owned by Penelas's friend and confidante Herman Echevarria, which netted more than $280,000. P&M Advertising, owned by Pedro Milian, took more than $270,000.
Knight-Perry International Group, a "public relations" firm owned by Dewey Knight III and Bill Perry III, received more than $150,000.
Too many in Miami-Dade, Perry is a familiar figure. Four years ago, he ran for county mayor, with some observers believing Penelas planted Perry to draw black votes away from Art Teele, Penelas' main rival in 1996. Both Teele and Perry are black. While denying those accusations, after Penelas' election, Perry rose through the ranks in county hall, becoming a key figure in several contract deals.
Other insiders in the tax hike campaign include Gutierrez & Associates, owned by Armando Gutierrez, which received $64,000. Strategic Edge, a consulting firm owned by Brian May (Penelas' former chief of staff) was paid more than $40,000. Communikatz Inc., another firm owned by Penelas campaign strategist Ric Katz, received more than $32,000.
Penelas' longtime pollster, Keith Frederick of Frederick Schneiders Research, handled campaign polling for $63,000.
Penelas faced accusations that he scheduled the election to minimize voter turnout, which reached only 30 percent.
Despite the push, money and high-profile staff, "Transit, Not Tolls" failed by nearly two-thirds of the vote, due in no small part to campaign's perceived corruption.
"Citing the doomed 1999 one-cent sales tax," the Miami Herald wrote in 2001, "Miami-Dade State Attorney Katherine Fernández Rundle agreed with the jurors, saying the public's mistrust killed any hopes politicians had of getting that bond issue passed."
South Florida Business Journal called the plan one of "the biggest turkeys of 1999."
Penelas also left a bad taste with many fellow Democrats. During the 2000 presidential campaign, former Vice President Al Gore called him "the single most treacherous and dishonest person I dealt with," The New York Times reported.
In the 2014 book "Dirty Deals? An Encyclopedia of Lobbying, Political Influence and Corruption," Republican political author Amy Handlin highlights Penelas' "Friends and Family Plan" as an example of how cronyism impacts citizens.
And according to The Floridian, while Penelas may offer Democratic name recognition and fundraising prowess in the SD 36 race against Diaz, he also seems more than willing to "sacrifice the little guy for personal gain."
It may be better for Penelas to consider a hard pass in SD 36.