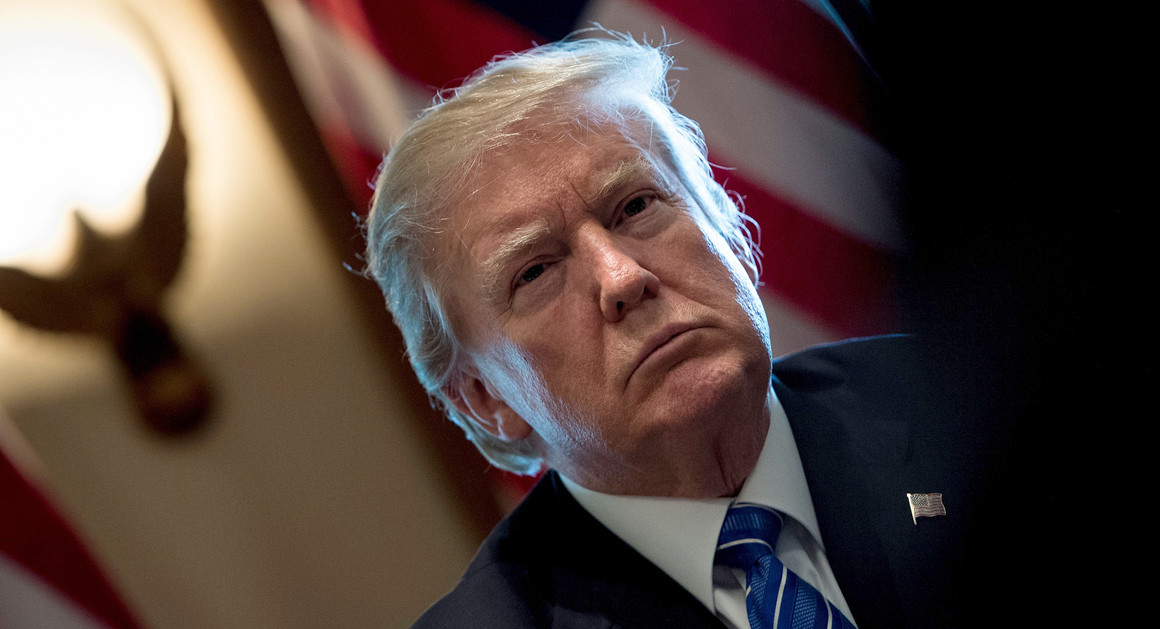 There were separate but connected developments over the weekend that tell us much about politics in our state and nation.
First, it was reported that U.S. Sen. John McCain let it be known he wants Barack Obama and George W. Bush to speak at his funeral when his fight against brain cancer reaches its end.
He also wants President Trump to stay away.
I don't think we have to explain why.
While that was going on, the Miami Herald reported that Republican National Committee Chairwoman Ronna McDaniel, speaking her party's spring retreat at Doral in south Florida, said the GOP is "ready to defy history."
Well, sure, what else is she going to say – even as unpopular as the most visible member of their party might be.
But think about where we were before 2016, where we are now, then argue with any certainty the historical corrections that happen during most mid-term elections will happen this time.
We have a president who keeps changing his story about his dalliance with a porn star and can't shake the pursuit of special prosecutor Robert Mueller.
And still, moral leaders like Franklin Graham say that God put Trump into office and that the affair with Stormy Daniels is no one's business.
That thought should keep Democrats awake nights.
Polls show Americans are fed up with all the drama around Trump, but so what? As late as election day in 2016, polls indicated we soon would be referring to Hillary Clinton as Madam President.
Closer to home, conventional wisdom is that the Parkland High School massacre and the resulting demands for stricter gun laws would start a blue tsunami in statewide elections.
Democrats held to the hope that thousands of younger voters would be motivated to give them control of the governor's mansion and maybe the state Senate for the first time this century.
But there hasn't been a noticeable surge in voter registrations from that age group, nor does it seem that the thousands of hurricane evacuees from Puerto Rico to Central Florida will deliver more votes to Democrats.
And that takes us back to the gentleman hero McCain and a president who embodies the philosophy of the character Sherman McCoy, who said in the 1990 movie Bonfire of the Vanities, "if the truth won't set you free, then lie."
In the face of this, Democrats have not done much more than sputter, spit and tell themselves no one would be stupid to vote for this man or anyone from his party AGAIN.
But that does nothing to convince the president's strongest supporters that they made a mistake. The more they complain, the harder the base digs in. No wonder Trump believes he is invincible.
True, several high-profile Republicans have decided to escape the madness and not seek re-election, notably House Speaker Paul Ryan and Rep. Dennis Ross of Florida's 15th Congressional District.
But if I were to bet right now, I'd say that won't mean all that much.
I doubt the district Ross has represented will turn blue, and for all their bravado Florida Democrats will have to pick up their game if they hope to beat anyone who comes out of the Republican's primary scrum for governor.
They are running against a party where many have a core belief that that Trump, who dodged military service with deferments for bone spurs, is a tougher guy than McCain, who got the crap beaten out of him regularly during years as a prisoner of war in Vietnam.
In that kind of landscape, it's not as hard to defy history as one might think.