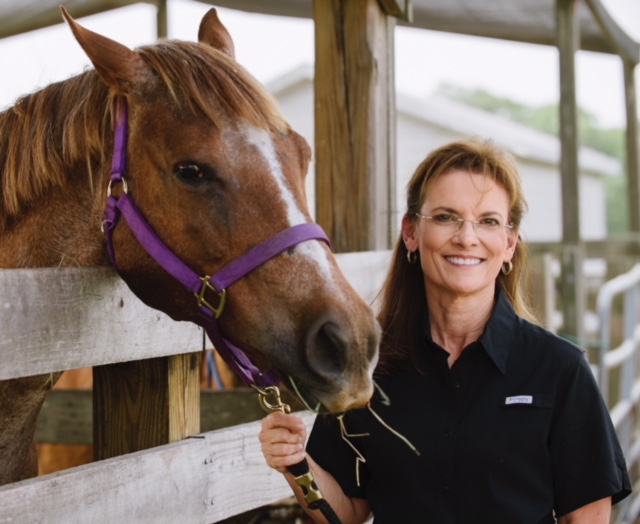 Sebring Republican Sen. Denise Grimsley topped the Agriculture Commissioner field last month with nearly $190,000 raised between her campaign and committee.
"I am proud of our strong campaign efforts and am most grateful for all the support we have received while working to earn our Party's nomination," Grimsley said. "We have traveled the state and met countless Floridians – we've visited folks on their farms and ranches and in their homes, at their businesses and at local community gatherings.
"Our positive vision and message continues to resonate with conservatives and I look forward to continuing to meet the good people of Florida and share the ways I plan to strengthen our state's agriculture industry to ensure it thrives for generations to come."
Grimsley's reports weren't immediately available on the Florida Division of Elections website, though her campaign said $110,985 of the April haul came in through her campaign account, while the remaining $78,500 was raised via her committee, Saving Florida's Heartland.
The campaign didn't say how much the accounts had at the ready – they combined to $870,000 banked at the end of March – but it did add another milestone to the brag board: With April in the books, Grimsley has received contributions from more than 1,700 unique donors, which Grimsley's team says is more than any of her challengers can boast.
"These fundraising numbers prove that Floridians are hearing our message and agree with Denise's ideas and beliefs," said campaign manager Andrea Jahna. "We are proud of our grassroots campaign and the generous support we are receiving throughout Florida, and we look forward to traveling the state and meeting voters from the Perdido River to the Florida Keys."
The new reports bring Grimsley to just shy of $1.9 million raised since she filed for the Cabinet post in February 2017. That's only a hair off the fundraising total of Republican Primary rival Matt Caldwell, who has raised about $1.93 million including $164,275 in April.
Grimsley and Caldwell aren't only neck-and-neck on the fundraising trail. Her successful April effort comes on the heels of a bulk endorsement from 10 county sheriffs, which she announced just ahead of Caldwell's own law enforcement endorsement from the Police Benevolent Association.
Grimsley faces Caldwell, former Winter Haven Rep. Baxter Troutman and retired U.S. Army Col. Mike McCalister in the Republican Primary to replace termed-out Agriculture Commissioner Adam Putnam.
Though Grimsley and Caldwell are the frontrunners when it comes to fundraising, Troutman technically leads the pack with nearly $2.8 million on hand, with that money coming in almost exclusively through self-funding. Discarding self-contributions, Caldwell leads with $1.12 million banked.
McCalister, who pulled a surprising amount of support in the 2010 governor race, filed for Ag Comish in mid-March but has so far failed to gain traction in the money race. He showed his first, and so far only, contribution in his April report – a $2 check from Lakeland resident David Padilla.
Also running are Democrats Jeffrey Duane Porter and R. David Walker. It's been tough sledding for them as well.
Porter posted nearly $26,000 in March after laying an egg in February. He has all of that cash in the bank. Walker, meanwhile, has raised $32,775 and has $7,400 in the bank. Two thirds of his funding has come in through candidate loans.
The primary election is Aug. 28. The general election is Nov. 6.