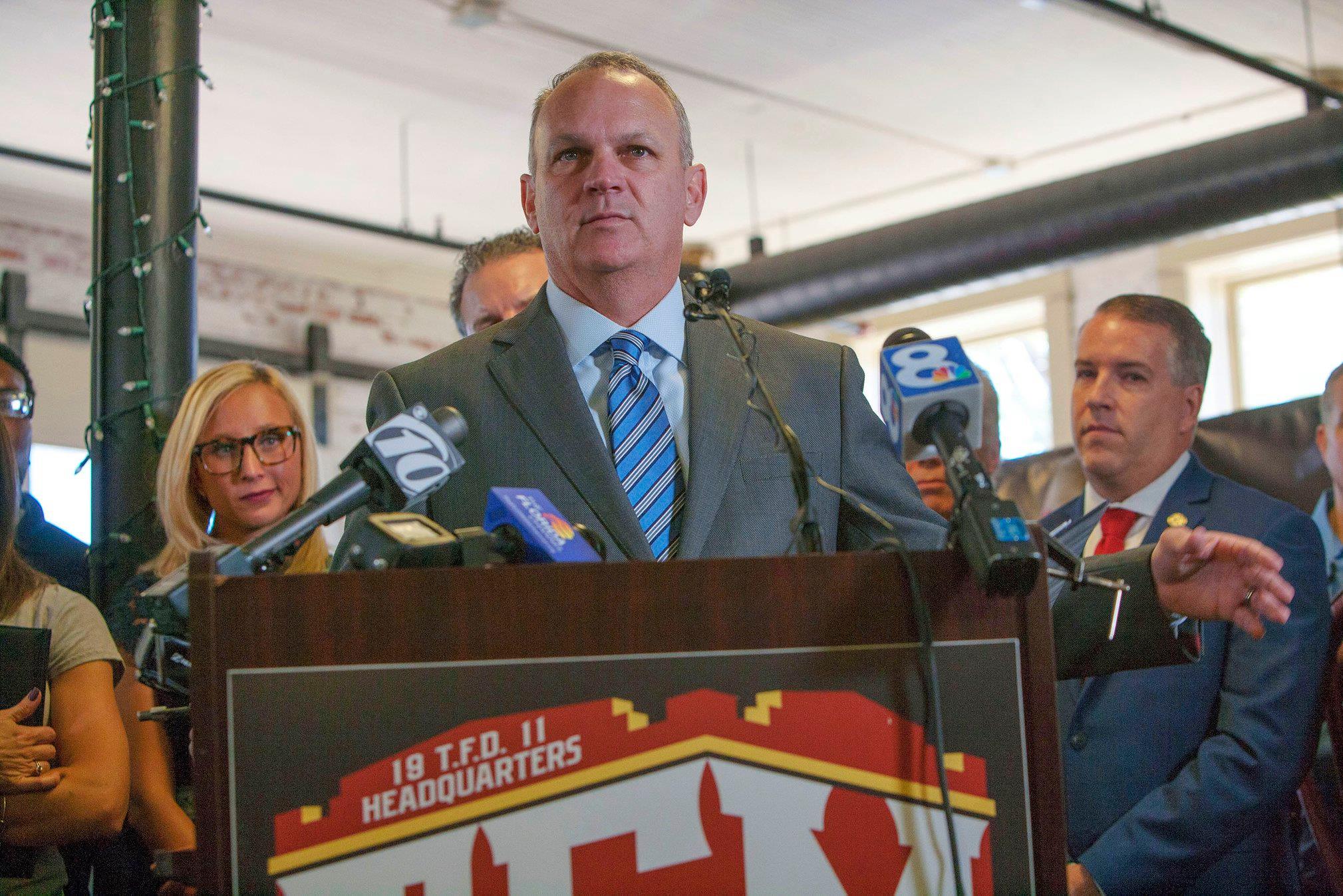 While it unquestionably is the right time for Richard Corcoran to go home to Land O'Lakes, as he promised to do if he didn't run for Governor, that doesn't mean he will stay there.
At age 53, Corcoran has a lot of hop left on his political fastball. I would be stunned if we don't see him in a significant role if Adam Putnam is elected Governor this fall.
It became clear in recent weeks that a Corcoran candidacy was attracting stifled yawns from the electorate. I'll give him credit for seeing the landscape as it really was and not pushing a losing hand. Aligning with Putnam was the smart play for him, and we'll see how that unfolds.
I'm not saying there was a quid-pro-quo between Putnam and Corcoran that led to the outgoing Florida House Speaker's exit Wednesday from a race he never officially entered. But his rapid endorsement of Putnam means we shouldn't be surprised if Corcoran shows up somewhere in a Putnam administration.
For instance, would anyone be shocked if he took a prominent role in education leadership? Those aren't elected positions, and Corcoran is passionate about changing the way Florida's children receive their education.
He is a lawyer, so he can go back to that full-time if he chooses. He is a family man with growing children, so staying closer to home would have appeal. His political expertise would be in demand if he wants to do some consulting.
Obviously, all that is speculation until we see how the election shakes out. And while pundits are combing through the story of Corcoran's gambit looking for deeper meaning, I doubt it will have much impact on the Republican primary or general election.
Corcoran had raised a lot of money and spent time trying to build drama for what looked like a commitment to run, but his campaign that technically wasn't a campaign didn't go anywhere.
It wasn't happening.
It's interesting how someone who spent as much time in the headlines as Corcoran couldn't penetrate the public consciousness. His name recognition, for good or not, should have been considerable.
Political writers penned a lot of stories about Corcoran, and the impact of his two years as Speaker was considerable.
Florida's public-school leaders basically spit on the ground when his name is mentioned.
He was an unapologetic antagonist to the education status quo, and that meant shepherding through laws that benefitted charter schools and forced cash-strapped public schools to look for pennies in the seat cushions.
For all that impact, though, his name didn't connect with a big majority of Florida voters.
Even after his ill-considered attempt to terrify citizens with that horrible commercial about undocumented immigrants and murder, his name still didn't register on the radar of everyday Floridians.
So, even though he is in Putnam's corner, it's likely nothing that will tilt the election.
Corcoran would have been the X-factor in the Republican primary, which now is a two-man scrum between Putnam and Fox News darling Ron DeSantis.
But even though he won't be on the ballot this time or maybe ever again, we haven't seen the last of Corcoran.
It's up to the individual to decide if that's good news or ill.