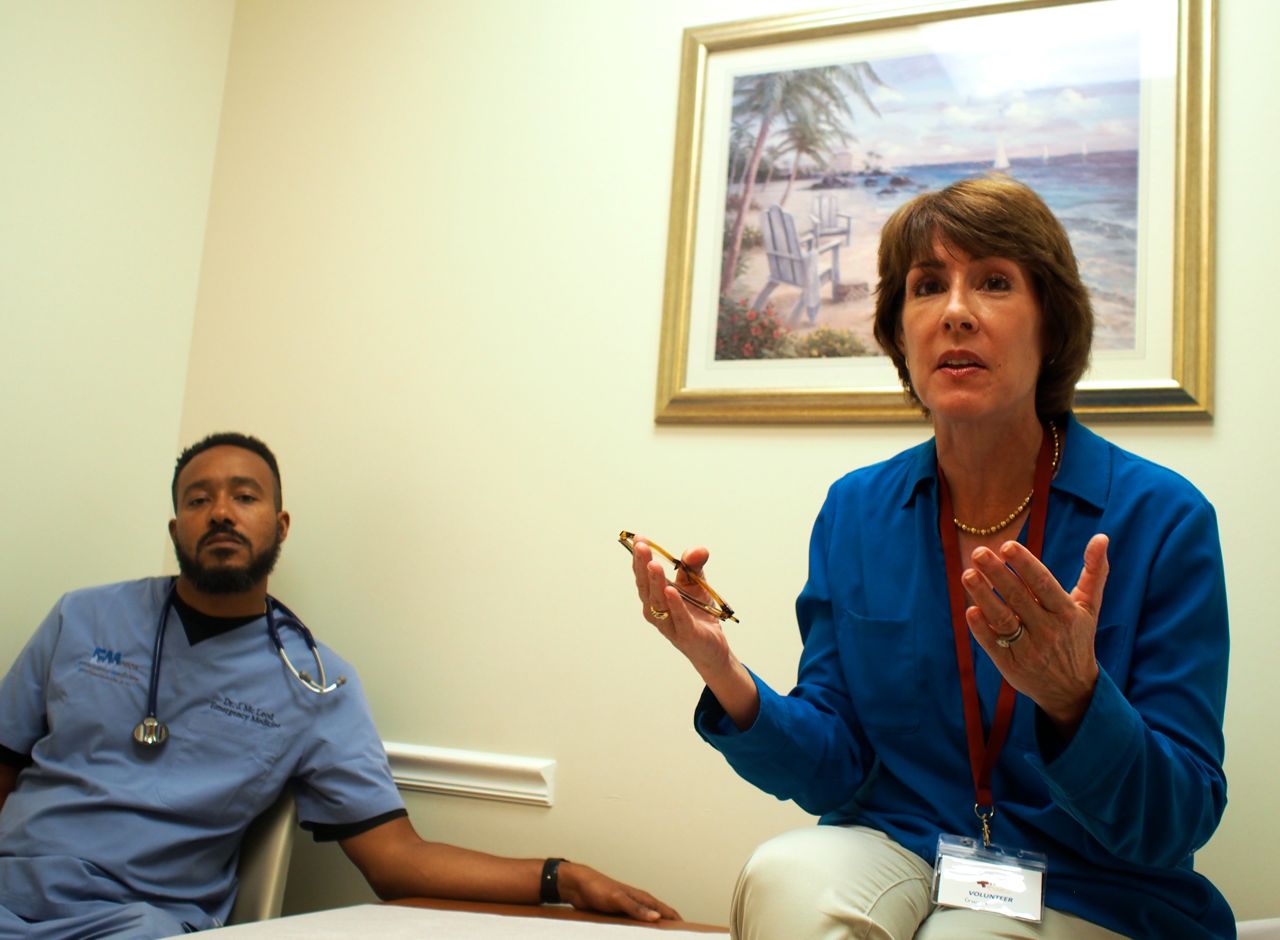 Democratic gubernatorial candidate Gwen Graham expressed disgust toward Democratic rival Andrew Gillum Thursday after an outside group backing Gillum launched an attack ad against Graham.
Graham's response includes a reminder that Gillum had previously expressed a warning about "dark money" coming into the gubernatorial race, and she called him out on allowing dark money to attack her on his behalf, while her surrogates went so far as to accuse him of coordinating the attack.
The attack comes from The Collective Super PAC, a group reportedly related to Collective Future, which had donated $235,000 to Gillum's independent political committee, Forward Florida, through April. The Collective Super PAC is spending $782,000 in Florida, starting with a commercial attacking Graham as a fake progressive, according to POLITICO reports.
"I am disgusted that Andrew Gillum would allow a secret-money group to run a false attack against a fellow Democrat," Graham stated in a news release Thursday morning.
In reply, Gillum's campaign did not respond directly to Graham's campaign's assertions that Gillum was coordinating the attacks, or that he could or should have any say over what The Collective PAC is doing. However, the campaign didn't disagree with the attacks either.
"In this race no candidate will be able to run from their voting record, but if we had a choice in this ad, we'd want Mayor Gillum's progressive record to be the focus. The Graham campaign seems to be uncomfortable with her own voting record," Gillum's Communications Director Geoff Burgan said in a written response.
Graham and Gillum both are chasing former Miami Beach Mayor Philip Levine in the Democratic gubernatorial race polls, with Graham most commonly appearing a close second and Gillum a distant third, followed by Winter Park businessman Chris King.
Graham's campaign statement included a reminder that Gillum appeared to repudiate dark money on a Twitter post.
"It's only a matter of time before we see dark money flowing into Florida to silence the voices of Florida voters," Gillum tweeted on Feb. 13.

While Collective Future might be described as a dark money organization since it does not report its donors, Collective Super PAC does report its donors. Through the first quarter of this year, its biggest contributor is New York progressive activist billionaire George Soros, who gave it $70,000, according to the Center for Responsive Politics' OpenSecrets web portal. However, FEC filings still show the PAC had only raised $167,000 through March, so the sources of the rest of the money now being spent on the current Florida campaign are not yet disclosed. Planned Parenthood and a small handful of other donors also contributed. Soros also is the single largest backer of Gillum's Forward Florida committee, having donated $450,000.
The ad in question, which POLITICO said is running on TV in the West Palm Beach market and on selected cable channels across the state, declares that "Gwen Graham says she is the progressive Democrat for governor. But while in Congress she voted against President Obama 52 percent of the time. Graham trashed Obamacare. Voted with the big banks. And she voted for the Keystone XL pipeline — twice. Graham stood with Republican leaders over President Obama and Florida Democrats. Gwen Graham is not the progressive she claims to be."
Graham's surrogates defended her from the attacks and demanded that Gillum tell Collective Super PAC to back off.
"Andrew Gillum looked the other way when his supporter called Gwen Graham a disgusting, sexist slur. Now he's embracing secret money to slander Graham's record," state Rep. Amy Mercado of Orlando stated in Graham's release. "These type of dirty tricks have no place in our state or our party and he should immediately call for the ad to be taken down."
"Andrew Gillum is clearly coordinating this negative, false attack against Gwen Graham and he must demand it is taken off the air immediately. Florida voters deserve better than this. There is no place for secret money PACs interfering in our elections," state Rep. Barbara Watson of Miami Gardens stated in Graham's release. "Gwen has a record of fighting to support President Obama's progressive policies and is the only candidate in this race who voted to defend the Affordable Care Act, protect consumer protections and support the President's Clean Power Plan."