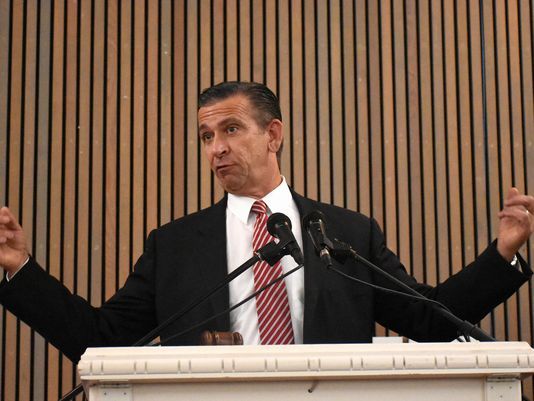 Incumbent state Rep. Bob Rommel continues to hold a fundraising lead in House District 106 over his opponent, Democrat Sara McFadden, despite her ability to self-fund.
Rommel, a Naples Republican, raised nearly $15,000 in April, bringing his total fundraising haul to more than $106,000.
McFadden pulled in nearly $12,000 in April. But $10,000 of that came from the candidate herself in the form of a loan. That brings the total amount loaned to her own campaign to $60,000. Loans make up the vast majority of the $73,000 McFadden raised so far. She has more than $68,000 still available, compared to $93,000 for Rommel.
A third candidate for HD 106, nonaffiliated Kristopher Knudson, raised only $150, all from family and friends. That makes it highly unlikely he will have much of an impact come November.
Rommel heads into the election following his first term in HD 106. He came out on top of a three-person Republican primary in 2016, winning more than half the vote. He went on to win the general election over a write-in candidate, Connor Maguire, who earned only 14 votes out of more than 71,000.
McFadden is vice chair of the Florida Democratic Party. She has also spent time as an activist, founding the eight-county Coastal Coalition.
HD 106 covers parts of Collier and Lee counties and leans Republican. The GOP has a voter registration advantage of more than 2-to-1.