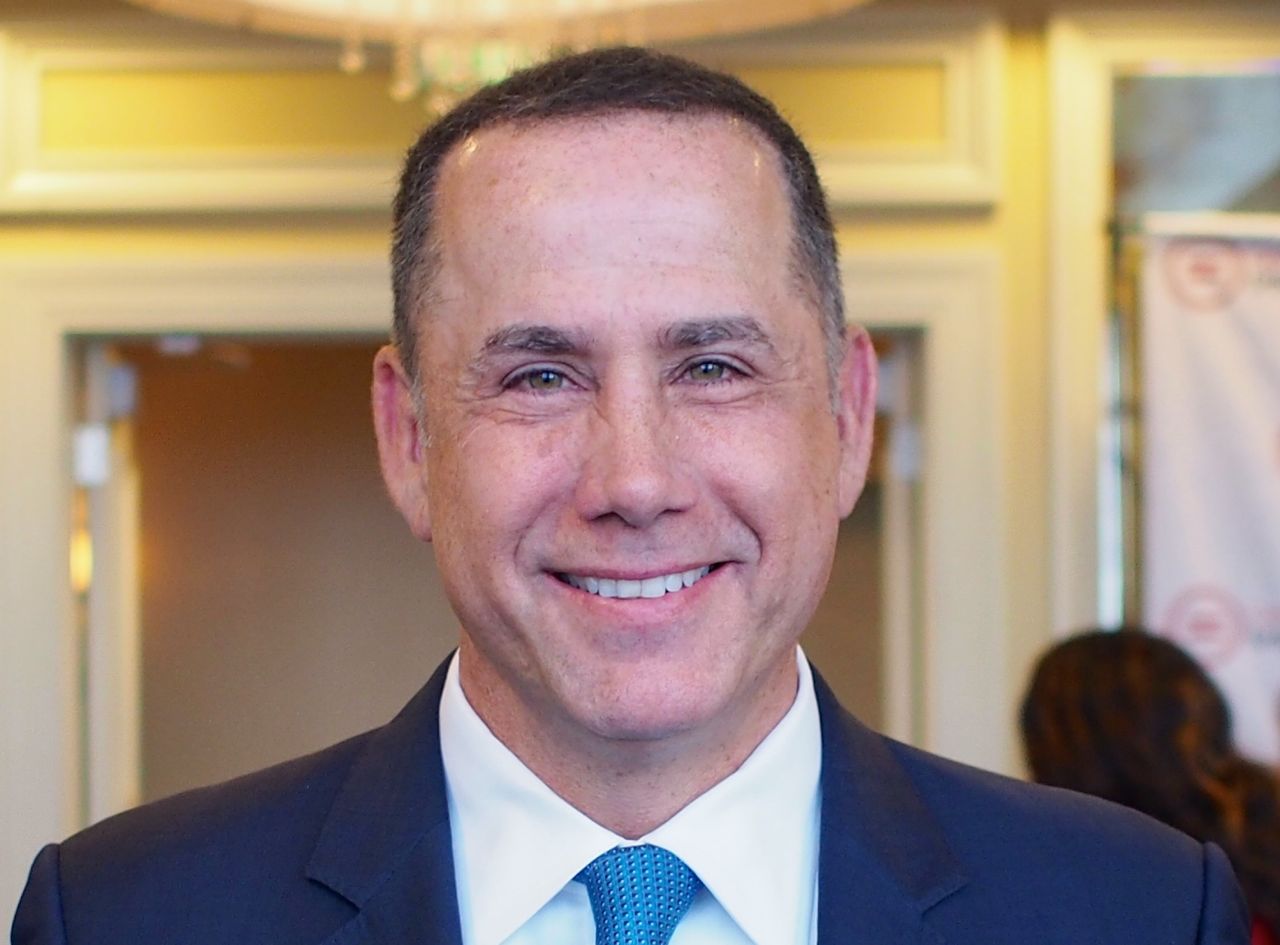 After meeting with economic development, business and space leaders Friday, Democratic gubernatorial candidate Philip Levine called the Space Coast "our Silicon Valley" but said the challenge for the state will be investing in the education system to support it.
"Everyone is excited, but the big concern, the big challenge is, do we have the graduates. Can we fill these engineering jobs? And as they're gearing up to expand their big challenge is finding these qualified people," Levine said Friday. "And I think it's incumbent upon us as a state to invest in these universities."
Levine, the former mayor of Miami Beach, made the comments to FloridaPolitics after meeting with a panel assembled by the Economic Development Commission of Florida's Space Coast in Cape Canaveral. The closed-door discussion was part of a series the organization arranges every election year with major political candidates. Republican gubernatorial candidate Adam Putnam, met with the EDC's panel a few months ago.
Levine also toured the new Blue Origin rocket factory that is in its last stages of completion outside the gates of Kennedy Space Center outside Titusville.
"If I'm governor, it's going to be our Silicon Valley. We are going to utilize this asset. I'm going to be its greatest cheerleader all over this nation, to drive companies to this region. This is part of the 21st century economy," Levine said. "This is a key to our economic future, this region."
Yet Silicon Valley in California was stimulated into becoming the world's high-tech hotbed in large part because of the abundance of high-level research universities in the area. Levine said the Florida Space Coast, though in the beginnings of what appears to be a boom of private space-related business now, will struggle to reach its potential unless Florida invests in educating a workforce prepared for it.
"We need to begin making sure we are putting out enough of these engineers, who will stay in Florida, to be attracted to the Space Coast," he said. "But it's not just that, we were saying about how many skilled positions they need that don't require college educations. And therein lies the opportunity for us to truly have a vocational as well as an apprenticeship program to fill these jobs.
"I heard everywhere I went. When I was with the director at Blue Origins he said the same thing, that their big challenge is going to be finding qualified people," Levine said.
The Blue Origin plant, which will building that company's New Glenn super rockets to compete with SpaceX, offers the range of such jobs, Levine said. That company still plans to keep most of its engineering and design work in Washington state, but the Titusville plant will do everything from the metallurgy to create the alloys needed, to final assembly of the individual rockets. He also cited civil and military space work at Lockheed Martin and Northrup Grumman, which have plants in Brevard County and participate in the political candidates roundtables.
"I see it not just as the space business, but all the adjunct industries that we can attract to the Space Coast, because of the infrastructure of NASA. Yes, there's private space travel, Blue Origins and SpaceX and all the other companies and what we see they are doing," Levine said. "But it's because of the companies being attracted to the area because of this stimulus."
While he has said before he favors state stimulus packages in some cases to attract business to Florida, Levine stopped short Friday of suggesting such for the space industry, saying he wants to invest in people, education, and infrastructure.
"I think the opportunity now is in front of us. But we need big ideas. We need to do big things," Levine said. "I'm certainly not running for governor of Florida to do small things. I'm running to do big things."