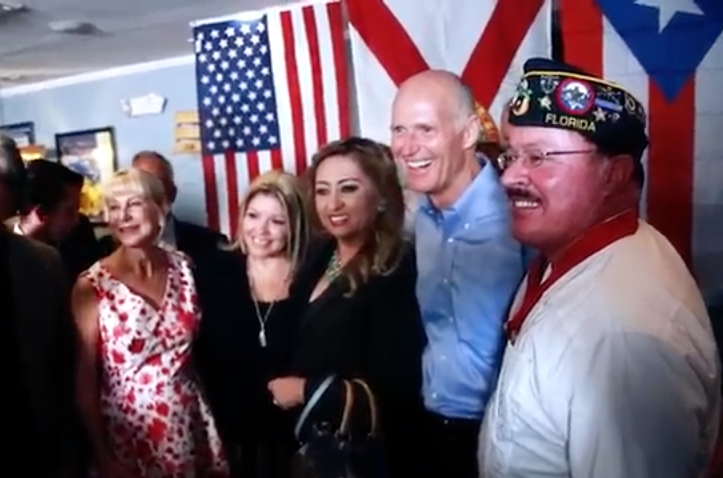 Republican Gov. Rick Scott's U.S. Senate campaign is launching a new Spanish-language commercial touting his efforts on behalf of Puerto Rico and providing praise for him from Puerto Rican Floridians.
The 30-second spot,  "Presente," is running on Spanish TV stations in Tampa and Orlando as part of what the campaign describes as a "major ad purchase," according to a news release.
Translated to English, the praise Scott receives includes Jeannie Calderin stating, "I'm supporting Gov. Rick Scott because the truth is that when Puerto Ricans needed the help, he was the first to be there…. Rick Scott has been there. He has been present. He has helped. And what he said he would do, he has done."
Kelvin Valle says, translated to English, "As a veteran, I'm very grateful to Rick Scott. He has created jobs and he's put people back into the labor force, and that's why I support him…. Rick Scott will fight for us in the Senate."
Their comments come with interspersed video shots of them speaking and Scott appearing at various events with Florida's Puerto Rican community, including the Puerto Rican parade in Orlando two weeks ago, and of various factory and distribution center scenes.
Scott faces Democratic incumbent U.S. Sen. Bill Nelson this year.