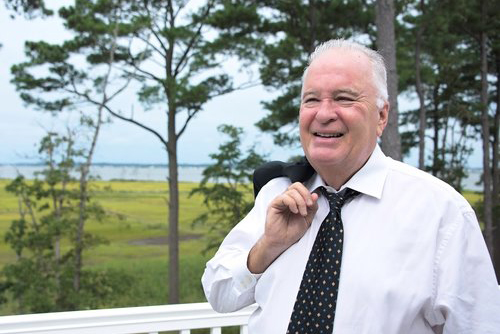 Democrat Bernie Fensterwald announced Tuesday that he's ending his campaign for Senate District 16.
"After consulting friends, family and supporters, I've decided to withdraw from the Senate district 16 race. I want to thank everyone who's supported my campaign and I wish all Democrats success in the November elections," he wrote in a post on the campaign's Facebook page.
In a longer statement from the campaign, Fensterwald provided further detail on his campaign to date and his decision to step aside.
"My decision to run in 2018, and previously in 2016, was based principally upon my belief that we need to change the political culture in Florida, particularly the corrosive effect of almost unlimited campaign money. I strongly support the concept of the 'citizen legislator' and I was prepared to donate my salary as a legislator to charity to prove it," Fensterwald said.
"Over much of this time, I heard rumors that certain anonymous, well-funded establishment Democrats sought an alternate candidate who they felt had a better chance of victory than I. Last Wednesday [May 9], those rumors became reality.

"After consulting with family, friends and supporters, I have concluded that I no longer have any discernible path to victory. The odds of prevailing in both a primary and in the general election are just too great. I am therefore announcing my decision to withdraw from the 2018 contest for Florida Senate, District 16."
Fensterwald stopped short of offering his support to Murphy, the "alternate candidate" who entered the race on May 9, nor did he mention her name in the 360-word announcement. He did, however, say he wishes "only the best for all Florida Democrats in November."
Fensterwald had been unopposed in the SD 16 Democratic Primary from the outset of his campaign in June 2017 until Murphy's entry last week. In 2016, he challenged St. Petersburg Republican Rep. Chris Sprowls' re-election bid in House District 65 but came up 30 points short on Election Day.
Through April, the Dunedin Democrat had raised about $18,000 and pumped another $47,000 of his own money into the campaign, including $3,000 in loans last month when rumors of Murphy's entry had reached a fever pitch. He had about $28,500 in the bank on April 30.
His exit clears the way for Murphy to make the general election ballot. Her November opponent will almost certainly be Clearwater Republican Rep. Ed Hooper, though he does face nominal opposition in the Republican Primary.
Murphy was elected to Pasco County-based House District 36 in a 2013 special election and won re-election in 2014. She was about 700 votes short of winning re-election in 2016 despite her district voting overwhelmingly for Donald Trump at the top of the ticket.
SD 16, which covers northern Pinellas and southwestern Pasco, is also a Trump seat – he carried it by 12 points – but The Florida Democratic Party is betting that Murphy, who has a history of outperforming expectations in red-leaning seats, can turn it into a "swing seat." There's some logic backing that up.
In the 2008 presidential election, President Barack Obama won SD 16 by 2 points, and four years later the district voted only in favor of Republican nominee Mitt Romney by the same margin while simultaneously voting to re-elect U.S. Bill Nelson by about 15 points. The district also voted for former Gov. Charlie Crist by 4 points when he ran against Gov. Rick Scott's as a Democrat in 2014.