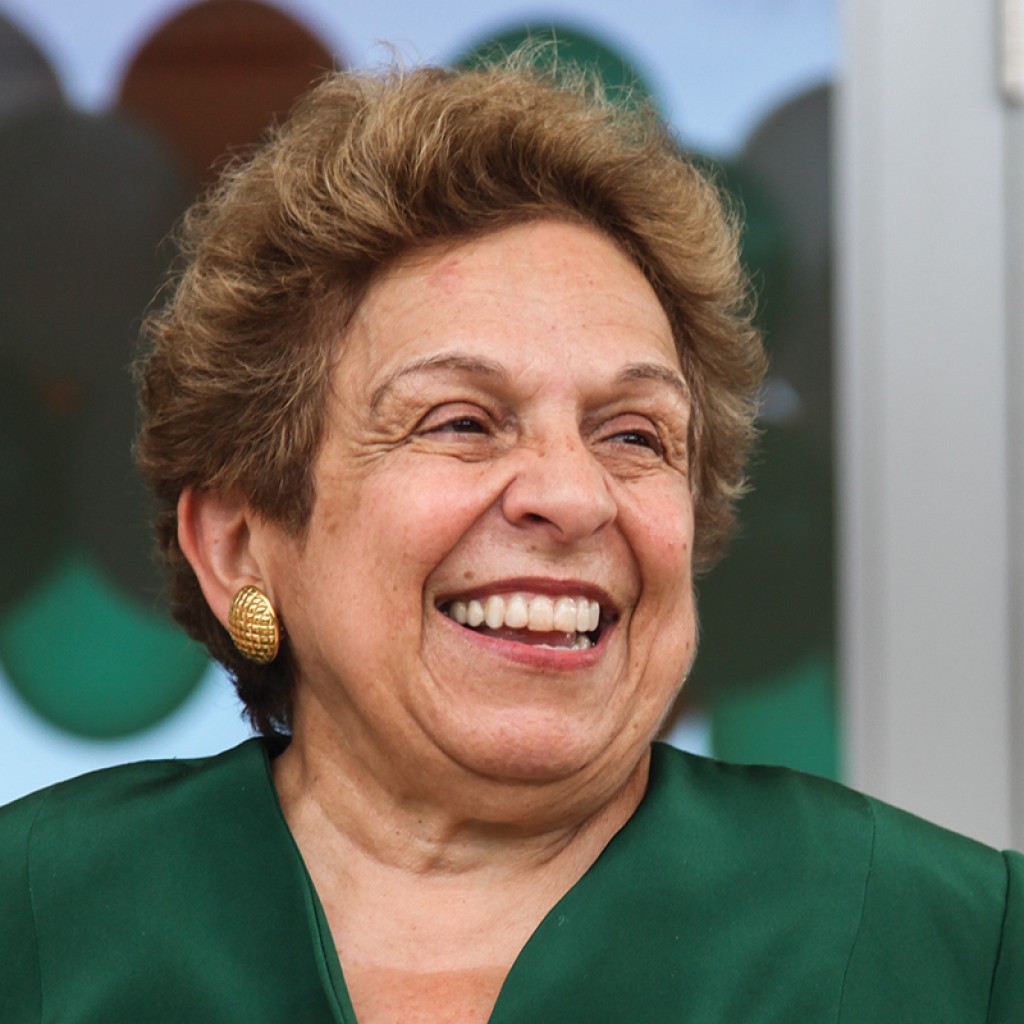 Donna Shalala has scored an endorsement from EMILY's List, a PAC that advocates for more pro-choice women in government, in her run for Florida's 27th Congressional District.
"Donna is running to fill retiring Republican U.S. Rep. Ileana Ros-Lehtinen's seat—a seat that is considered a key pickup opportunity for Democrats in our fight to take back the House," said EMILY's List President Stephanie Schriock.
"She is a proven leader who is prepared to take her breadth and depth of experience fighting for others to the halls of Congress. EMILY's List is proud to stand with Donna and show her the full support of our community to turn this red seat blue."
The seat is an important one for Democrats, with longtime incumbent Ros-Lehtinen set to retire. The New York Times rated it "the best Democratic pick-up opportunity in the country." The Cook Political Report currently has the seat "leaning Democratic," despite being held for decades by a Republican.
Schriock also argued Shalala's previous government experience helps her stand above the pack in the CD 27 Democratic primary.
"Few people have dedicated their careers to fighting for working families the way Donna Shalala has, and Florida families need a champion now more than ever," Schriock said.
"As the Secretary of Health and Human Services (HHS) under President Clinton, Donna led the introduction and implementation of the Children's Health Insurance Program (CHIP) and helped achieve the highest child immunization rates in U.S. history."
Schriock added: "With our access to quality health care constantly coming under attack by this Congress, Floridians need a representative with Donna's record of fighting for women and children and getting results that improve people's lives."
Shalala will have to overcome four Democratic challengers to take the CD 27 nomination.
She faces former Knight Foundation Program Director Matt Haggman, current state Rep. David Richardson, Miami Beach City Commissioner Kristen Rosen Gonzalez, and former University of Miami academic adviser Michael Hepburn.
Shalala has faced scrutiny from her Democratic challengers after skipping out on the first primary debate this past Tuesday. After again being criticized for failing to confirm attendance at the Democrats' second debate, to be held Saturday, Shalala now says she will show up.
The CD 27 primary will be held Aug. 28.