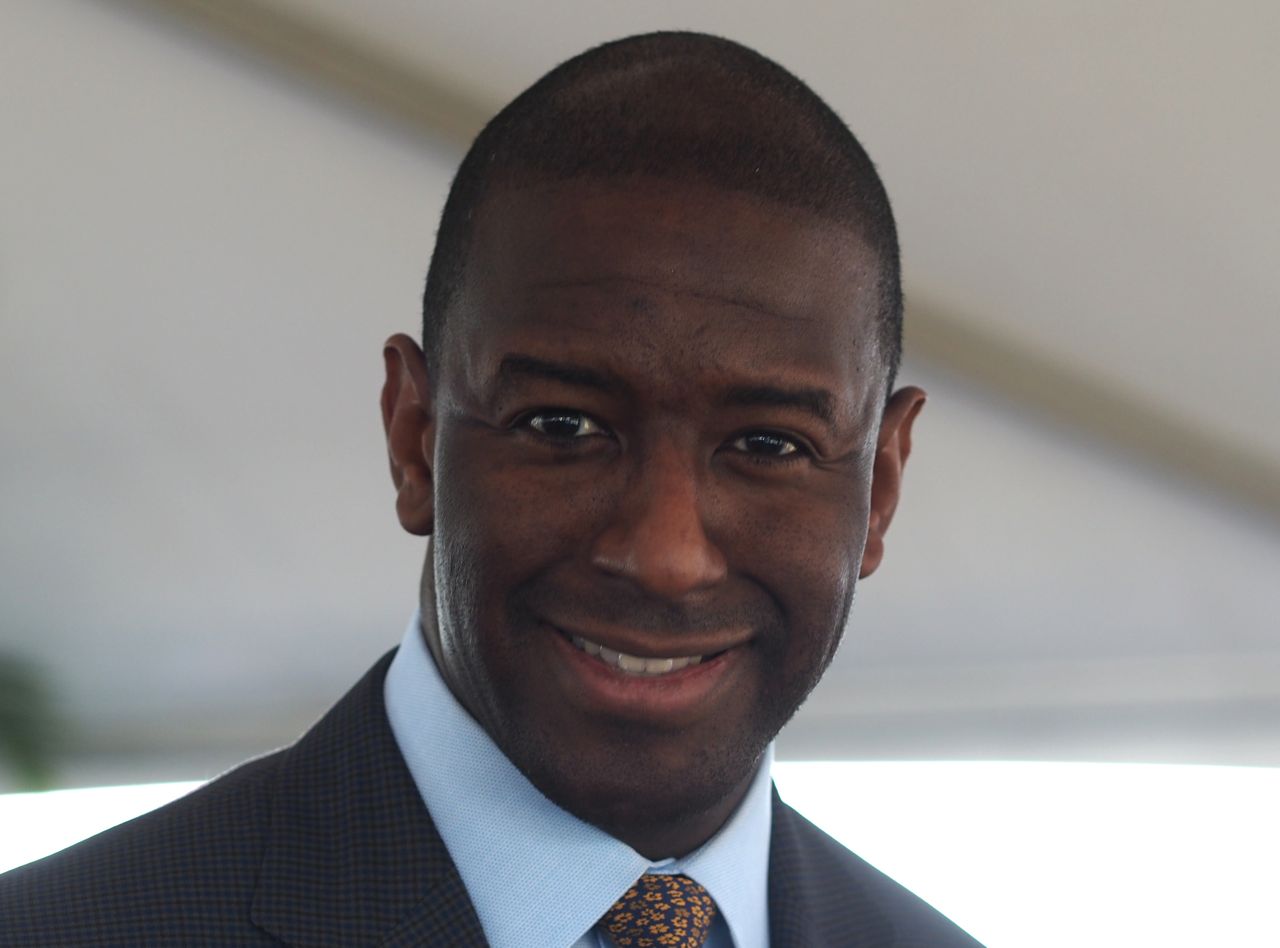 In a new post published on Medium, Democratic gubernatorial candidate and Tallahassee Mayor Andrew Gillum called for Floridians to embrace unity as they celebrate Memorial Day this weekend.
"This Memorial Day Weekend, I'll join with millions of Americans to stand in unity honoring the brave men and women who have lost their lives defending this country," he wrote. "In Tallahassee, we're proud of our work to make the city more veteran-friendly, from hiring initiatives to becoming one of the first Purple Heart cities in America.
"They made the ultimate sacrifice defending our country and the Constitution, including the First Amendment."
Gillum then turned his focus toward Donald Trump, calling out a recent statement by the President where he said professional football players who kneel during the national anthem "shouldn't be in the country." His statement came after the National Football League announced its new national anthem policy.
President @realDonaldTrump: "You have to stand proudly for the national anthem or you shouldn't be playing, you shouldn't be there, maybe you shouldn't be in the country." https://t.co/syjhxsoPzO @foxandfriends pic.twitter.com/60ai9J0GqH

— Fox News (@FoxNews) May 24, 2018
Gillum said the Trump's statement was just the latest in a long line of divisive attacks, recalling his campaign announcement speech nearly three years ago, and derogatory remarks he directed toward Haiti and Afirican countries earlier this year.
"The President has done everything in his considerable power to divide us from one another, and this year, on the eve of Memorial Day, he's gone even further by suggesting we deport NFL players. Where exactly would he deport them to?" Gillum asked.
Gillum said, based on his remarks on NFL players, he could "scarcely imagine what the Oval Office's current occupant would have said about Dr. King, Fannie Lou Hamer, or Rosa Parks."
"This Memorial Day, I'm going to put my hand over my heart and acknowledge our flag. This fall, I know there are going to be NFL players who choose to take a knee. We all have the right to express ourselves, and it's one of the most important rights we have in our great country," Gillum wrote. "The idea that an American President would threaten to deport an American citizen for their political beliefs is an anathema to who we are as a country. All of us, regardless of race or party, are better than that."