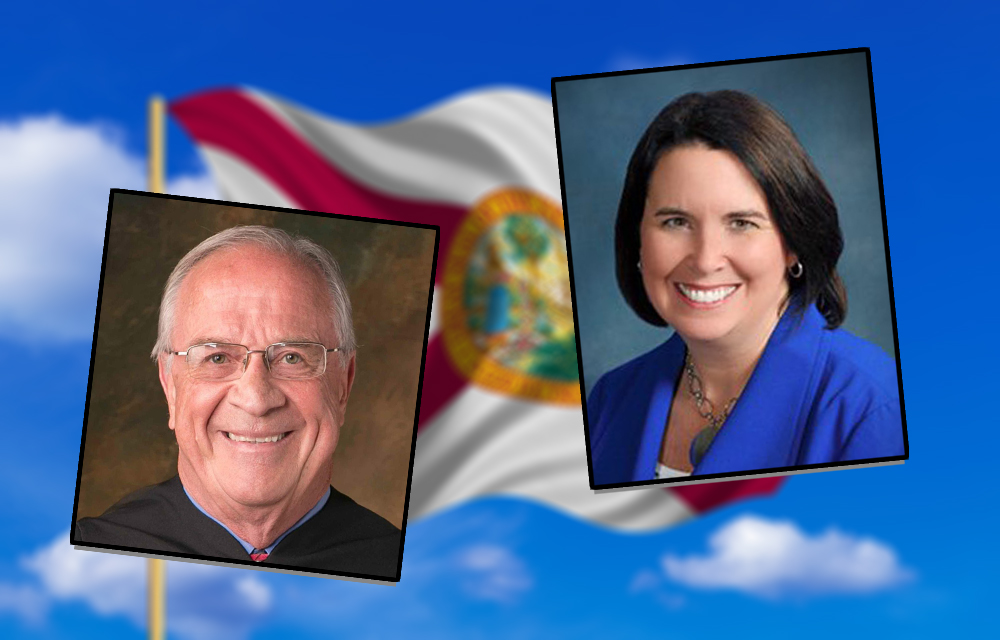 While most campaigns are concerned with the August primary elections, the general appears already to have started for Senate District 22 and the main issue is education.
The campaign of former Circuit Judge Robert Doyel, of Winter Haven, fired several blasts at Sen. Kelli Stargel, a Lakeland Republican, because she would not participate in a canvas of senators, seen by some as a move by Democrats, for a Special Session.
Statewide, Democrats believe they have a winning issue to use against Republican incumbents because of the GOP refusal to agree to the Special Session to increase funding for K-12 education.
Doyel, picking up on teacher dissatisfaction with funding from the recent Legislative Session, blasted what he said is leaving regular public schools shortchanged.
"I am disappointed that she couldn't even be bothered to complete the survey. A majority of the senators who voted this week agreed that we need to get clear answers for our public-school teachers, students and parents, but Kelli Stargel doesn't seem to care," he charged in a prepared statement.
"It's a timely reminder that she's more interested in maintaining her relationship with her friends in the for-profit and charter school industries than she is in doing her job as a state senator," Doyel said
Stargel said the increases (by the Republican-majority Legislature) are adequate and are having good results.
"The budget passed by the Legislature provides an unprecedented level of K-12 per-student funding, with a per-student increase of over $100," she said. "The fact is that 45 percent of the per-student increase is unrestricted and can be spent by districts according to locally determined priorities, while 55 percent of the per-student increase is restricted for critical uses such as Mental Health, Safe Schools and Teachers Classroom Supply.
Ignoring the criticisms of shortchanging public schools, Stargel said: "Our investments are working. Recent NAEP (National Assessment of Educational Progress) scores demonstrate that our Florida students continue to excel and outperform their peers across the nation. In fact, Florida students outperformed the nation in Grade 4 reading, Grade 8 reading and Grade 4 math."
Doyel has assembled a formidable campaign staff, but he still has a primary opponent, former state Rep. Ricardo Rangel, who has been eclipsed publicly by the growing battle between Stargel and Doyel.

At the end of April, Rangel had a campaign account of $5,085 compared to Doyel with $75,650 and Stargel, with the power of incumbency, at $183,583.
But in Rangel's successful 2012 state House race, the Orlando Sentinel complained he was running a stealthy — under the radar — campaign. He won that race with 68 percent.