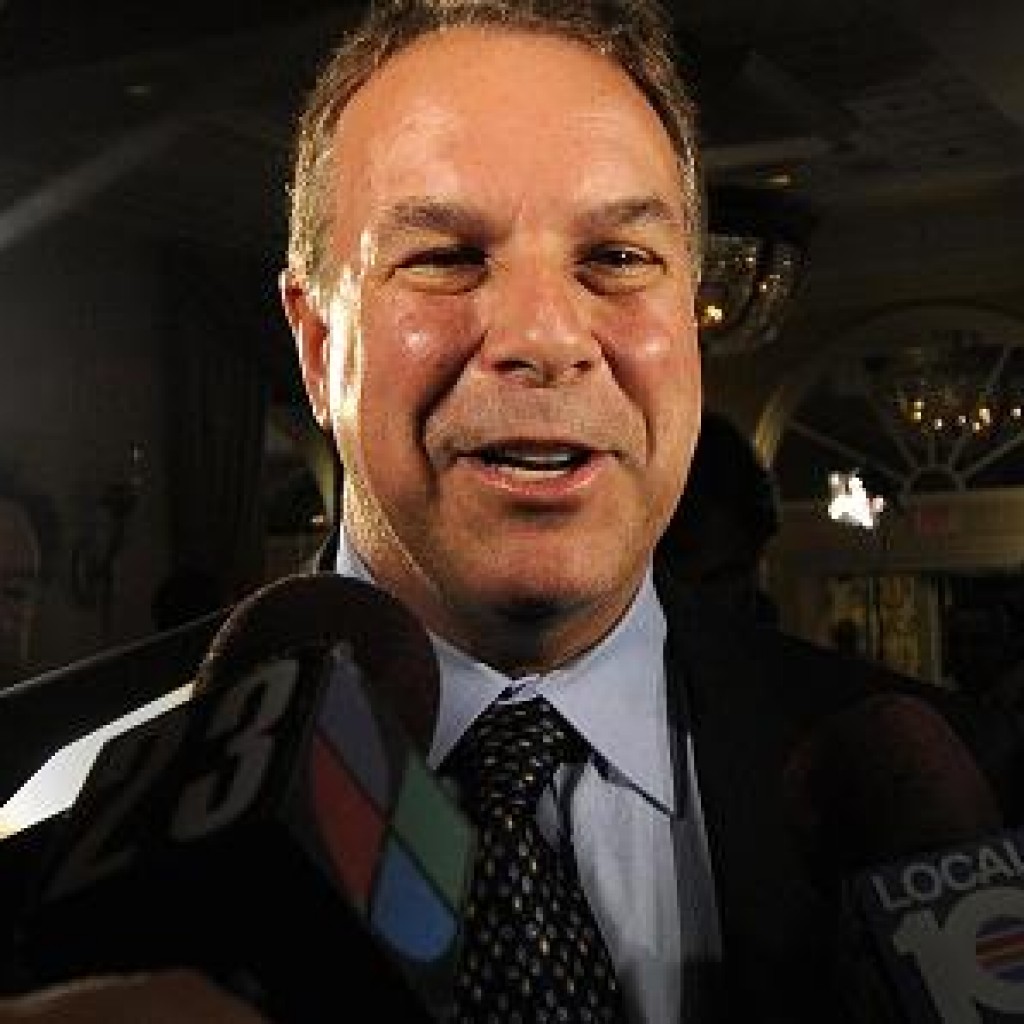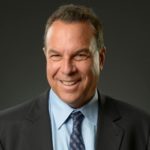 Jeff Greene is looking for a comeback.
Thinking there isn't a clear Democratic front-runner in the Florida Governor's race — as well as a large number of undecided voters — the Palm Beach billionaire is once more mulling a bid for public office.
If so, it may not be his wisest move.
Considering Greene's past (and the current political environment), he should really think twice about running for Governor, particularly as a Democrat.
In 1982, a 28-year-old Greene campaigned as a Republican for Congress for a seat covering the Los Angeles area. He came in second, getting 28 percent of the vote. Social scientist David Armor won with nearly 44 percent.
At the time, Greene attacked his GOP opponent as an "aging Berkeley radical," Armor recalled to the Miami Herald in 2010; it was mostly based on Armor's time as a student activist at University of California.
"It was a hit piece claiming I was a deceiving the people," Armor told the Herald. "Being in my 40s, I think I was more offended at being called 'aging' than a 'radical.'"
A 2010 PolitiFact Florida investigation (during Greene's unsuccessful bid for U.S. Senate) found that Greene registered as a Republican with a Los Angeles address in 1982. According to the Los Angeles County Registrar-Recorder/County Clerk, he re-registered in 1992 using a Malibu address — with a party affiliation of "Decline to State."
By 2009, however, Greene still maintained an interest in California politics, giving $5,000 to Republican Meg Whitman's failed campaign for Governor.
But time has not lessened Greene's affinity for the GOP, particularly regarding his Palm Beach "neighbor" Donald Trump.
"At this point, my neighbor has won, and I am behind him 100 percent, as we all should be," he told Forbes in November 2016. "I hope all Democrats do the opposite of what (Senate Majority Leader) Mitch McConnell did, when President Obama was elected, and get behind Donald Trump."
As a member of the exclusive Mar-a-Lago club, Greene is quick to lavish praise on Trump.
"When you look at an administration, it's kind of like an orchestra," Greene told CNBC in January. "You know, the first time you practice you have a lot of really bad sounding violins and cellos not playing together."
But now, "they're all really singing the same tune … Together, the team is working together as a team."
And if Greene's continued accolades for Trump were not enough for him to reconsider running as a Democrat, there is his longtime reputation as a "party guy" — especially viewed through the current lens of the #MeToo movement.
More than a decade ago, Greene — described by Gawker as a "weird playboy billionaire" — owned the 145-foot Summerwind, playing host to such celebrities as former heavyweight champ Mike Tyson and actress/notorious party girl Lindsay Lohan.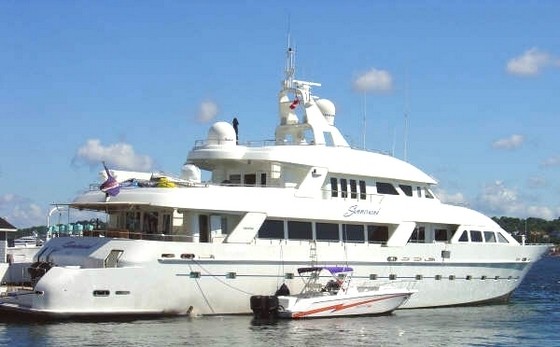 As Gail Collins of The New York Times wrote in 2010: "The Summerwind has a life of its own, cruising around the globe, burning 50 gallons of fuel an hour, throwing orgies for B-list celebrities while Greene is home reading."
Sharyn Peach, a former stewardess on the 350-ton Choy Lee yacht, described working on the billionaire developer's boat was like "being 'locked' in Studio 54 in its prime."
"It was nothing short of 'Sex, Drugs and Techno Music,'" Peach wrote in the Broward Palm Beach New Times. "Celebrities 'hired' party girls, mayhem and debauchery. I saw more tits and ass in one night … than I have for the past seven years on South Beach."
Peach, the one-time lead singer of Bitchfire, gave an eye-opening first-person account: "The real partying started in Sag Harbor, New York. That's when a deckhand and Mr. Greene would go to a place named the Sex Castle and come back with new women almost daily. … Shortly after that party, I found four lines of cocaine in Mr. Greene's stateroom bathroom marble vanity."
"It's a never-ending saga," Peach concluded, claiming to have not been paid fully for her services. She was one of multiple former crew and workers on the boat who have asserted terrible treatment by Greene.
Other reports emerged that allege Greene brought two Ukrainian strippers on board and hired stewardesses from coastal towns to serve as crew, some pulling double duty as massage therapists.
In 2005, "the Belize government claimed that Summerwind caused major damage to coral along one of the country's most economically important coral reefs," which Greene denied knowing anything about.
In 2007, Greene and the yacht broke a U.S. embargo by landing in Cuba: "Everybody talked about the vomit caked all over the sides from all the partying going on," when the ship docked there.
In 2009, Greene was spotted beachside with Lohan, during a time when he was also hosting parties with socialite Paris Hilton. In an interview, Greene boasted of meeting many such celebrities at a series of now-infamous all-night parties at his multimillion-dollar California home.
Also in 2010, former heavyweight champ Tyson spoke with Sports Illustrated about his lost "junkie" days, a three-month period in the summer of 2005 where he spent some time on Greene's yacht.
Tyson talked of a cocaine-fueled party in Amsterdam — which Greene denied attending, despite a now-deleted picture on a celebrity website dated Aug. 4, 2005, that purportedly shows Tyson at a nightclub, with someone a Greene aide later confirmed was Greene.
To this day, Greene continues to assert he is "not a partier" and had a zero-tolerance policy for drugs on his boat.
Nevertheless, while past bad behavior is no longer automatically disqualifying — it certainly hasn't kept Trump from the White House — it should give Greene (and Florida voters) considerable pause when mulling a run for Governor, especially as a Democrat in the age of #MeToo.