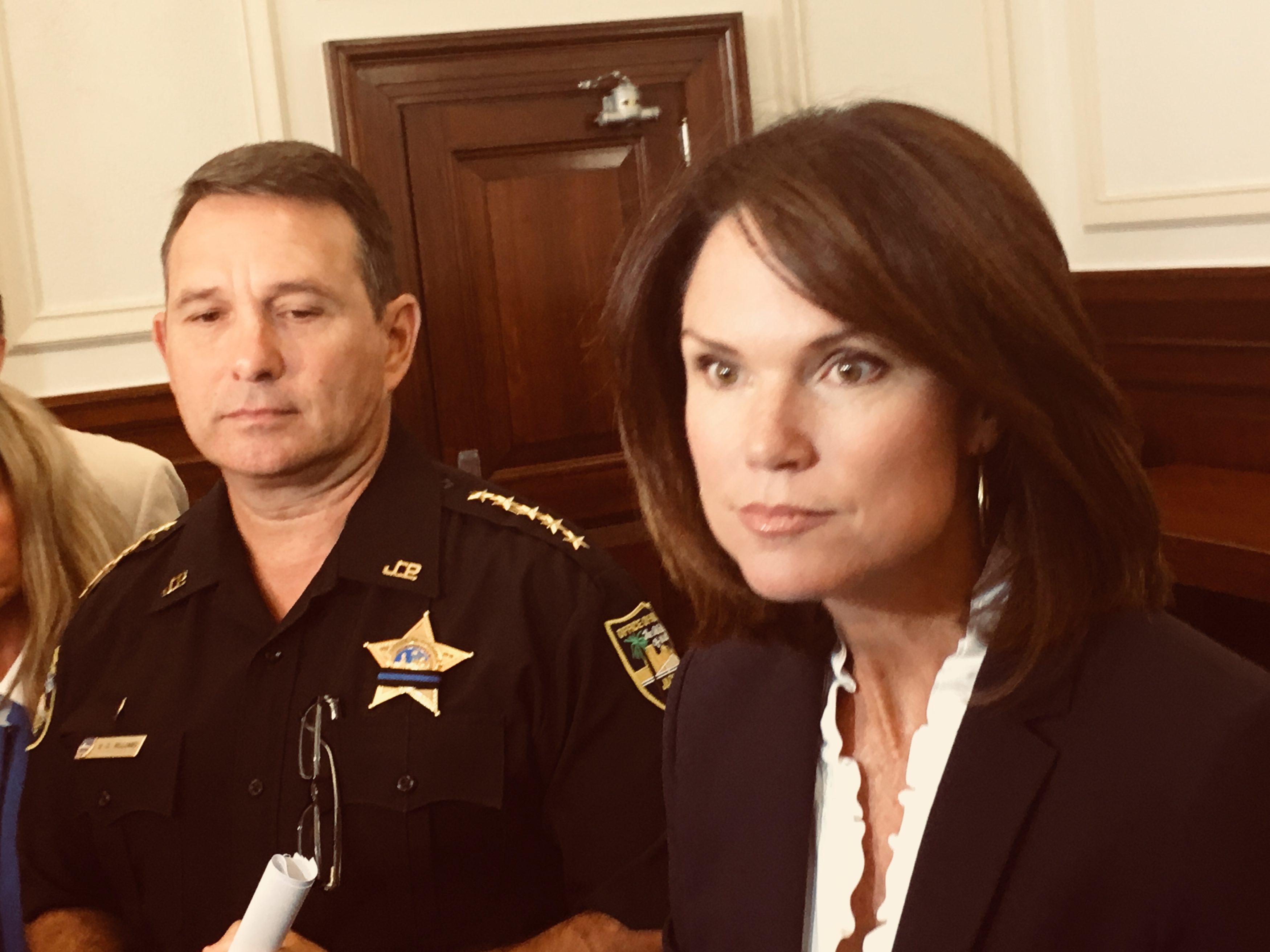 Jacksonville Sheriff Mike Williams and State Attorney Melissa Nelson on Wednesday rolled out the 'KEYS 2 Drive' (Knowledge Empowers Your Success) diversion program.
The program will help those facing primary charges of driving without valid licenses, or suspended or revoked licenses, to get valid drivers' licenses.
Of the 12,000 people faced with that fate last year, estimates are that half of that number — at least — could have been helped by this program.
For State Attorney Nelson, a proponent of "smart justice," this program is a potential reprieve for many from "the cycle of license suspension … ballooning of fines and fees" and a "costly and complicated" process of license restoration.
Eligible offenses include misdemeanor driving while license is suspended or revoked, expired or otherwise invalid, or driving outside of classification.
Sex offenders are ineligible for the program, as are non-Florida residents and those with licenses suspended in major criminal traffic offenses.
The criminal justice system, in concord with the Jacksonville Re-Entry Center and Operation New Hope, all had a role in the development of this program, one that sees as its sole metric of success getting people back on the road.
For many, not having a driver's license is a bar from gainful employment.
"There is no downside," Nelson said. "This is a win for the whole system."
Sheriff Williams extolled the program, saying that it will save taxpayers money, and that JSO supports it "100 percent."