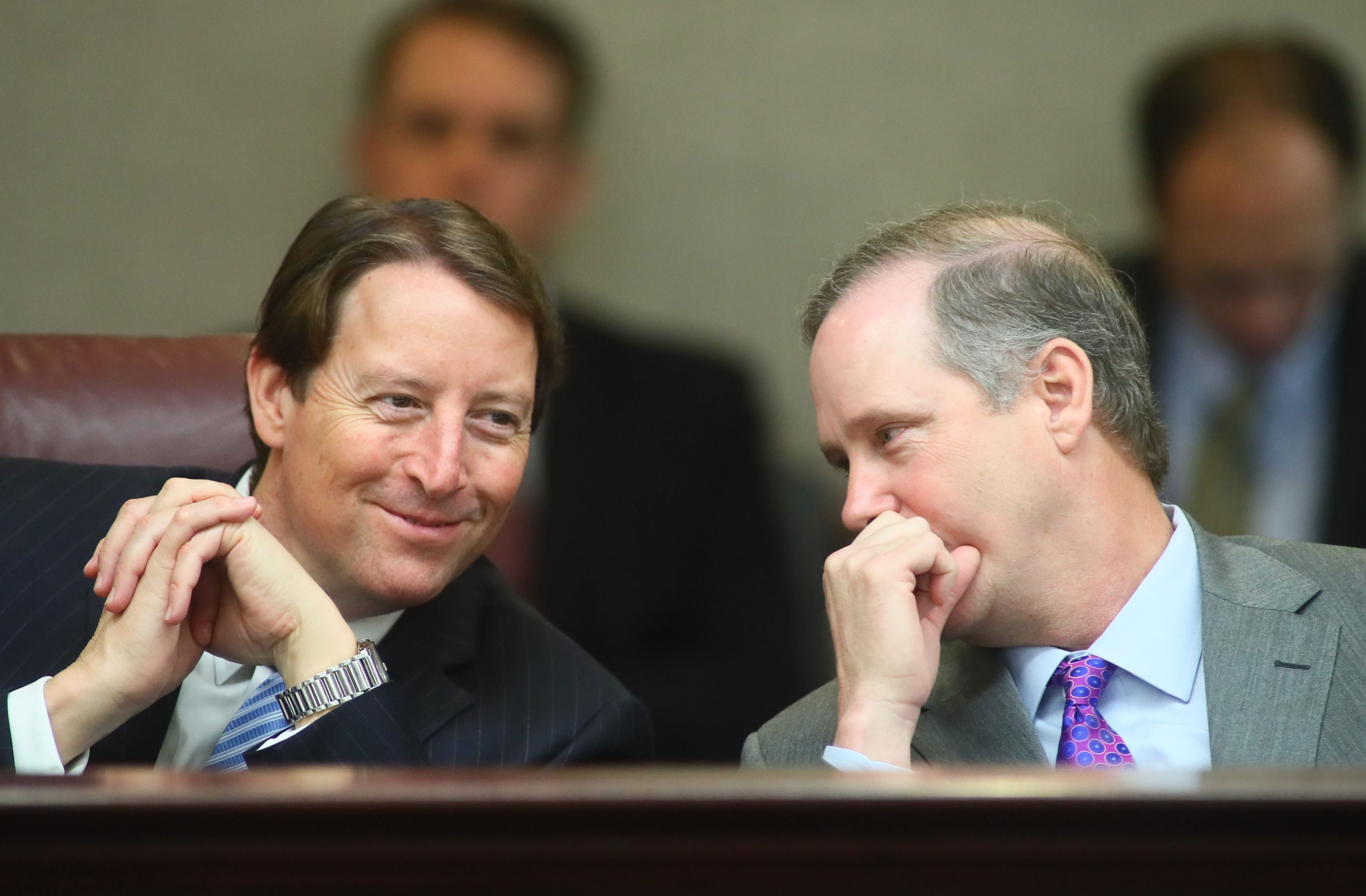 Political committees tied to incoming Senate President Bill Galvano and Senate Majority Leader Wilton Simpson have pulled in more than $100,000 combined so far in May.
Galvano's committee, Innovate Florida, has received four checks for a combined total of $55,000 raised so far this month. Topping the donor list is Opa Locka-based Dosal Tobacco Corporation, which pitched in $25,000 on May 5. Prosperity Florida, a political committee tied to former Naples Republican Rep. Tom Grady followed with $10,000 while the Pharmacists for Improved Health Care Outcomes PAC and Mag Mutual FL PAC each gave $5,000.
As of May 25, Innovate Florida's ledger also showed about $113,000 in spending, including a $75,000 contribution to the Republican Party of Florida and nearly $21,000 in payments to Tampa-based Ground Game Solutions for fundraising work.
The committee had $380,485 on hand at the end of April. It finished last week with $322,380 in the bank.
Innovate Florida was Galvano's main fundraising vehicle when he was campaigning for Senate President, a role he's set to fill after the 2018 elections. Since he was named Senate President Designate, however, he's also been tasked with raising cash for the Florida Republican Senatorial Campaign Committee — in his three quarters at the helm, he's helped that committee reel in nearly $7 million.
Simpson's committee, Jobs for Florida, had also received four contributions for a total of $66,000 raised as of May 24. Florida Power & Light and Growing Florida's Future, a political committee tied to former House Speaker Steve Crisafulli, chipped in $25,000 apiece, followed by the Florida Medical Association PAC at $15,000 and Sysco Corp. with the remaining $1,000.
Jobs for Florida is also reporting more than $56,000 in spending through Monday, with about $44,000 of those funds heading to Capitol Finance Consulting for consulting and fundraising work. Simpson's committee finished April with $2.36 million banked.
The Trilby Republican, who is slated to take over as Senate President in 2020, also has more than $330,000 banked for his 2018 re-election campaign in Senate District 10.
Campaign finance reports for the entirety of May are due to the state on June 11.
Last updated on May 31, 2018