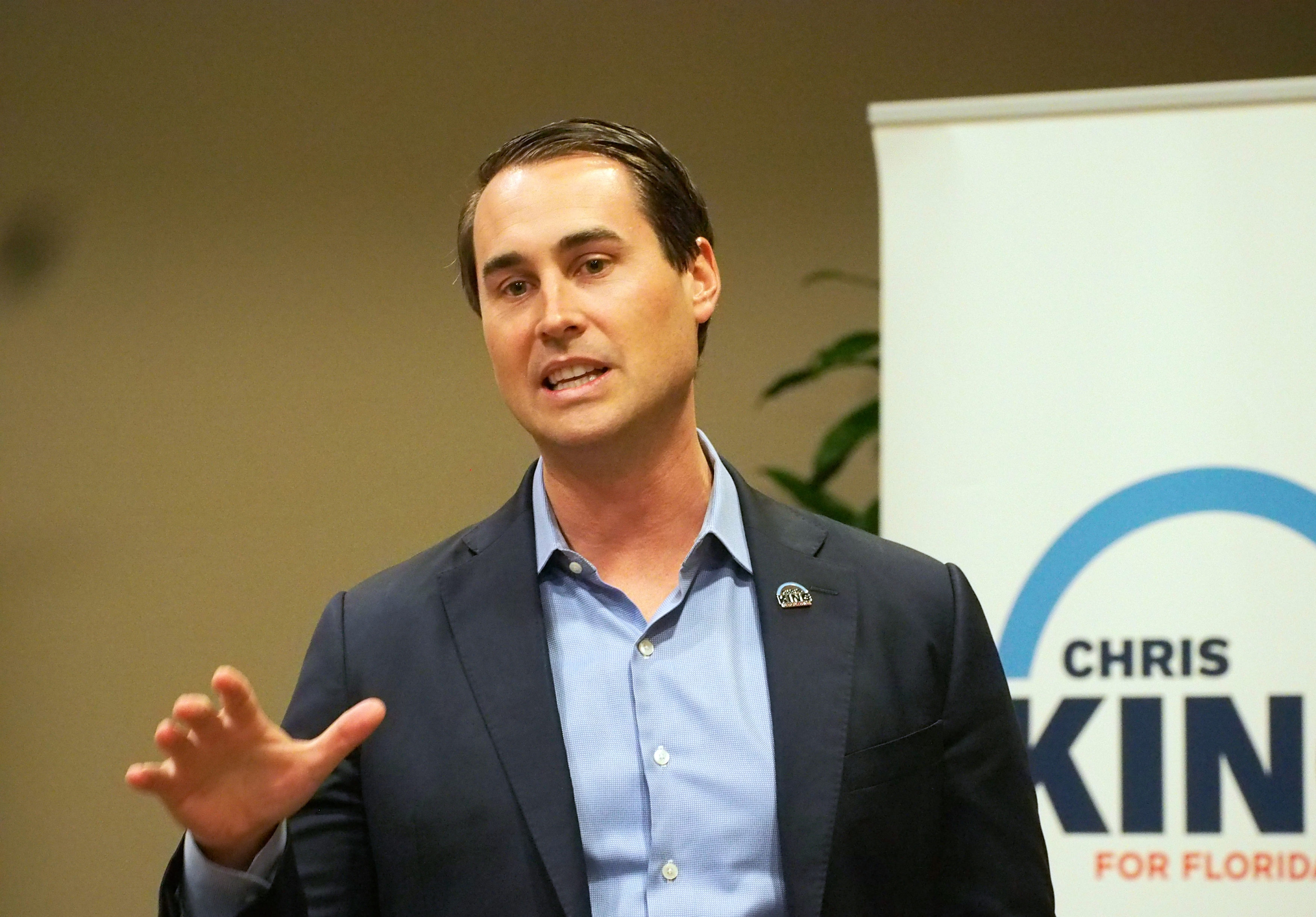 Democratic gubernatorial candidate Chris King is proposing a tax on  bullets to help fund new anti-gun violence and safety programs in Florida schools.
The plan, rolled out Friday at a town hall meeting in St. Petersburg, calls for dedicating existing sales tax revenue on firearms and ammunition sales to a special fund, and then adding an additional tax of 6 percent on the sale of ammunition, which he calls a "safety fee."
The revenue from those plus some of the money he expects to free up or generate through some other parts of the criminal justice reform plan he unveiled in May would fund gun violence prevention and intervention programs, school safety measures, and other related measures.
King's calling the plan his "Every Kid Fund" for gun violence prevention.
Some of the money also would be reserved for gun violence safety studies and to reimburse trauma centers for medical costs of treating victims of mass shootings.
Law enforcement and other key groups would be exempted from the bullets tax.
"I'm proposing the 'Every Kid Fund' for Gun Violence Prevention because every child deserves to grow up in a state free from the scourge of gun violence, whether it's everyday gun violence or mass shootings," King stated in a news release issued by his campaign. "We should be investing in new and innovative ways to keep Floridians safe and that's why I'll bring my bold, progressive policy to Tallahassee and send 'proud NRA sellouts' like Adam Putnam packing."
King hopes to face Putnam, or U.S. Rep. Ron DeSantis, the two leading Republican gubernatorial candidates, in November. First he must win the August 28 Democratic primary against former Miami Beach Mayor Philip Levine, former U.S. Rep. Gwen Graham, and Tallahassee Mayor Andrew Gillum. He trails them all in most polls.
He's counting on this and other his proposals, such as his criminal justice reform package, which included legalizing, regulating and taxing marijuana, and ending the death penalty, to begin to set him apart, and on his newly-begun TV commercials, to raise his name recognition from single-digits in polls.
Earlier this week he rolled out his second TV commercial, focusing on the mass shootings at Orlando's Pulse nightclub and Parkland's Marjory Stoneman Douglas High School, attacking Republican Gov. Rick Scott, and stating his case to ban assault weapons