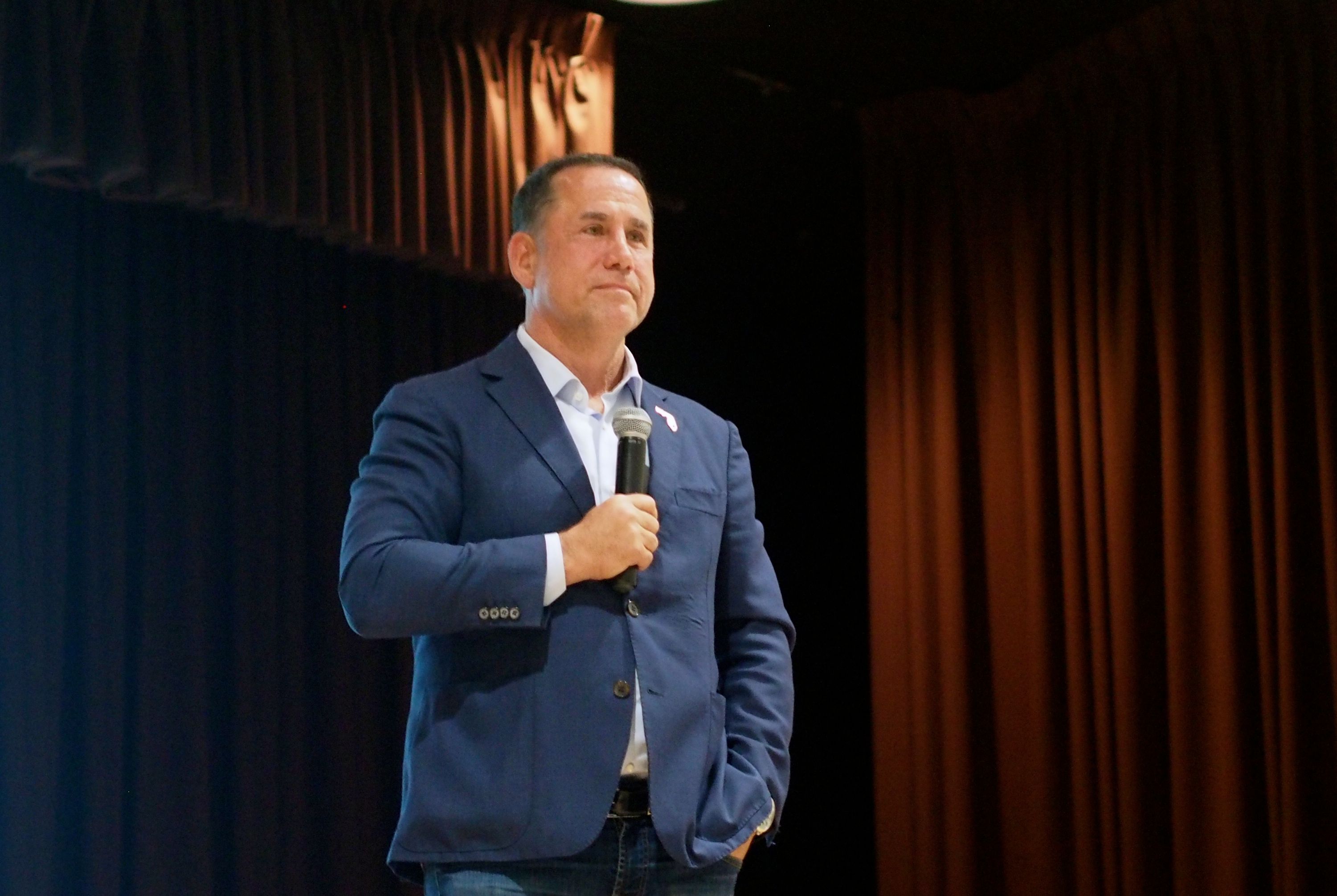 Philip Levine's campaign for Governor said Friday that it will spend the weekend participating in a slew of events for National Gun Violence Day.
Each of the events is part of Everytown for Gun Safety's national "Wear Orange" initiative, which includes hundreds of events nationwide.
Participants are encouraged to post pictures of themselves wearing orange clothing with the hashtag #WearOrange and "show everyone who you're wearing orange for and why you're committed to ending gun violence in America."
Levine will be attending the Wear Orange event in the Miami Design District at noon on Saturday, while the remainder of the 15 events listed by the campaign will have Team Levine supporters, volunteers, and organizers on hand to speak to attendees about common-sense gun reforms.
Levine, a former two-term mayor of Miami Beach, is one of four major Democrats running for the party nomination. He faces former Congresswoman Gwen Graham, Tallahassee Mayor Andrew Gillum and Orlando-area businessman Chris King in the Democratic Primary.
The rest of the events with a Team Levine presence are listed below.
— Boca Raton: 10:30 AM Saturday at Lake Wyman Park
— Boyton Beach: 10:00 AM Saturday at Meadows Park, 4305 N Congress Ave.
— Jacksonville: 10:00 AM Saturday at Bruce Park, 6549 Arlington Rd.
— Jupiter: 5:30 PM Saturday at Roger Dean Stadium, 4751 Main St.

— Largo: 10:00 AM Saturday at Largo Central Park, 101 Central Park Dr.
— Naples: 9:00 AM Saturday at Lowdermilk Park, 1301 Gulf Shore Blvd N.
— Orlando: 10:00 AM Saturday at Gaston Edwards Park, 1236 N Orange Ave.
— Lakewood Ranch: 6:00 PM Friday at Music On Main, 8110 Lakewood Ranch Blvd.
— Miami: 3:00 PM Sunday at Goulds Park, 11350 SW 216th St.
— Parkland: 10:00 AM Saturday at Pine Trails Park, 10555 Trails End.
— Sarasota: 9:00 AM Saturday at Siesta Key Beach, 948 Beach Rd.
— Stuart: 10:00 AM Saturday at Kiwanis Park, 1-99 SE 5TH St.
— Tallahassee: 10:00 AM Saturday at Anita Favors Thompson Plaza at Lake Anita, 116 W Van Buren St.
— Tampa: 1:00 PM Saturday at The Portico, 1001 N Florida Ave.