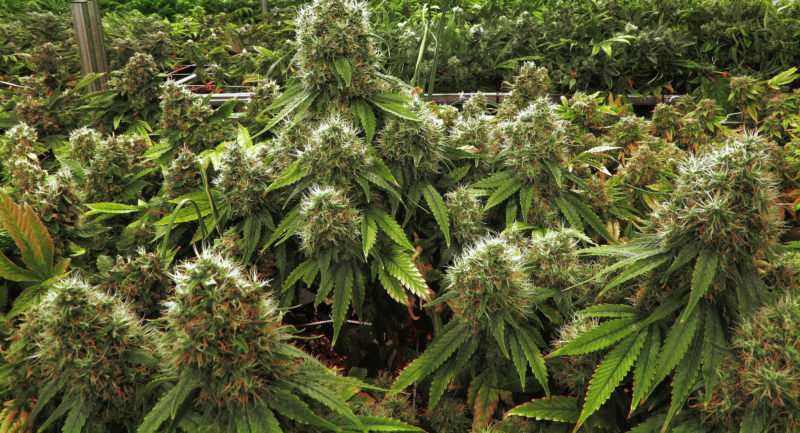 A Tallahassee judge on Monday did not immediately rule on whether to immediately make effective her ruling to allow patients to smoke medical marijuana in Florida. 
After a nearly hourlong hearing, Circuit Judge Karen Gievers said she'd take the plaintiffs' request "under advisement" but added she would make a decision "as quickly as possible."
Gievers also asked plaintiffs' attorney Jon Mills if his clients would object to holding off for a short time before she lifted a 'stay' on the decision. Mills said OK to a week's delay.
His clients include Cathy Jordan, a woman with Lou Gehrig's disease who had testified she wouldn't be alive but for smoking marijuana.
The judge on May 25 overturned part of a law passed last year by the Legislature that prohibited patients with "qualifying medical conditions" from smoking medicinal cannabis.
She had agreed with the argument that the amendment "recognizes there is no right to smoke in public places, thereby implicitly recognizing the appropriateness of using smokable medical marijuana in private places."
"It seems the constitutional argument is clear," Mills told Gievers. "It's simply not possible for a statute (and thus, legislators) to substitute its judgment for that of the constitution."
Assistant Attorney General Karen Brodeen countered that there is no way now to get medical marijuana for smoking, and even if legal it would have to subject to rulemaking, "which could take several months."
In other words, even if the stay was lifted, smokable medical marijuana wouldn't be "immediately" available.
A state law, known as an "implementing statute," aimed to carry out the 2016 constitutional amendment that legalized marijuana for a wide range of patients. Lawmakers, however, banned smoking. That quickly drew a legal challenge organized by Orlando attorney John Morgan.
He bankrolled the amendment and put together what he calls the 'no smoke is a joke' lawsuit. Morgan called on Gov. Rick Scott last week to drop the appeal. Morgan did not attend Monday's hearing.
The Florida Department of Health, which regulates the drug through its Office of Medical Marijuana Use, appealed Gievers' ruling on allowing smokable marijuana, which led to an automatic stay of her ruling. The plaintiffs then filed a motion seeking to vacate the stay.
__
Background contributed by The News Service of Florida.