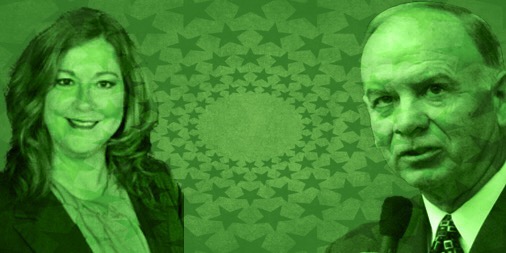 A political committee tied to former Democratic Rep. Amanda Murphy, who is running for Senate District 16 in the fall, brought in $50,000 last month according to a campaign finance report filed Monday.
Taxpayers for Responsible Government received that money via a single contribution, though no name or occupation was attributed to the money. The listed address, however, matches that of political committee Florida For All, which also cut a $50,000 check to a committee linked to House Minority Leader Janet Cruz in April.
The only other transaction listed on the report was a $70 in-kind contribution from Murphy for filing fees.
Murphy's committee has been largely dormant since its creation in 2015. Before the May contribution report, the last time Taxpayers for Responsible Government reported any income was in the lead up to the 2016 election, when Murphy lost her re-election bid against now-Republican Rep. Amber Mariano.
Including past fundraising, the committee entered June with $55,000 in the bank.
The SD 16 race will likely see Murphy up against Clearwater Republican Rep. Ed Hooper in the fall.
Fellow Democrat Bernie Fensterwald had been running for the seat, but he announced he would withdraw from the race about a week after Murphy officially announced her campaign. Restaurant owner Leo Karrulli opposes Hooper in the Republican Primary.
A recent poll of the race found Murphy with a slim lead over Hooper, 44-43, despite the district having an inherent Republican advantage.
SD 16 covers northern Pinellas County and southwestern Pasco County, including Clearwater, Dunedin, Safety Harbor, Palm Harbor, New Port Richey and Oldsmar. Republicans make up about 38 percent of the district's electorate, while Democrats make up about a third.
As of April 30, Hooper had more than $356,000 on hand between his campaign account and political committee, Friends of Ed Hooper. Murphy's campaign has not yet filed its first report.
May reports are due to the state by June 11.