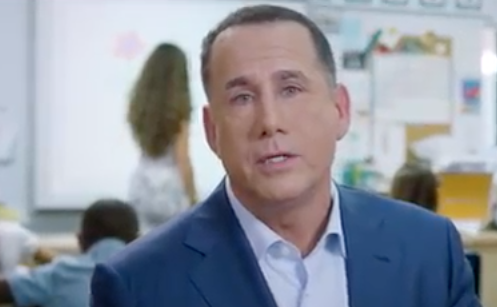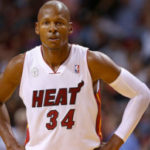 "Best Shot" Ray Allen is calling up memories of his miracle shot that led the Miami Heat to their 2013 NBA championship, while campaigning for Democratic gubernatorial candidate Philip Levine in a new statewide radio commercial the campaign is launching.
"I know what it means to take a shot when everything is on the line. This year, Florida is on the line, and that's why I'm supporting Philip Levine in his race for governor," Allen states in the 60-second commercial "Our Best Shot." "You see, Philip always has the courage to stand up when it counts––and when the game's on the line, trust me, Philip Levine not only gets it, but delivers big time. That's why I'm with Levine all the way!"
Allen, the Basketball Hall of Fame shooting guard who won championships in Boston and Miami, will forever be celebrated by Heat fans for the desperation three-point shot he made with five seconds left in game six of the 2013 championship series, which prevented the San Antonio Spurs from winning that year.
After Allen speaks, Levine takes a few seconds in the commercial to talk about his background and positions, but the ad is all about bringing back the glory of Allen's catch-and-shoot play that salvaged the game and the season. Miami won that game in overtime and then won game seven to capture the championship.
Levine, the former Miami Beach mayor, is facing former U.S. Rep. Gwen Graham, Tallahassee Mayor Andrew Gillum, Winter Park entrepreneur Chris King, and Palm Beach billionaire real estate investor Jeff Greene in the August 28 Democratic primary. The leading Republicans are U.S. Rep. Ron DeSantis and Florida Agriculture Commissioner Adam Putnam.
The new radio ad will run in markets across Florida, backed by a five-figure buy, Levine's campaign stated.
"This new ad reflects the mayor's desire to take our state in a new direction and do big things––he has a record of accomplishment to reflect his bold progressive agenda and deliver for working Floridians," senior advisor Christian Ulvert stated in a news release. "As said in the ad, Mayor Levine continues to share his positive message with people across Florida and his commitment to level the playing field for Floridians, so everyone has the same opportunities he had to succeed."