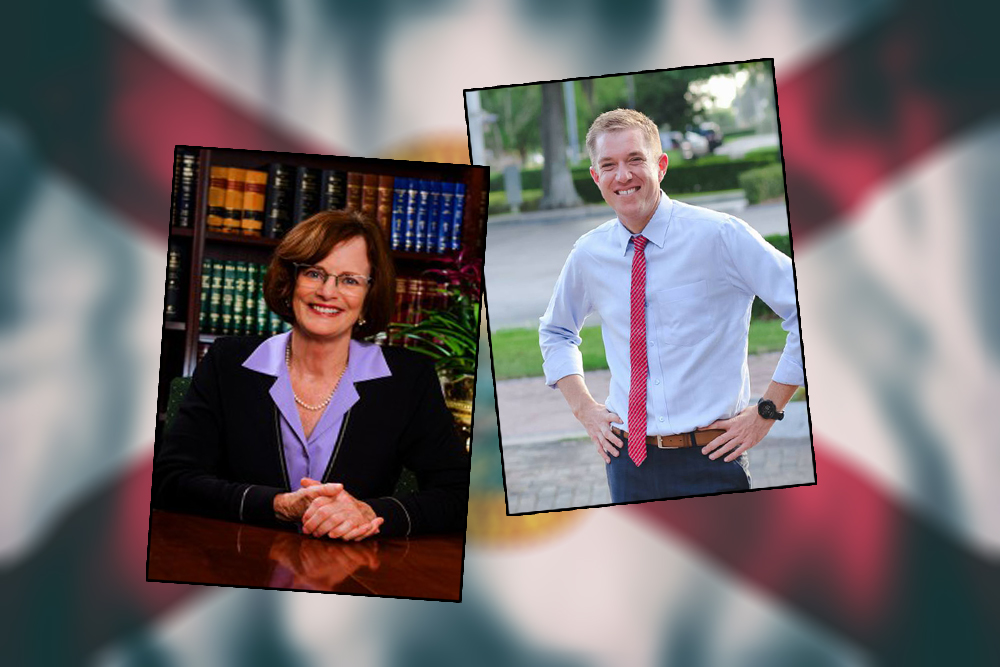 EMILY's List, the progressive organization that supports women candidates for office, has recommended Kristen Carlson, Lakeland attorney and 11th-hour entrant into the Democratic primary,  for Florida's 15th Congressional District.
The endorsement put two organizations that support Democratic candidates at odds with one another. At least one Democratic candidate, Greg Pilkington of Indian Lake Estates, withdrew from the race saying the Democratic Congressional Campaign Committee was sending aid to Andrew Learned of Valrico who had already had the endorsement of U.S. Rep. Kathy Castor, a Tampa Democrat.
"Kristen Carlson is a committed advocate for justice who is running for Congress to expand economic fairness and opportunity for Floridians. She helped save and protect the Florida orange industry from out-of-state companies' wrongful practices and has since continued to serve her community as an attorney in private practice … The EMILY's List community fully intends to support Kristen in her fight to win this seat and deliver the majority to Democrats," Stephanie Schriock, president of EMILY's List, said in a news release Thursday.
"They had urged me to run," Carlson said, "So I am grateful for their support. This endorsement is very important to me and to the campaign."
The Democratic Party won't be split whoever wins the primary, Carlson said.
"I certainly plan to support Andrew or Ray (Raymond Pena of Lakeland, who has not campaigned very visibly) if either should win," she said.
"We all have the same policy goals and we will all be together at the end of the primary and will make this a Democratic district," Carlson said.
"Democrats already are together," Learned said, adding it is with his campaign. "There is only one that isn't with us (EMILY's List). You have an endorsement from a national group that doesn't recognize what is going on locally among progressives or understands local issues and policies," he said. "Look at her stand on medical marijuana and the Trump tax plan."
Learned said he had not seen any grassroots rallies or major gatherings held by Carlson since she began her campaign noting that he has been campaigning and visiting progressive groups and the general public for over a year.
Carlson campaign manager Conor Hurley said his candidate has been on the road nonstop.
"She is focused on the grassroots campaign. Most recently she was at the was at the Clermont candidate forum and she also attended the Bealsville Anniversary Dinner (in Hillsborough County) and I didn't see him there.  Just because he doesn't see her campaign activities doesn't mean we aren't out there working heavily," Hurley said.
Carlson argued that there is little difference in Democratic policies between the two, adding it is "posturing."
"It is only that he is positioning himself as farther to the left of me," she said.
CORRECTION: An earlier version incorrectly listed candidate Raymond Pena as residing in Osceola County. Pena is a resident of Lakeland.