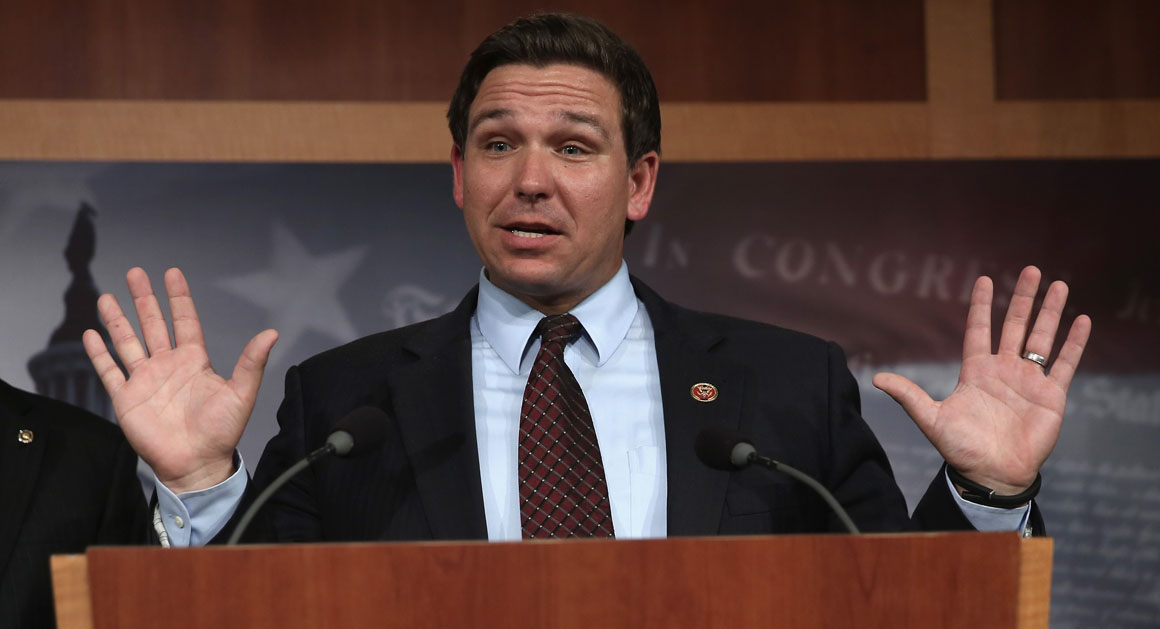 U.S. Rep. Ron DeSantis, who is running for Governor, and U.S. Rep. Matt Gaetz are holding a pair of joint campaign rallies Saturday within Gaetz' Northwest Florida district.
The two Republicans, described as "absolute warriors" by President Donald Trump, will start their day in Pensacola with a 10:30 AM (CT) rally at the Polafox House, 196 N. Palafox St.
They'll then travel the 50 miles or so to Valparaiso, where they're scheduled to start rally No. 2 at 2:30 PM (CT). The afternoon event will be held at Compass Rose, 303 E Glen Ave.
Both events are open to the public.
DeSantis, who currently represents Florida's 6th Congressional District, faces Agriculture Commissioner Adam Putnam in the Republican primary for Governor. The Trump-backed candidate will likely find a healthy base of support in the Panhandle region, where the president is very popular.
Gaetz, currently in his first term representing Florida's 1st Congressional District, faces a two Republicans and two Democrats in his re-election campaign, though none of their campaigns have shown real traction.
Democrat Phillip Ehr has cracked six-figures in the money race, but his party affiliation will be a hinderance in CD 1. Republican Cris Dosev, a military veteran, finished third in the 2016 primary for the seat, however his 2018 bid is looking a little rocky.
The primary election for federal and state offices will be held Aug. 28.