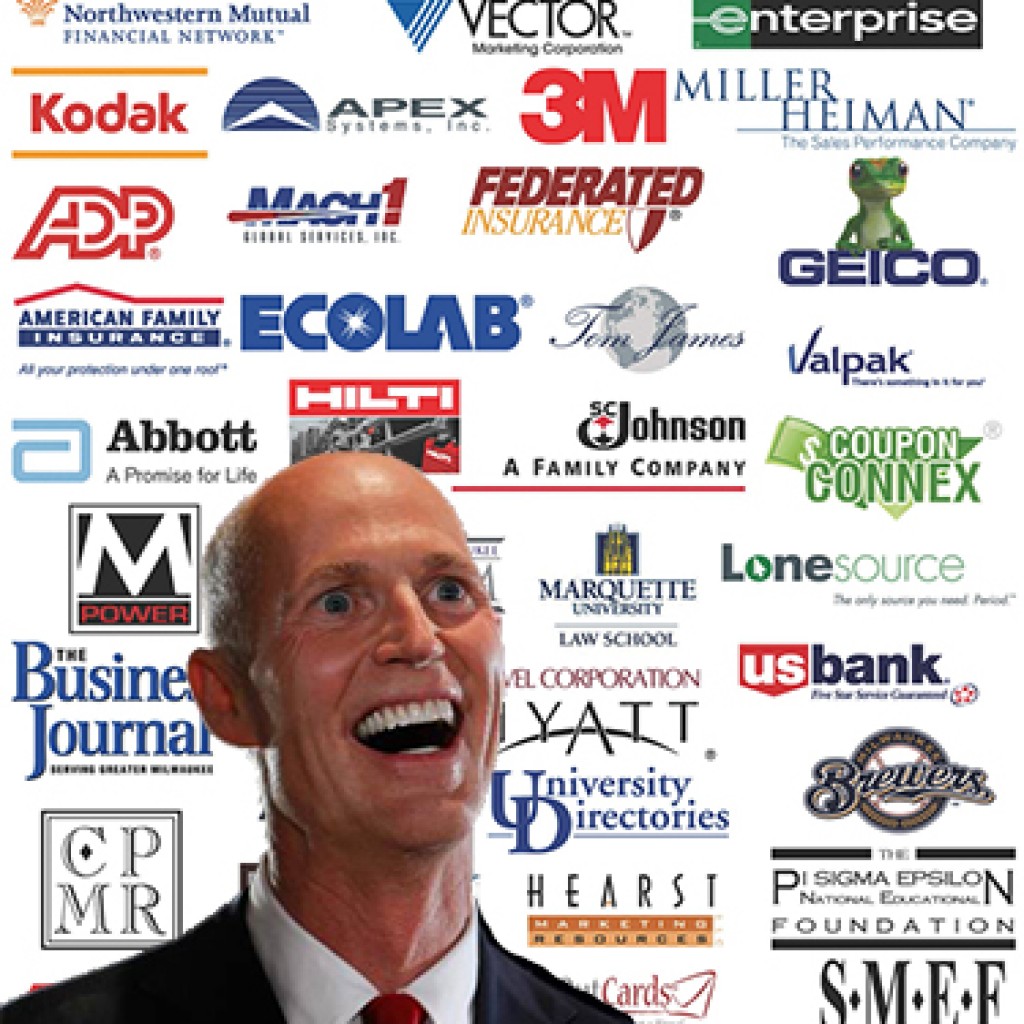 Corporations are lining up to sponsor Gov. Rick Scott's second term inauguration, at least in part, announced the Republican Party of Florida on Friday.
Among the companies stepping up to help cover costs include Clewiston's U.S. Sugar Corp. insurer FCCI Services, Inc. of Sarasota, who each put up $25,000 this month. Calder Race Course from Miami-Dade County also donated $15,000, while Allstate Insurance Co., based in Northbrook, Ill., gave $5,000.
Scott's inauguration is on Jan. 6.
Financing for the activities related to the event will come from contributions to the Republican Party, which plans to release names of donors every week. The festivities, known as Scott's "Jobs Jamboree" tour, starts with a series of barbecue celebrations.
On inauguration day, Scott will join a prayer breakfast before his swearing-in, followed by a small reception at the governor's mansion.