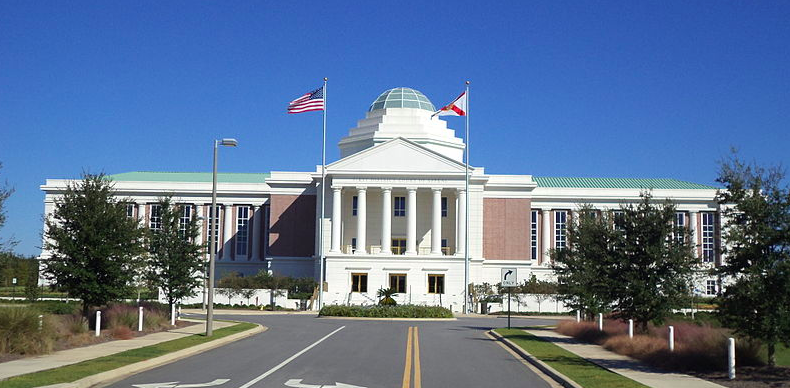 A Jacksonville man's sentence on drug possession charges was struck down by an appellate court Friday because of the state's "911 Good Samaritan Act."
A unanimous three-judge panel of the 1st District Court of Appeal reversed Thomas John Pope's 15-month sentence on possession of heroin and marijuana charges.
Pope, 26, already was released from minimum custody this February, having served about eight and a half months, Department of Corrections records show.
A state law, passed in 2012, provides that anyone "acting in good faith who seeks medical assistance for an individual experiencing a drug-related overdose" is immune from prosecution for drug possession if the evidence "was obtained as a result of the person's seeking medical assistance."
Pope had pleaded guilty but had reserved the right to appeal his sentence, the opinion explained.
He and friends "were doing heroin together at Pope's home" in 2016, the opinion said, when one woman "overdosed and stopped breathing."
"Pope immediately got on the phone with 911, providing his address and seeking help," it said. "He … followed the operator's instructions to monitor her breathing and tilt her head to open her airway. Emergency responders quickly arrived" and the woman survived.
His overall conduct, however, "was far from exemplary," the court said.
Among other things, Pope moved the woman "to the front porch, leaving her briefly unattended. He tried to hide the heroin and rearranged things inside the home." A trial judge "found the whole episode was a 'fluid situation' that involved some good faith and some bad faith."
"The only issue on appeal is whether Pope acted in good faith in seeking the assistance" under the law, the opinion said, finding that he did and thus should have been immune from prosecution.
"The state argues — correctly — that Pope could have and should have done more," the judges said. "But the Legislature did not condition immunity on doing more than seeking medical assistance in good faith."
Legislators passed the law "hoping to curb frequent fears surrounding calling for help when someone overdoses," The Palm Beach Post recently explained.
Last Legislative Session, "lawmakers proposed similar bills (SB 970, HB 1261) … that would have expanded the parameters of that law to protect those seeking medical help not only from prosecution but also arrest," the paper reported. Those bills died.
Friday's opinion was by Judges Scott Makar, Thomas D. Winokur and Allen Winsor.