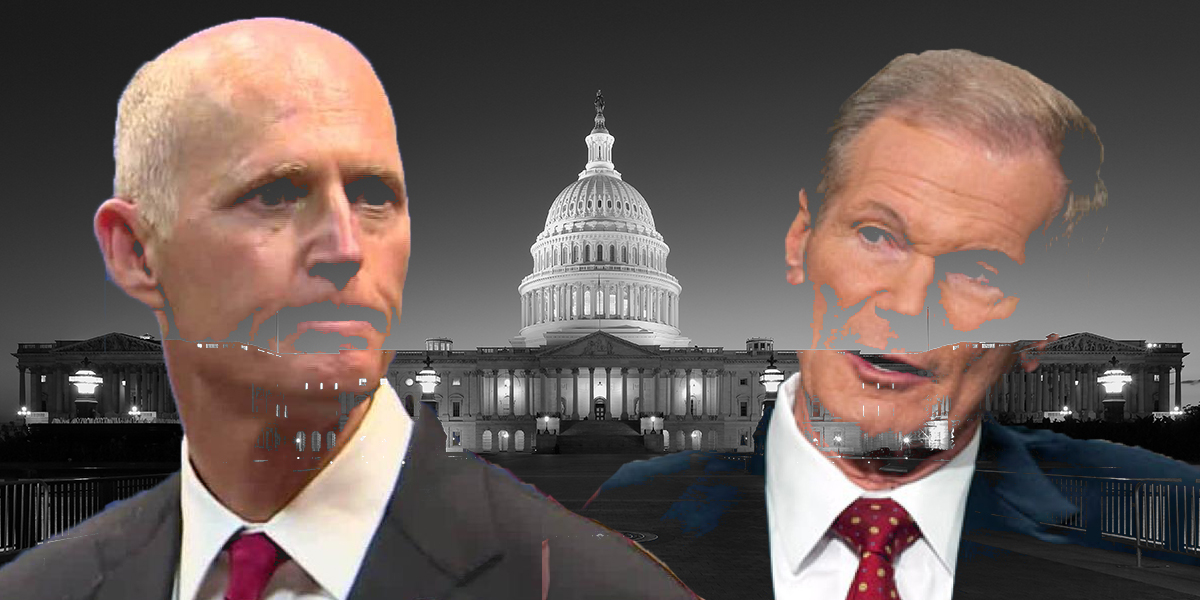 A new poll commissioned by the Florida Chamber of Commerce shows Republican Gov. Rick Scott with a 3-point lead in his bid to knock incumbent Democratic U.S. Sen. Bill Nelson out of office.
The poll, conducted by Cherry Communications, put Scott ahead 48-45 with 5 percent undecided (Florida Politics has asked the poll's sponsors why these numbers do not add up to 100).
That margin tracks with a May poll out of Florida Atlantic University that found Scott up 4 points, however undecided voters made up a much higher share in that poll. Those results put the race at 44-40 with 16 percent unsure.
The Florida Chamber, which has both endorsed Scott and put some cash behind ads bashing Nelson, attributed the lead to the second-term governor's strong support among likely Republican voters and an even split among third- and no-party voters.
The party breakdown showed 86 percent of likely Republican voters would vote for Scott in the fall while 9 percent said Nelson was their pick. Likely Democratic voters were only slightly less unified, picking Nelson 80-13. The pair both had 44 percent support among NPA and third-party voters.
That performance among independent voters was attributable to their feelings on the state economy and the Republican Party platform, the group asserted.
"The problem Democrats will have is that NPAs agree with Republicans that the economy and Florida is on the right track, AND they believe Republicans are more aligned with their views," said Florida Chamber President and CEO Mark Wilson in a memo (obtained by Florida Politics) which shares the poll's findings with Chamber members. "There's really no other credible way to view this than to give credit to Governor Scott for his relentless focus on jobs and economic opportunity."
The live interview phone poll was conducted May 25 through June 4. It took responses from 249 Democrats, 237 Republicans and 119 other party or NPA voters and has a margin of error of +/-4 percent.
The poll assumed half of the state's 12.9 million registered voters to show up at the polls Nov. 6. That would be similar to 2014, the last midterm election, when 51 percent of voters cast a general election ballot.