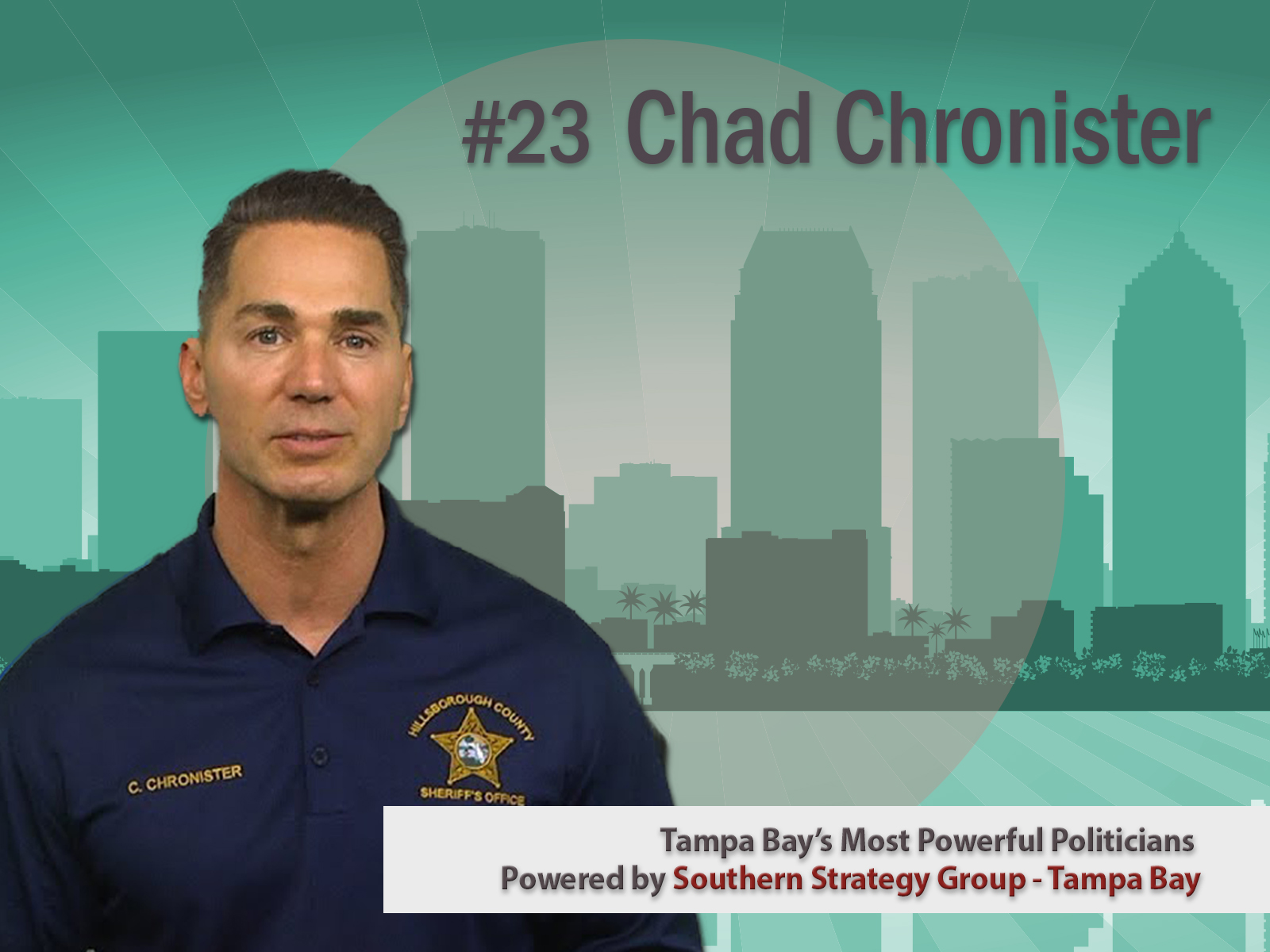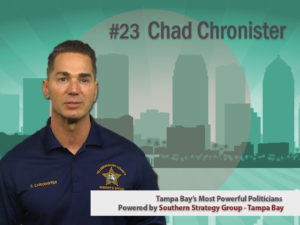 Had he not been appointed interim Sheriff of Hillsborough County last year to replace retiring Sheriff David Gee, Chad Chronister has said in interviews that he would have run for Sheriff in 2018 regardless.
A veteran officer who has served with the department since 1992, Chronister has had a busy year as the top cop in Hillsborough.
His tenure began with the threat of Hurricane Irma, and it was only weeks later that his department assisted the Tampa Police Department in its search for the Seminole Heights killer.
Given the caustic political climate, it's probably impossible for a sheriff not to be pulled into the debate — especially on the issue of immigration.
Chronister was the target of pro-immigrant activists' ire earlier this year for his decision to enter into an agreement, along with 16 other Florida sheriffs and Immigration and Customs Enforcement to hold undocumented immigrants who are arrested for up to 48 hours after their scheduled release to allow time for ICE to pick them up for possible deportation.
Like most sheriffs, Chronister is a Republican, but his politics are largely middle-of-the-road.
Post-Parkland, he has said he's against arming teachers but included the addition of armed school resource officers in his school safety plan.
Earlier this year, he oversaw the rollout of a new adult diversion program for offenders who commit certain nonviolent misdemeanors.
He faces re-election in November and has been fundraising at a healthy clip. Since taking office, he's issued endorsements in numerous local races, which suggests potentially helpful alliances down the road.
Chronister qualified for the ballot by petition in March.
"Reaching this milestone is a testament to the strong grassroots network of volunteers and community leaders that we've assembled in just a short period of time. It is also a reflection of the deep respect voters throughout Hillsborough County have for our brave deputies who serve this community with dedication and professionalism each and every day," he said at the time.
So far, he has one opponent in Democrat Gary Allen Pruitt, a retired Tampa Police Department corporal.
"As a member of the Hillsborough County Sheriff's Honorary Deputy Program, I've seen what Officers do daily — Sheriff Chronister leads the law enforcement community with integrity and the utmost respect for everyone," says Tampa businessman Akash Patel, a Republican candidate for Hillsborough County Commission District 7.
Chronister was not in office at the time of the 2017 list and thus did not place.
For a complete explanation of how this list was created and who made up the panel that amassed it, please read here.