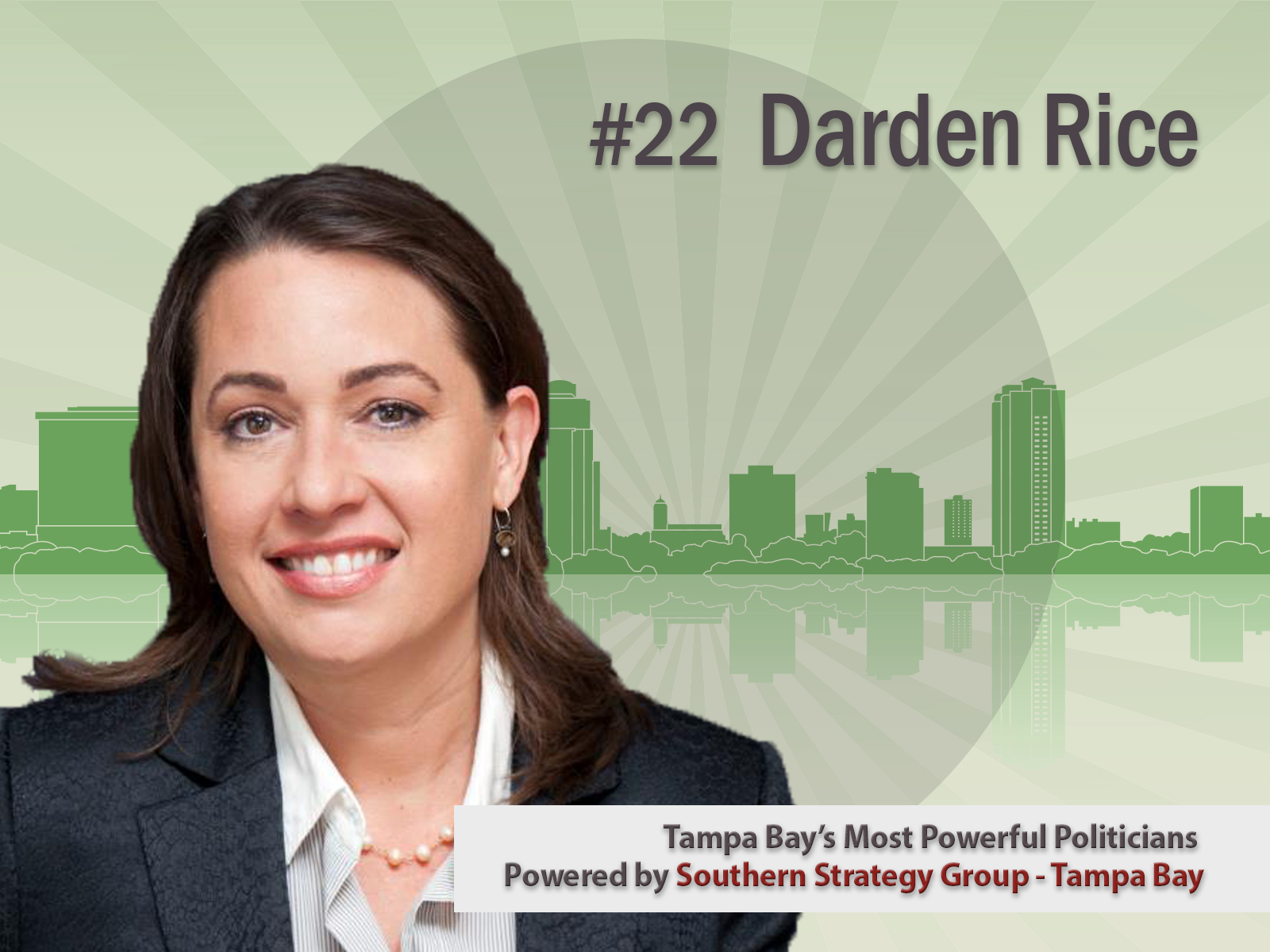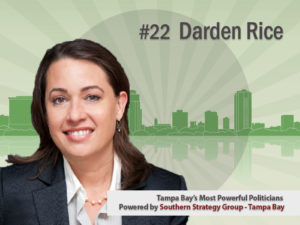 After cruising to re-election in November, St. Petersburg City Councilwoman Darden Rice continues to bring an activist's passion to the dais.
Her outspokenness on the environment and economic issues has helped brand St. Pete as a forward-thinking, diversity-embracing city. Among some of the more gutsy measures she's championed over the last year are proposed bans on plastic bags and straws as well as a move to ban PAC spending in municipal elections — all measures that boldly defy the status quo.
The current political climate — namely, the Trump backlash — is lending momentum to her agenda. A talented speaker, she was an obvious fit as a headliner for the Women's March.
Yet along with this passionate advocacy comes a thoughtful, detail-oriented approach to policymaking. Rice listens to people on all sides of the issues, is willing to have a dialogue and is even capable of changing her mind — or at least call out her own side when accountability is lacking.
"Always doing her homework, Councilwoman Rice has my vote as President. She's smart, thoughtful, passionate and always willing to listen to every side of the story," said Southern Strategy Group's Laura Boehmer.
Last year, Rice was a pivotal ally to Mayor Rick Kriseman in his at-times challenging quest for re-election and had helped much of his agenda become policy, namely the nascent but sweeping effort to make the city run on 100-percent renewable energy.
A rising star in the Democratic Party, there's already speculation over what Rice might do next when she terms out in 2021: County Commission? Mayor? Something grander?
Stay tuned, politicos say.
"She is doing great things and is just getting started — keep your eyes out for her," Boehmer added.
Those polled this year seem to agree she's on the rise. Rice came in at No. 24 last year.
For a complete explanation of how this list was created and who made up the panel that amassed it, please read here.