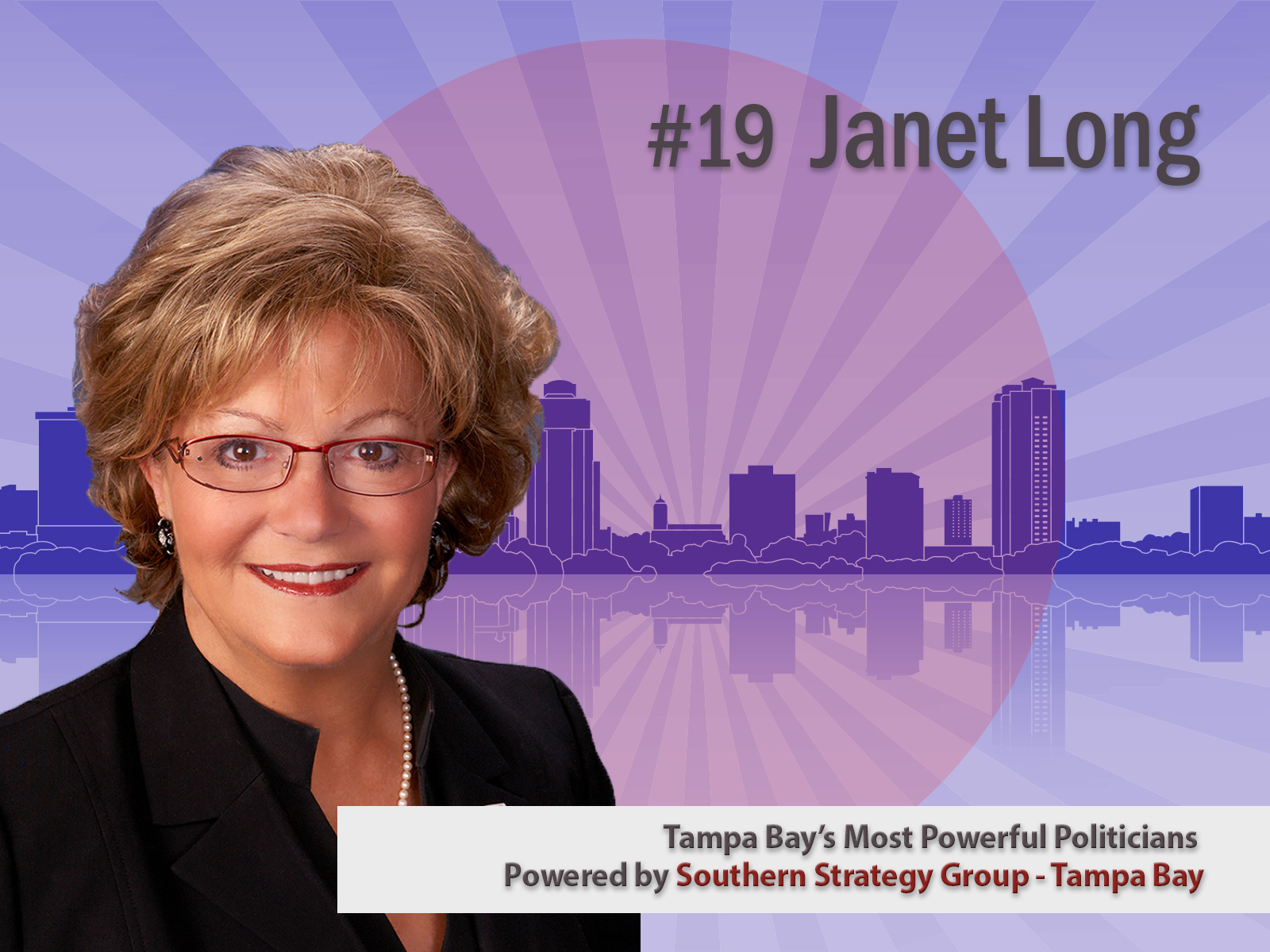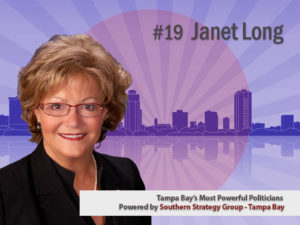 Since taking office after her 2012 election, Pinellas County Commissioner Janet Long has been a potent force at the dais.
She's never been afraid to speak her mind or temper her criticisms when she thinks someone is full of B.S. That said, she's also been a key proponent of collaboration among all of Tampa Bay's local governments in the spirit of regionalism.
"Commissioner Long has an unparalleled passion for regional solutions and isn't afraid to fight for what she believes in. She also has the unique ability to build coalitions to get things done," Southern Strategy Group's Laura Boehmer said.
Though a staunch Democrat, she's not afraid to reach across the aisle in ways that might at times vex her party. Ahead of the 2016 election, she gave $100 to state Rep. Chris Latvala, a Largo Republican (also on this list) who was facing a challenge from Democrat David Vogel. She said she contributed to Latvala because he had supported her efforts to rethink transit as a regional issue by consolidating multiple local transit agencies into one.
"Do I agree with everything he does? No, I do not," she said at the time.
Long, 73, took office after defeating then-Commissioner Neil Brickfield, one of the Republicans who notoriously voted in favor of removing fluoride from the county's water supply. Before that, she served in the Florida House from 2006 to 2012.
Long came in at No. 15 last year. A likely reason for her sliding down several notches? She was Pinellas County Commission chair in 2017.
For a complete explanation of how this list was created and who made up the panel that amassed it, please read here.