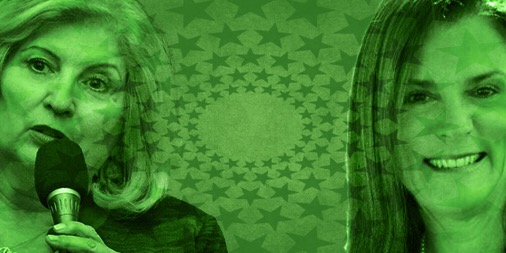 House Minority Leader Janet Cruz boasted a $78,975 haul in her second set of fundraising reports since entering the Senate District 18 race but was again overshadowed by Republican Sen. Dana Young, whose reports show $203,550 raised.
"I'm so energized by the outpouring of support and investment in the most flippable seat in the state. We are going to win this so we can pay teachers what they deserve, invest in our schools, expand access to healthcare, and stand up to the gun lobby in Tallahassee," Cruz said Monday.
Her tally included $48,000 raised via her committee, Building the Bay PC, and $30,975 raised for campaign account. She has now raised $364,670 between the two accounts, including committee funds she raised before filing for SD 18 April 10.
Cruz's fundraising reports are not yet viewable on the Florida Division of Elections website, though the campaign press release said the two accounts had a combined $341,113 at the ready heading into June.
Young's haul included $179,500 in fundraising for her affiliated committee, Friends of Dana Young, and another in hard money fundraising 24,050.
OD-EYEPAC sat atop the committee report with a $25,000 contribution. Following at the $15,000 level was Comcast Corporation, Realtors Political Advocacy Committee, Eli Global CEO Greg Lindberg, the Florida Medical Association, Disney Worldwide Services and Floridians for a Stronger Democracy, a political committee linked to the Associated Industries of Florida.
The campaign report included nearly two dozen checks for $1,000, the maximum allowable contribution for state legislative races. It also showed more than $50,000 worth of "in-kind" contributions from the Florida Republican Senatorial Campaign Committee, most of it paying for campaign staff.
After $82,720 in combined spending, Young had $933,000 on hand in her committee account and another $288,000 banked for the campaign, giving her well over triple the cash on hand of Cruz.
Neither Young nor Cruz faces a primary challenger in the race. The election is Nov. 6.