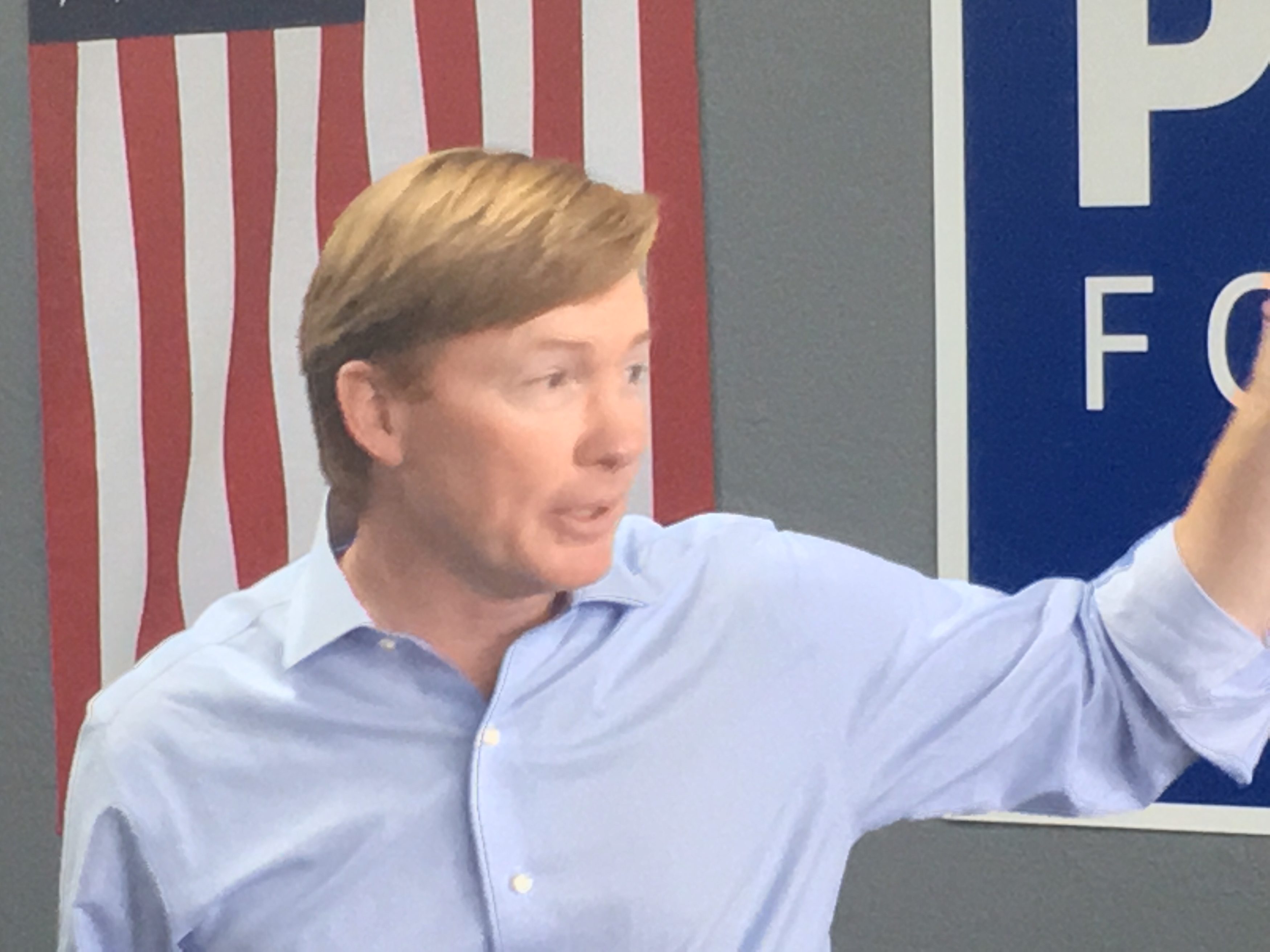 In Jacksonville Saturday, Agriculture Commissioner Adam Putnam took a question from this outlet similar to one Gov. Rick Scott answered a day earlier.
Namely, the Republican gubernatorial candidate was asked if he stood behind the Donald Trump administration policy of separating migrant children from their parents, placing those children in holding facilities and possibly (if plans come to fruition) tent cities.
Widely reported this week: The president decided to warehouse immigrant children in a Walmart, even as he mulls building a Joe Arpaio-style tent city for overflow, just in time for the heart of Texas summer.
Scott called the practice "disturbing" and symptomatic of the failures of the immigration system.
When asked, Putnam took a similar position: "It's important that we enforce our laws. It's important that we enforce our laws in a humane way. But we need to have secure borders. With secure borders, you would have less of this issue."
Putnam added that his Secure Florida First plan would "help to make sure Floridians are not picking up an undue portion of the bill for these types of criminal illegal alien activities."
Trump's immigration and border security plans, per Putnam, "need to be moved by Washington."
Putnam's stump speech in Jacksonville — delivered on the day he was endorsed by the state Fraternal Order of Police in Orlando — was heavy on law and order themes, which at least occasionally intersected with the United States' relationship with Latin America.
He lauded the president for "enforcing the trade laws instead of worrying about the hand-wringing of the Mexican diplomats, the Costa Rican diplomats, the Brazilian diplomats, and [caring] more about their feelings than American jobs."
"That's not what's going on with President Trump," Putnam said, "and he's right to continue that fight."