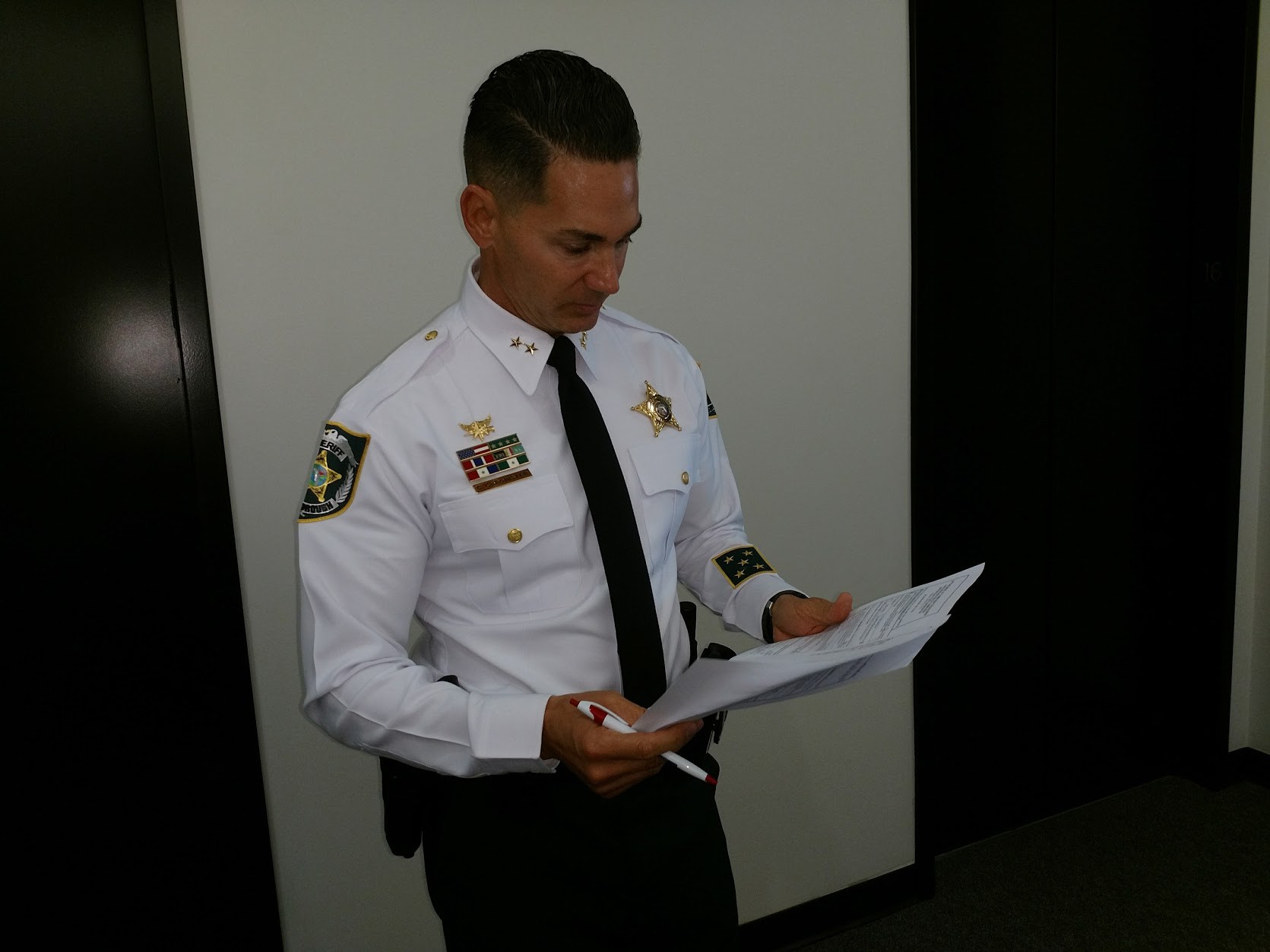 Hillsborough County Sheriff Chad Chronister picked up an endorsement Tuesday from Andrew Warren, the state attorney for Florida's 13th Judicial Circuit.
"Sheriff Chronister is an exceptional and proven leader in our community. Just days after becoming Sheriff, Chad Chronister helped prepare our County for Hurricane Irma. His leadership has helped support our mission to fully prosecute violent criminals and seek justice for victims and their families. He has helped implement sensible civil citation programs for low-level juvenile and adult offenders," Warren said in a press release.
"Sheriff Chronister is a true partner in making Hillsborough County a safe place for our citizens. Most importantly, Sheriff Chronister is a friend and trusted adviser that I know our entire community can count on. I am proud to endorse Chad Chronister for Hillsborough County Sheriff."
Warren, a Democrat, was elected to the state attorney job in 2016. The endorsement sees Warren cross party lines to endorse Chronister, a Republican.
"The State Attorney works closely with the Hillsborough County Sheriff's Office not only to prosecute crimes and seek justice for victims but to also protect the rights of all our citizens. To have the support of State Attorney Andrew Warren is definitely a boost to our campaign," Chronister said.
Chronister, who has been with the Hillsborough County Sheriff's Office since 1992, was appointed Sheriff last year after the retirement of longtime Sheriff David Gee. He filed for election a day after he was sworn in.
Since launching his campaign in October, Chronister has built a massive fundraising advantage. At last count, he had raised $661,865 for his campaign and had nearly $560,000 banked. He officially qualified for the 2018 ballot back in March.
His only opponent is Democrat Gary Allen Pruitt, a retired Tampa Police Department corporal who has raised about $3,310 since entering the race in November. He has about $3,100 on hand. Pruitt has not yet qualified for the ballot.