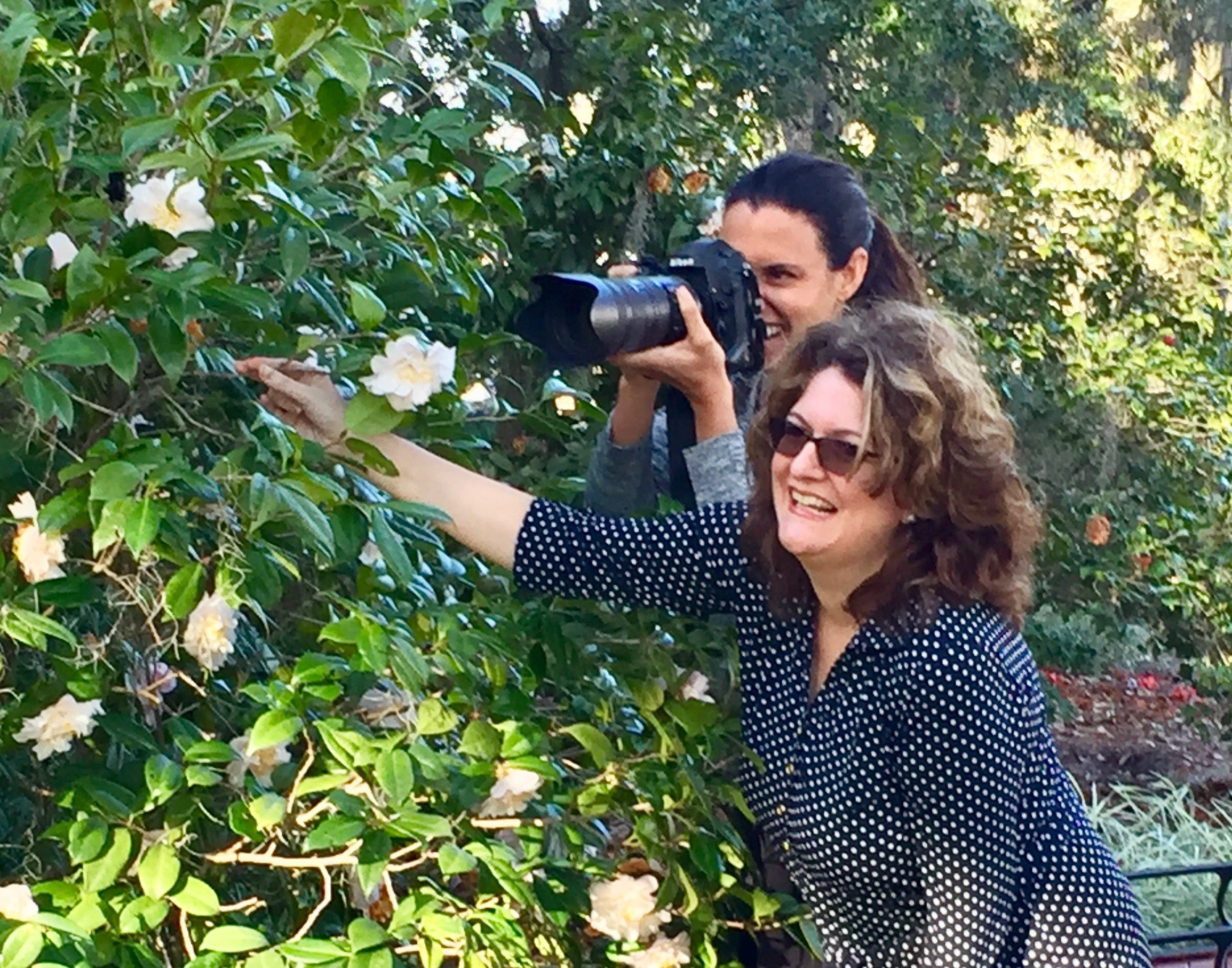 They may be the masters and mistresses of Florida's political universe, but when faced with lights, cameras and photographer Mary Beth Tyson, most of 2018's INFLUENCE 100 were a little bit intimidated.
"What I've found with all of these political people is they're not comfortable with the camera," she says. "Pretty much all of them say to me … 'I don't do this. This is hard for me. I'm not a model.', says Tyson, who shot portraits of 58 of this year's 100 honorees.
The 38-year-old photographer has a nodding acquaintance with some of the 100, most notably her husband, Ryan Tyson. The pollster and data cruncher for Associated Industries of Florida made the 2018 list, along with his bosses, Tom Feeney and Brewster Bevis.
Tyson says she's always loved "raw, natural, not-so-polished photography" and has cultivated a journalistic style in her 13 years as a professional. But her sensibility is dictated by her subjects and, when a more formal portrait is warranted, she'll go for it.
"Nick Iarossi … obviously is more than just a suit guy, but he really looks great in a suit, so we did that look," she explains. When shooting Tampa investigative reporter Noah Pransky, "I put him down in a stairwell with a sidelight with a shadow to kind of make him look a little … mysterious."
POLITICO Florida reporter Marc Caputo was a friend of her husband's so when she shot him for a 2016 issue of INFLUENCE, "he was just like, whatever." The result was "something a little different" — him, working shirtless in a swimming pool with his laptop, cigar in hand.
When a subject was pressed for time or stiffening up during a photo shoot, Tyson has a go-to technique that works.
"In the magazine, you see a lot of working shots that are real … They're actually working," she says. And sometimes when she's shooting, Tyson says, "some pictures just scream black and white."
Tyson was not formally trained, but was mentored by other photographers, including her aunt in her hometown of Cedar Key, who gave Tyson her first film camera and brought her along to assist in photographing weddings. "Her biggest complaint was that I shot too many pictures …. But then she would say "your composition is so different."
After marrying and moving to Tallahassee, Tyson turned her "serious hobby" into a business and has been very successful applying her unique style to wedding photography. She has traveled across the U.S. to shoot high-end weddings. "Their bouquets probably cost more than my wedding did," she says wryly.
With three boys — ages 8, 6 and 4 — the weekend travel became burdensome and, she says, her wedding work is "way on the back burner for now." INFLUENCE photography is now high on her client list as well as portraits and headshots.
While Photoshop is judiciously applied in some photos, Tyson says her goal is to not necessarily to make her subjects look perfect, but to appear as the best version of themselves. "When you look in the mirror and you're like 'Oh, I'm looking pretty good today', that's what I want you to see in the magazine or in an image," she says.