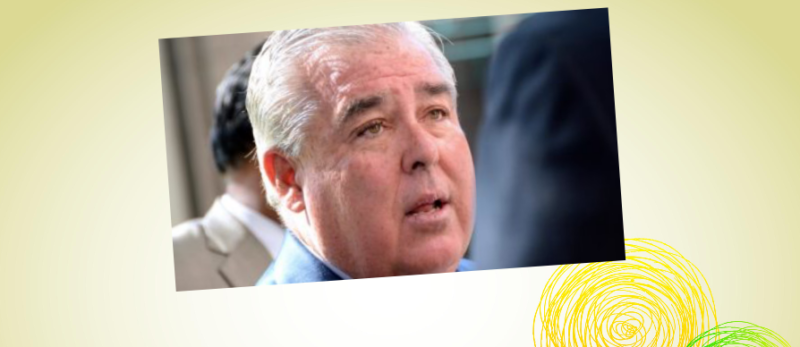 John Morgan on Tuesday said he's "going to look at starting a fund" toward an initiative to legalize marijuana, including recreational use, on the 2020 ballot.
He has previously has been on the record supporting marijuana legalization. His latest tweets move him further in terms of personally promising a political solution.
The Orlando attorney and businessman, who was behind the 2016 constitutional amendment allowing medical marijuana in the state, was tweeting in response to a Florida Politics tweet on an appellate court order.
The 1st District Court of Appeal earlier Tuesday denied a request for a case on the state's marijuana smoking ban to be moved directly to the Supreme Court.
Morgan organized that lawsuit; Tallahassee-based Circuit Judge Karen Gievers ruled that the ban violates the amendment, and the state appealed.
"Maybe it's just time for full legalization," Morgan tweeted. "It would pass with flying colors!"
Marijuana has been legalized in nine states, the District of Columbia and, most recently, Canada. Twenty-nine states, including Florida, allow medical use of marijuana. The 2016 amendment was approved by 71 percent of voters.
Morgan already chairs a political committee, Florida For A Fair Wage, that seeks to place a constitutional amendment on the 2020 ballot. It would Florida's minimum wage to $10, effective Sept. 30, 2021, and then raise it $1 a year until it is $15 on Sept. 30, 2026.
Morgan's tweets are below.
__
I'm going to look at starting a fund where we all can donate to get full marijuana legalization on the ballot in 2020.

When you mess with the will of the people there are unintended consequences!!

The cannabis industry is well funded now. Money won't be a problem. #ForThePeople

— John Morgan (@JohnMorganESQ) June 26, 2018
The United States Senate race between The Astronaut and #SlickRick will be decided by the politics of pot!

We are at a tipping point much like same sex marriage was a few years ago. Democracy rules in the end!! #ForThePeople #NoSmokeIsAJoke

— John Morgan (@JohnMorganESQ) June 26, 2018
__
Background from The News Service of Florida, reprinted with permission.