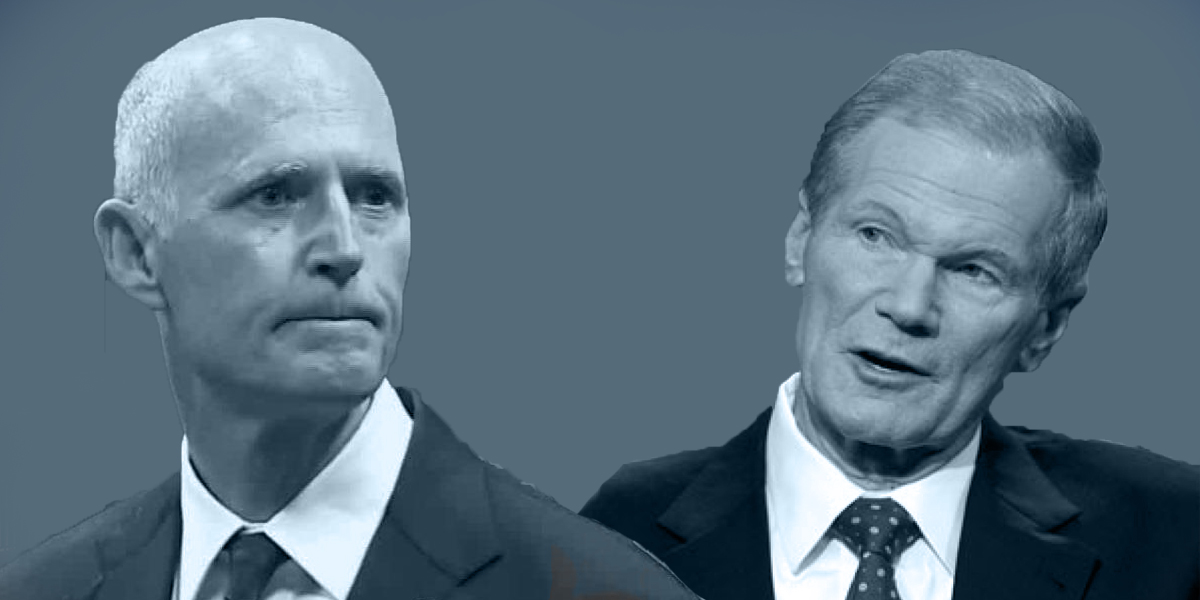 A new NBC News/Marist poll shows Sen. Bill Nelson with a four-point lead over Gov. Rick Scott in the race for U.S. Senate.
The survey, which sampled registered voters rather than likely voters, showed 49 percent favoring Nelson and 45 percent supporting Scott. That adds more uncertainty to a race that has seen back-and-forth polling throughout its duration, including in the last week.
A Public Policy Polling survey from Friday showed Nelson with a two-point lead. It was countered Sunday by a CBS News poll, which had Scott ahead by five points.
Now, according to NBC/Marist, Nelson is up by four.
The shifting nature of the polls may not shed light on who is really ahead. But it does make one thing clear: this is a close race.
"The Democrats are banking on Nelson holding this seat," says Dr. Lee Miringoff, director of the Marist College Institute for Public Opinion. "But, this is a very competitive contest with 18 percent of registered voters still persuadable."
According to the poll's findings, 56 percent of those with a preference in the Senate race "strongly support" their chosen candidate. That metric slightly favors Scott, with 59 percent of his supporters strongly supporting him. Only 53 percent of Nelson's backers felt the same.
A whopping 95 percent of registered voters said they considered the November elections to be important. The Florida Senate race will certainly be, as it could help decide which party controls the Senate next term.