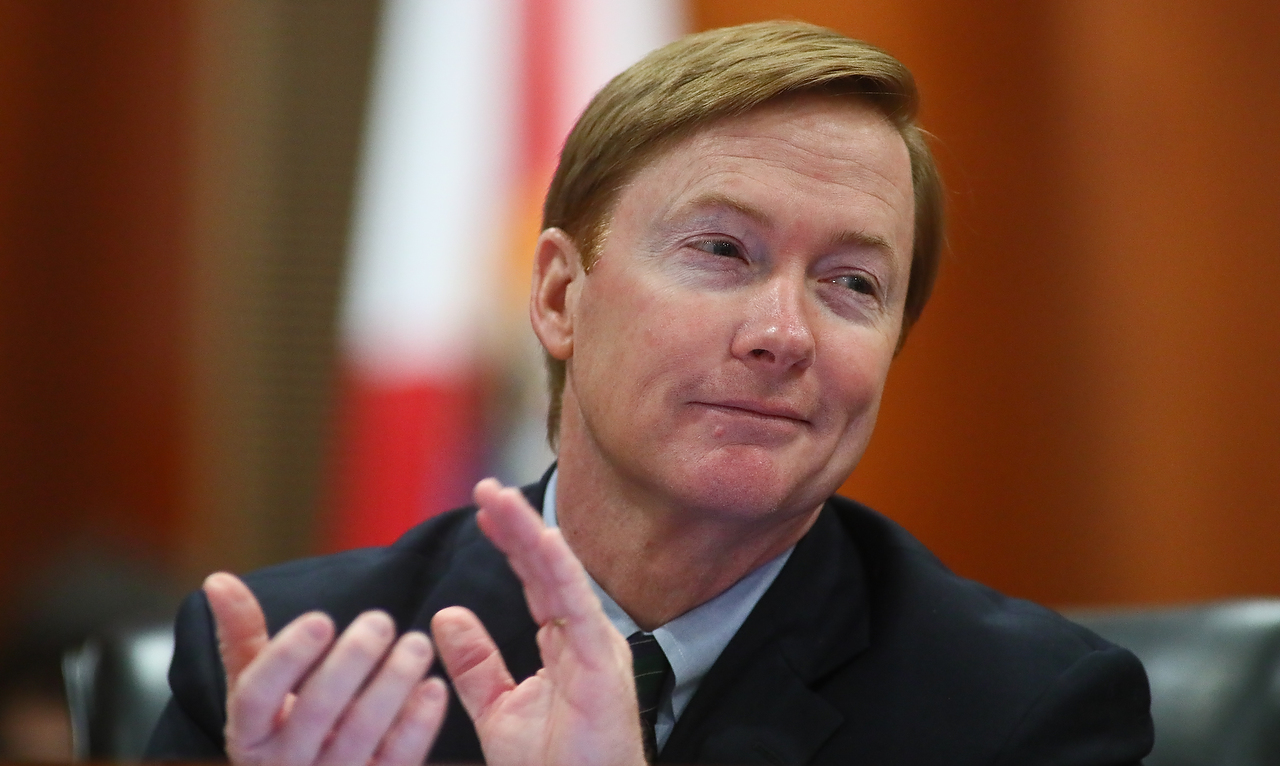 A fresh poll shows Agriculture Commissioner Adam Putnam with a solid lead in the Republican primary for Governor, while on the Democratic side it's still anybody's race.
The NBC News/Marist Poll found Putnam leading Northeast Florida U.S. Rep. Ron DeSantis 38-21 percent, with 39 percent undecided. That lines up with another recent poll, commissioned by the pro-Putnam Florida Chamber of Commerce, which gives the second-term Commissioner a 32-15 lead.
On the Democratic side, former Miami Beach Mayor Philip Levine is on top with 19 percent support, followed by former Congresswoman Gwen Graham in the No. 2 spot with 17 percent support.
The other three Democrats vying for the Governor's Mansion — Tallahassee Mayor Andrew Gillum, Orlando-area businessman Chris King and Palm Beach billionaire Jeff Greene — combine to have 15 percent support among Sunshine State Democrats, 47 percent of whom say they haven't decided who they will support in the primary.
Only about a third of those who said they were supporting a particular candidate in the Democratic primary said they were firm supporters, adding a layer of mystery regarding who is really on top in the five-way race primary.
Undecideds make up a much higher share of the Democratic side in the NBC News/Marist Poll than they did in a recent poll from RABA Research, which also found Levine and Graham in tight contest for the top two spots 27-26 percent, followed by King at 15 percent, Gillum at 8 percent and Greene at 3 percent.
Crosstabs included in the poll mainly focused on President Donald Trump and the national political climate. Floridians gave Trump a negative job approval rating, with 43 percent approving and 46 percent disapproving; that meshes with the 56 percent who told NBC News/Marist that they didn't think Trump should  be re-elected to another term in 2020.
When it comes to Special Counsel Robert Mueller's investigation into the president, 46 percent of Floridians say it's fair, while 36 percent are calling foul. About one in six said they were unsure.
Despite the mediocre-to-negative outlook on the president, 46 percent of Floridians say the economy is improving and he deserves some credit. A quarter of Floridians recognized the improvements, but don't credit them to Trump, while another quarter says the economy has stayed flat since he took office. Just 1 percent said the economy has worsened in the past 18 months.