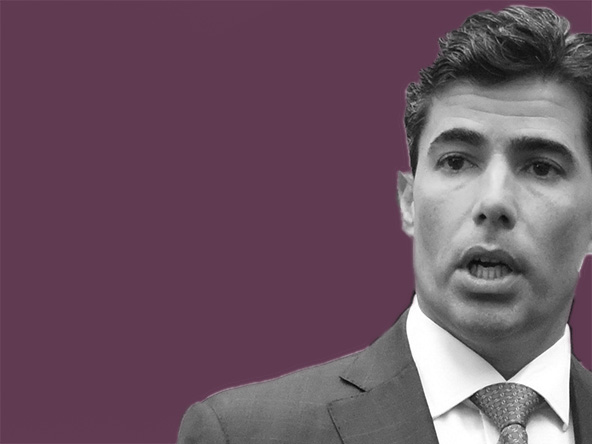 One of the most significant players in Florida Republican politics, House Speaker-designate Jose Oliva, endorsed U.S. Rep. Ron DeSantis for Governor Thursday.
The endorsement, hours before the first Republican debate between DeSantis and Agriculture Commissioner Adam Putnam, will send a strong signal to Florida conservatives that DeSantis has meaningful backing.
DeSantis, a Palm Coast Republican who's also nailed the support of President Donald Trump, is trailing Putnam in fundraising and in polls. Putnam is widely viewed as more of an "establishment" candidate and has racked up a ton of endorsements, including nods from exiting House Speaker Richard Corcoran and the Florida Chamber of Commerce.
But the backing of Oliva, who is slated to become House speaker after the November election, is a coup for DeSantis. Along with Oliva's power in the Capitol, his family emigrated to the U.S. from Cuba, and DeSantis is an immigration hardliner running for governor in a state with a significant Hispanic voting bloc considered crucial for a November victory.
"As a dedicated conservative, I am proud to endorse Ron DeSantis to be the next Governor of our great state. Ron's commitment to this country and the values that made her great are second to none," Oliva asserted.
"Beginning with his service in Iraq alongside SEAL Team 1 through his time in Congress, Ron always puts America first. He's a tax cutter, budget hawk, education reformer, and the rarest of elected officials in Washington, a demonstrated conservative," Oliva added.
"Florida has consistently shown what conservative governance can do for our schools, economy, job creation, and quality of life. We must continue that legacy of conservative leadership, and Ron DeSantis is the candidate we can trust to do that," Oliva concluded.
DeSantis' response reflected a similar admiration for Oliva.
"Florida House Speaker-Designate Jose Oliva is the Florida legislative leader I admire most. He's a successful businessman, a solid conservative, and fighter for our constitution," said DeSantis.
"He's not afraid to stand up for his principles especially when it means fighting Tallahassee's entrenched special interests. I'm proud to have his support and look forward to working with him as Governor to build on Governor Scott's success, fix our broken courts system, empower parents to make the best choices for their children and drain the Tallahassee swamp," DeSantis added.
DeSantis, who has committed $12 million to an ad buy this week, feels confident that he can overcome poll deficits by delineating the differences between his story and that of Putnam, who he sees as a rich kid who became a career politician.
Thursday's debate will show how effective DeSantis can be in driving that message home.
—
The News Service of Florida contributed to this post.