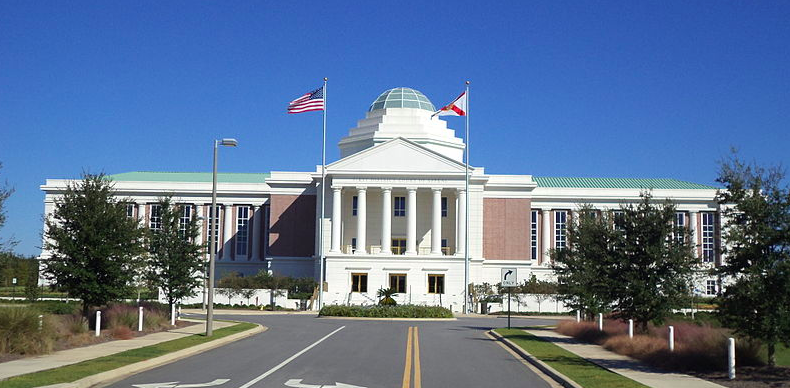 Florida's Legislature largely won in an appellate decision out Thursday in a case alleging lawmakers failed to match at least $384.5 million in private donations to universities and state colleges that were made under the state's matching-gift laws.
A unanimous panel of the 1st District Court of Appeal found that Circuit Judge Charles Dodson overstepped when he declared "that the Legislature's failure to appropriate funds constitutes a violation of the single-subject requirement (in) the Florida Constitution."
Dodson also didn't have "jurisdiction to grant one of the remedies sought in the complaint — an injunction prohibiting the Legislature from adopting future appropriations bills that do not contain specific appropriations for matching donations — because doing so would violate the separation of powers doctrine," the opinion says.
"The message is clear. Courts cannot interfere with the process of another branch of government to perform its constitutional duties. Because it would prohibit the performance of a solemn constitutional duty, the proposed injunction would be illegal."
The court, however, ruled for the plaintiffs on breach of contract and declaratory relief claims and sent the case back down, adding a caveat.
"While we share many of the misgivings raised by counsel for the Legislature (on) whether the circuit court will ultimately be able to fashion a remedy that (does not violate) separation of powers principles, we cannot determine at this stage of the litigation that the circuit court lacks jurisdiction to adjudicate these claims," it said.
Still, that was enough for plaintiffs' attorney Grace Mead to tell the state to "stop litigating and start keeping promises."
"Affordable and excellent higher education is critical for Florida's families and the State's future," said Mead, who practices at Stearns Weaver Miller. "Private citizens stepped up to the plate to help the state meet its obligation to provide affordable education.
"Having induced those contributions with promises that gifts would be matched, it was fundamentally dishonest for our elected officials to turn their backs on the donors and the institutions they chose to support. A great state is not built on broken promises."
University of Florida graduates and Florida State University donors filed separate class-action lawsuits, which were consolidated, seeking to force the state to come up with millions of dollars in matching funds for the gifts.
Lawyers for the state said the matching-gift laws are subject to annual budget decisions by the Legislature and it would violate the constitutional separation of powers if the judiciary ordered lawmakers to spend the money.
University of Florida alumni Ryan and Alexis Geffin first filed a lawsuit alleging their undergraduate education was harmed because matching funds weren't provided for construction projects at the school.
The programs cited in that lawsuit included two construction-related funds, the Alec P. Courtelis University Facility Enhancement Challenge Grant Program and the Florida College System Institution Capital Facilities Matching Program, as well as the Dr. Philip Benjamin Matching Grant Program and the University Major Gifts Program.
A second lawsuit was filed by two Florida State University law-school graduates, Tommy Warren, a former FSU football player, and his wife, Kathleen Villacorta.
Their suit cited their $100,000 donation to the FSU law school for a scholarship fund that was never matched by the state and their $100,000 donation for a scholarship program for students studying marine conservation that was also never matched by the state.
In a statement, Warren and Villacorta said: "We're excited and look forward to our gifts and other donors' gifts being matched."
But under a 2011 law, the programs cannot be restarted until a backlog of $200 million in donations for the Courtelis program as well as the other three matching-grant programs have been matched.
Thursday's opinion was authored by Judge James R. Wolf, with Judges Ross L. Bilbrey and M. Kemmerly Thomas concurring.
__
Background from the News Service of Florida, republished with permission.